The Mandrake at A Red Orchid Theatre | Theater review
Machiavelli's 14th-century farce is funny enough that Steve Scott's production needn't wink so much.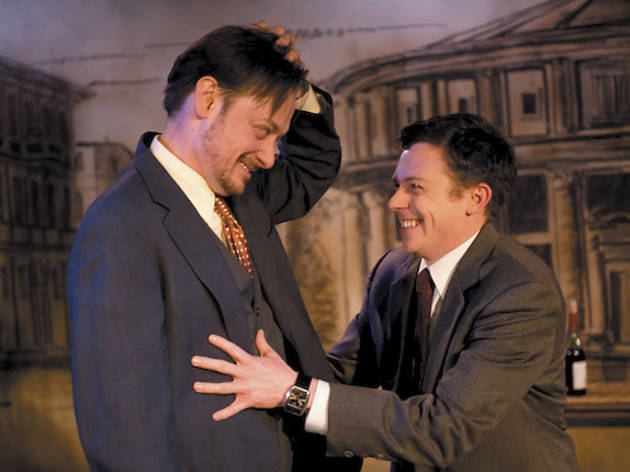 Those familiar only with the image of the "murderous Machiavel," as Shakespeare's Richard III lauded the unsentimental author of The Prince, may be perplexed at this sprightly 1519 farce, as if Henry Kissinger had churned out a few episodes of The Office. But the Florentine humanist deploys many of his master themes throughout this tale of young lover Callimaco (Haggard) and his quest to bed Lucrezia (Cheyenne Pinson), the beautiful wife of foolish lawyer Nicia (Vickers). The intricate calculations by which the raffish Ligurgio (Baker) advises Callimaco, as astute in their assessment of human nature as they are deaf to any moral qualms, fully partake in the author's chilly estimate of social behavior.
The play is also, by the way, brilliantly effective, with a sense of comedic construction that Michael Frayn could envy. Scott's cast is adept at navigating the plot's twists and reversals, and by and large delivers a very funny rendition of Renaissance Florence. The production suffers somewhat, though, from the persistent urge to nudge us with its cleverness. While David Chrzanowski scores palpable hits throughout as the scurrilous Father Timoteo, the frenetic Haggard and clueless, lascivious Vickers could stand more modulation. Baker, at his most Robert Downey Junior–esque, kind of amazingly overplays underplaying. It's fun throughout and sometimes dazzling, but leaves much of the play's depths unplumbed.