The Opponent at A Red Orchid Theatre | Theater review
Brett Neveu's new work charts the complex, competitive relationship between a boxer and his trainer.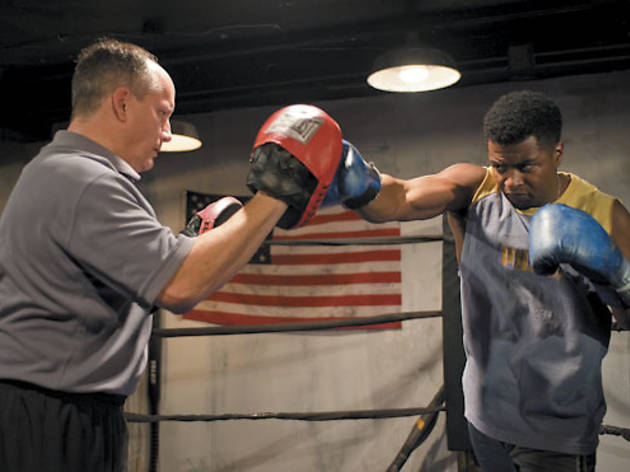 The pivotal moment in Brett Neveu's new play arrives about midway through the first act. Until then, we've watched two men—boxer Donell and gym-owner Tre—sparring in a ring while talking about Donell's first big fight, scheduled to take place in New Orleans that night. This glimpse into the world of Louisiana prizefighters is interesting but feels aimless. Then Donell starts talking about how, as the underdog in the match, he sees it as his job to take away the dreams of his opponent and make them his own. Suddenly, the play snaps to life.
Neveu lets us see that Tre, a washed-up boxer struggling to keep his gym afloat, also views success as a zero-sum game—something to be wrested away from the more fortunate—and it begins to dawn on us that he's both pulling for Donell and subtly undermining him. Tre's role as mentor-adversary becomes even more pronounced in the powerful second act. Five years have gone by since the men last saw each other, and their dreams are even further out of reach. The atmosphere at their brief reunion is thick with resentment, competitiveness and something like affection. The psychological sparring is enacted with nuance and skill by Guy Van Swearingen as Tre and Kamal Angelo Bolden as Donell. Bolden, in particular, movingly conveys the withering effects of constant failure. Exuberant in the first act, he seems to have aged 20 years at the top of the second.