The Other Cinderella at Black Ensemble Theater | Theater review
Jackie Taylor's 1976 updating of the Cinderella story, given some topical updates, still feels fresh and fun in its latest outing.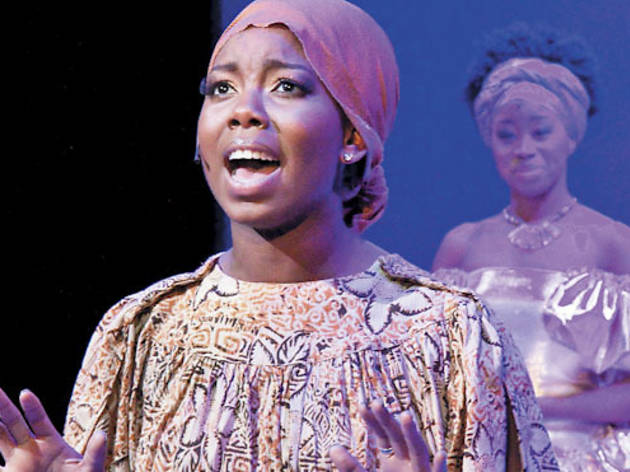 Jackie Taylor's musical adaptation of the Cinderella story was first produced by Black Ensemble Theater in 1976, but this 17th revival still feels fresh. That's partly because Taylor has updated the pop-cultural references along the way (we're told that Trey Songz is one of Cinderella's footmen). It's also because the show's message of tolerance and self-esteem continues to resonate in an era when kids are bullied for being gay and feared for wearing hoodies (a chorus of young people so attired calls to mind the Trayvon Martin killing).
The "Kingdom of Other" where the show unfolds is a mostly happy realm, but it has its misfits and underdogs. Chief among them, of course, is the heroine (charmingly spunky Ta-Tynisa Wilson), who lives in servitude with her surly stepmother (Dawn Bless) and gloriously tacky stepsisters (Jessica Moore and Lisa Beasley, having the time of their lives). Cinderella isn't the only one in need of empowerment, though. Both the king and his subjects look down on the prince (Lawrence Williams) for being sensitive and unmanly, and a castle page from the projects (Raymond Wise) struggles to reconcile his upbringing and aspirations.
As everybody learns to be themselves no matter what anybody else thinks, Taylor finds sly ways of mocking the story's absurdities and supplies the cast members with plenty of opportunities to ham it up and sing their faces off. The results are soulful, campy and a lot of fun.