The People's Four Seasons at Quest Theatre Ensemble | Theater review
Quest's sweet, touching new show reminds us to savor life's fleeting moments.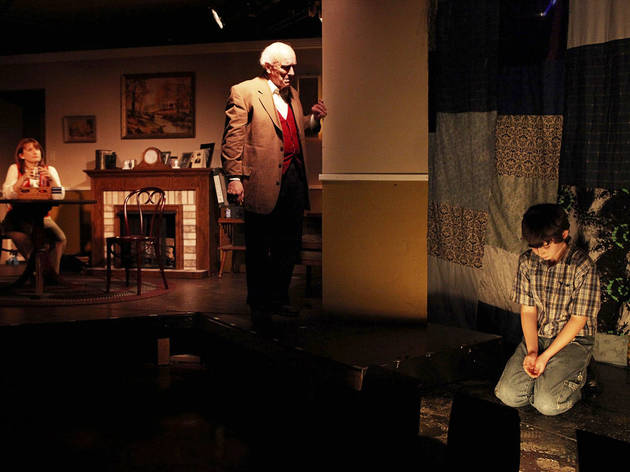 "There are four seasons," warble a young couple to their newborn at one point in Quest's new show. "Always have been, always will be." This should come as news both to the newborn and to anyone who's lived in Chicago for a while. "Spring" and "autumn"? Sorry, you've lost me.
One thing anyone in any clime can understand, however, is the passing of time, which is what this sweet, touching show is actually about. A man (John Ruhaak) too old to live on his own is preparing to move out of the house he's inhabited for decades, and as his daughter (Debbie Ruzicka) helps him pack, he looks out the window and reminisces about the seasons of life. We see him chasing butterflies as a boy, falling in love and raising a family as a young man, then growing old with his spouse and, after her death, growing even older alone.
Creator-director Park tells this familiar story using Quest's usual arsenal of handmade effects: papier mâché puppets (designed by Nick Rupard) depicting the backyard's animal and insect guests; an original, atmospheric score composed by Scott Lamps; and a winning, irony-free sincerity. Though the music is more mood-setting than memorable and the framing device can be intrusive and corny, the show nevertheless movingly conveys its central message: that life is full of beautiful moments—lovers dancing under a blue crescent moon, a spider spinning gossamer, Lena Horne singing a torch song—and they pass by entirely too quickly.