The Phantom of the Opera at Cadillac Palace Theatre: Theater review
A new touring production looks at Andrew Lloyd Webber's bombastic Broadway hit with fresh eyes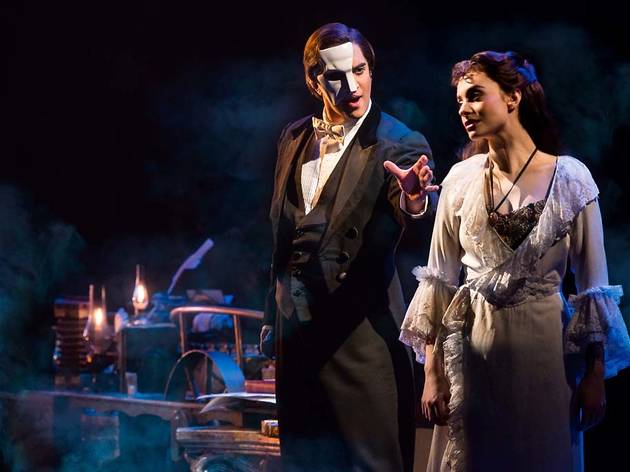 1/10
Photograph: Matthew Murphy
Cooper Grodin and Julia Udine in the new touring production of The Phantom of the Opera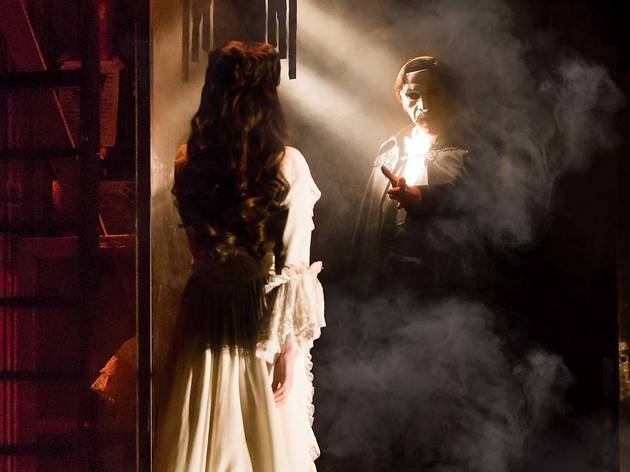 2/10
Photograph: Matthew Murphy
Cooper Grodin and Julia Udine in the new touring production of The Phantom of the Opera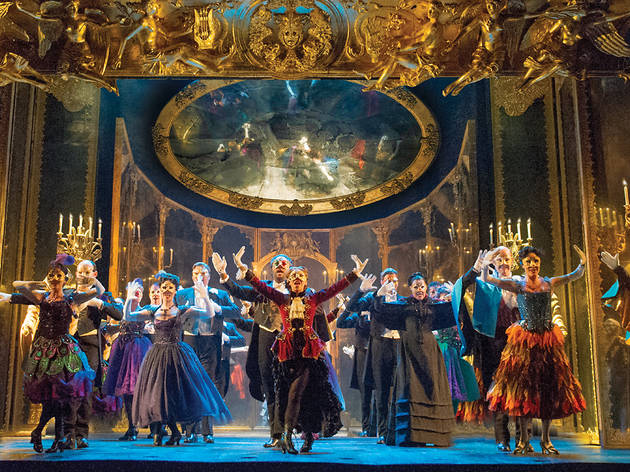 3/10
Photograph: Alastair Muir
The new touring production of The Phantom of the Opera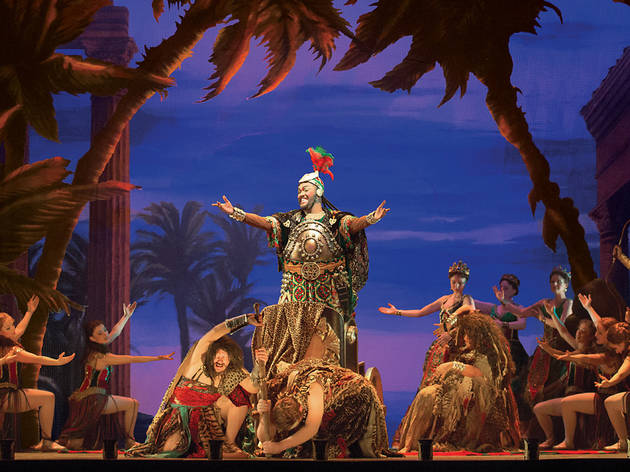 4/10
Photograph: Matthew Murphy
Frank Viveros and company in the new touring production of The Phantom of the Opera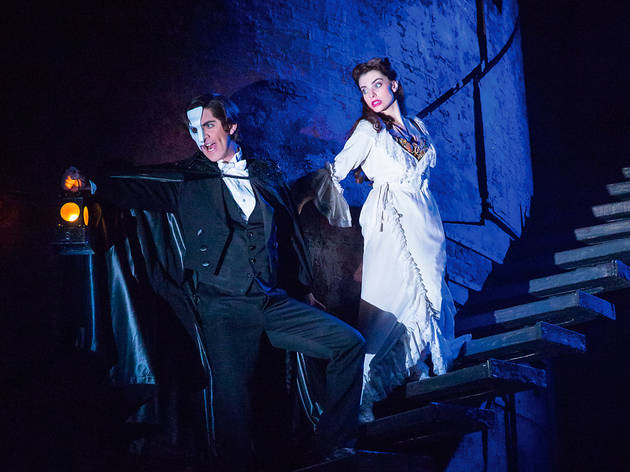 5/10
Photograph: Matthew Murphy
Cooper Grodin and Julia Udine in the new touring production of The Phantom of the Opera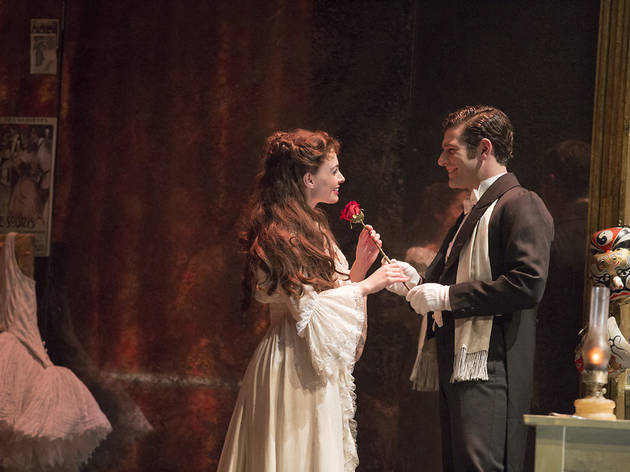 6/10
Photograph: Matthew Murphy
Julia Udine and Ben Jacoby in the new touring production of The Phantom of the Opera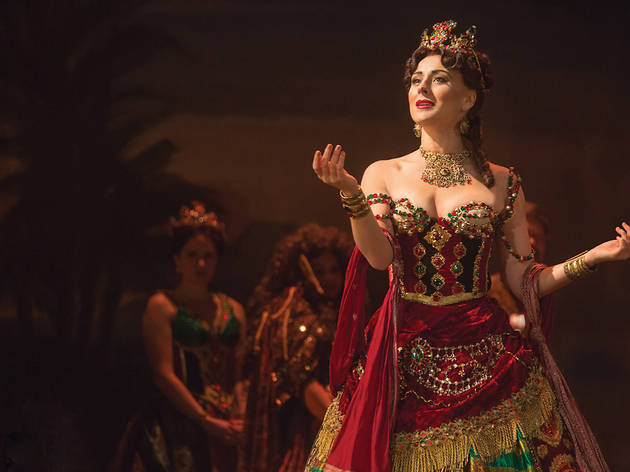 7/10
Photograph: Matthew Murphy
Jacquelynne Fontaine in the new touring production of The Phantom of the Opera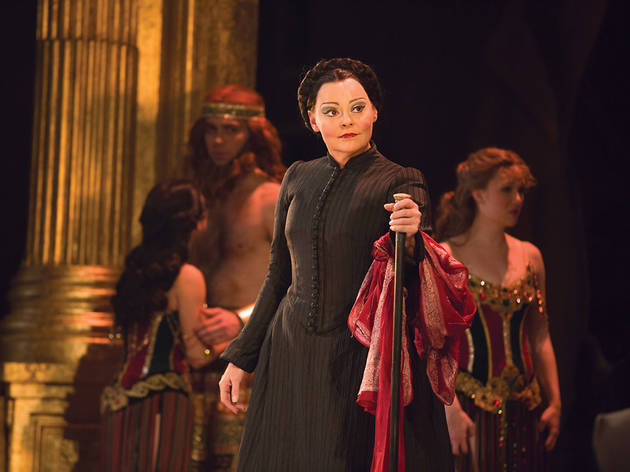 8/10
Photograph: Matthew Murphy
Linda Balgord in the new touring production of The Phantom of the Opera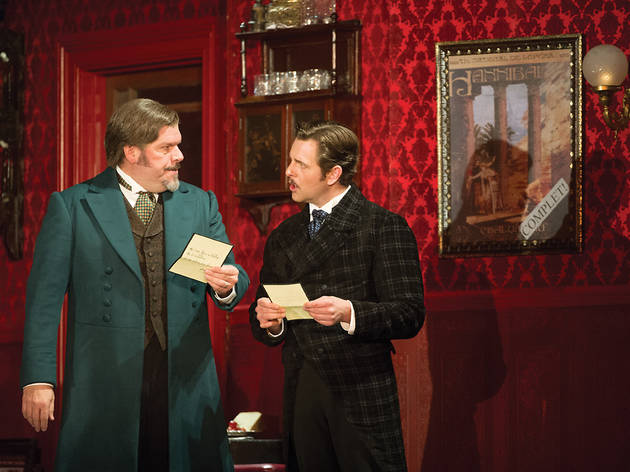 9/10
Photograph: Alastair Muir
Craig Bennett and Edward Staudenmayer inthe new touring production of The Phantom of the Opera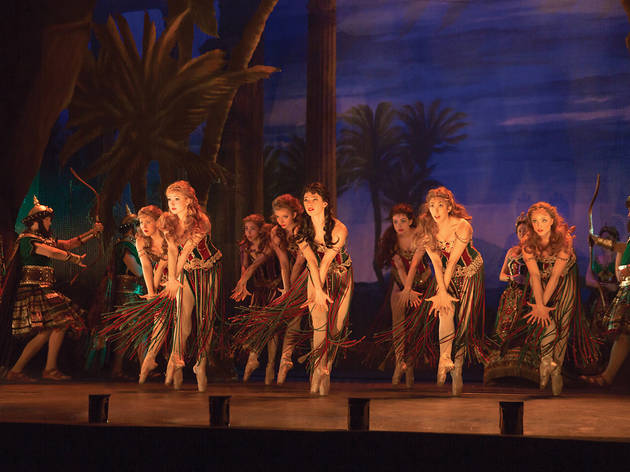 10/10
Photograph: Matthew Murphy
The new touring production of The Phantom of the Opera
Had social media been around in the 1970s and '80s, musical theater fans of the era might well have playfully reduced their favored form to a pair of hashtags: #TeamSondheim and #TeamLloydWebber. Among the dichotomous differences dividing the two composing titans is the conventional wisdom that Stephen Sondheim deprives the audience of hummable melodies (a claim I find spurious but that Sondheim himself likes to repeat), whereas Sir Andrew Lloyd Webber refuses to let you leave without humming his refrains—and if you don't get hooked on a hook the first time, he'll repeat it ten more times to get the job done.
That's what was running through my mind (along with, of course, those refrains) while taking in the new touring version of Lloyd Webber's The Phantom of the Opera, now arrived for a longish stint at the Cadillac Palace. Revisiting Phantom's bombastic score after a long absence can be disorienting, in that so many of the big hooks—"Think of Me," "The Music of the Night," the title track—seem to arrive so early in the show. What you forget is that Lloyd Webber doesn't write discrete songs so much as leitmotifs; those melodies will resurface again and again over two and a half hours.
At least those successful earworms, as well as the composer's more indulgent, less enticing opera parodies, are delivered with great skill and care by the strong cast and 17-piece orchestra for this production. Unlike previous tours, this is not an approximation of Hal Prince's original staging (which is still going strong 26 years into its run at Broadway's Majestic Theatre). Impresario Cameron Mackintosh has commissioned a brand-new touring production of Lloyd Webber's version of Gaston Leroux's weird love triangle among the titular disfigured genius who's made a hermitage among the catacombs under the Paris Opera House, the ballet girl to whom he takes a shine, and the vicomte who rescues the girl from the Phantom.
Yet the new staging isn't cut from whole cloth. Mackintosh knows Phantom's audiences have certain expectations, and if the chandelier here may crash a little differently, it still crashes. And while director Laurence Connor's new physical production presumably cuts road costs, it's still quite impressive; Paul Brown's reimagined set pieces and Paule Constable's moody lighting retain the show's wow factor. (Maria Björnson's original costume designs are one holdover.)
The tour's cast keeps Phantom's flame burning bright as well. Julia Udine's Christine Daaé is an affectingly conflicted young ingenue with a bright, versatile voice; Ben Jacoby, seen in multiple productions at the Marriott Theatre in the last year, makes the most of a thankless role as the dashing Raoul, the Phantom's rival for Christine's affections. And if Cooper Grodin makes for a suspiciously youthful Phantom, he attacks the part with persuasive passion. Connor and company's fresh eyes can't fix Phantom's lingering issues (lackluster lyrics, second-act lulls), but this is a satisfying new iteration.