The Sound of Music at Drury Lane Oakbrook Terrace | Theater review
A fantastic cast brings the hills to life in Rachel Rockwell's confident Rodgers and Hammerstein revival.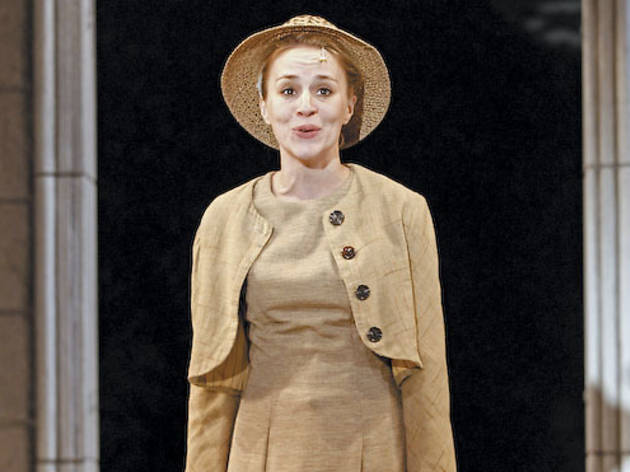 A superb cast, crisp as a Navy whistle, brings the hills alive in this winning production at Drury Lane. Under the masterful direction of Rachel Rockwell, the songs are silk ribbons around a steel cord of moral urgency. As a duet between Maria (Jennifer Blood) and the Mother Abbess (Patti Cohenour), "My Favorite Things" becomes a prophetic conversation about the pleasures and risks of the world outside. A reprise of "Do-Re-Mi" allows Captain Von Trapp (Larry Adams, out-plumming Christopher Plummer) a coded wink on "Fa—a long, long way to run."
Within Kevin Depinet's majestic set, Cohenour leads the sisters in ethereal alleluias, while the orchestra nails and swings the score. Young pros play the love-hungry Von Trapp children with a refreshing naturalness (notable on opening night were Ben Parkhill as Kurt and, as Gretl, Julia Baker, last seen arresting audiences in Festen). Adams is the full-throated stoic to Blood's Maria, a comedian with a kangaroo's spring and maternal sense—she grows up before our eyes, and her expressive singing voice soars.
As freshly bedecked with comic moments as it is, this merry waltz never veers far from dread; the final scenes are as tense and beautifully staged as a film noir. No novelty act, the Von Trapp family stand framed against the Alps before the final curtain, a tableau of resistance with unforgettable power.