The Sweetest Swing in Baseball at Step Up Productions | Theater review
An artist feigns mental illness in Rebecca Gilman's tiresome dark comedy.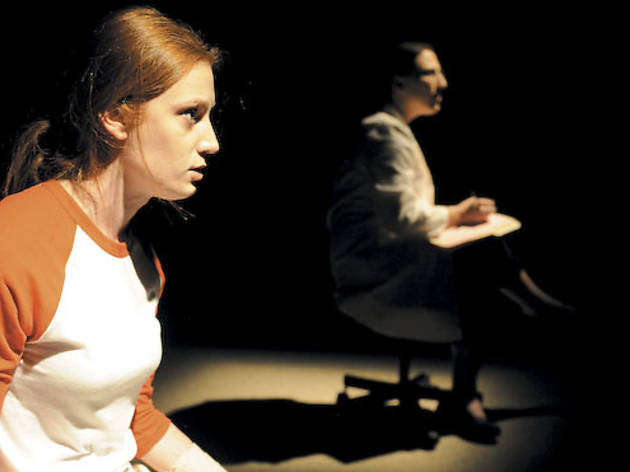 After reading a few critical sentences in an otherwise glowing review, painter Dana Fielding (Elizabeth Antonucci) tries to kill herself. To keep her insurance paying for rehab, she pretends to have an alternate personality based on World Series champ Darryl Strawberry, ultimately liberating herself creatively by committing insurance fraud.
The ridiculous premise of Rebecca Gilman's 2004 dark comedy is a springboard for adolescent whining. Gilman portrays Dana as a hero for overcoming minimal criticism, but this first production from Step Up fails to establish the main character as anything more than desperately selfish. Audrey Francis's awkward staging presents conversations between actors locked in place on opposite sides of the room, while the ensemble's low energy makes the production feel like a rehearsal.
With her wide-eyed stare and thumbs hooked in her pockets, Antonucci's Dana is more confused child than troubled adult. The actress's choices lack urgency; it's difficult to believe a psychologist would fall for her character's act when the audience doesn't. The play's conflict lies in Dana's inability to enjoy her success, but the lengths she goes to overcomplicate her life don't make for captivating theater.