The Trestle at Pope Lick Creek at Eclipse Theatre Company | Theater review
Naomi Wallace's 1998 work bears a heavy payload of Depression-era poetics, but Jonathan Berry's revival delivers.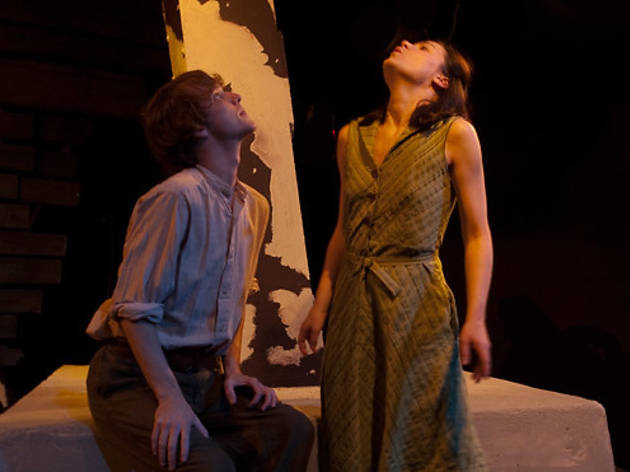 Training her eye on Depression-era depression, Wallace's 1998 piece tracks teens Dalton and Pace as they dare each other to try to outrace an oncoming engine across the titular trestle. With no clearance alongside the track and no water in the creek bed 100 feet below, there's no escape if you get tripped up.
That could be a metaphor for the Depression-induced stasis of this unnamed town, where the closings of the foundry and the plate-glass factory have seemingly ground everyone to a halt, economically and emotionally. Dray, Dalton's out-of-work dad, hasn't left the house in months out of fear he'd find himself invisible on the street; Dalton's mother, Gin, can only get Dray to engage by tossing dishes at him. And in flash-forward scenes shuffled into Wallace's skewed narrative, we see Dalton in literal captivity, accused of murder.
Wallace burdens her tale with a heavy payload of imagery: Dray spends silent hours making shadow animals on the wall; Gin's hands turn radioactive blue after "they changed the chemicals at work again." Such flourishes threaten to obscure the central mystery of the outcome of Dalton and Pace's relationship; they nearly derail Berry's revival. But with strong assistance from his designers (Joe Schermoly's perspectival set and Joshua Horvath's locomotive score are both evocative), Berry and his fine young leads find solid ground. Cowsill's intense Pace and Farabee's cherubic Dalton transcend the playwright's self-conscious poetics.