The Warriors at the New Colony | Theater review
The New Colony's latest gingerly explores the impossible lingering questions faced by the survivors of a shared tragedy.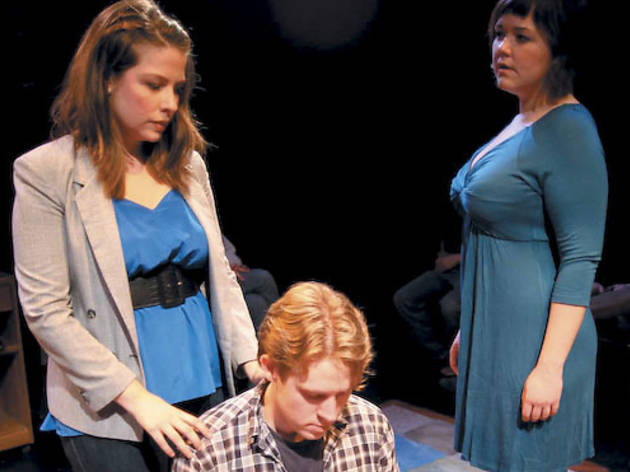 On March 24, 1998, students at Westside Middle School in Jonesboro, Arkansas, filed outside in response to a fire drill, only to be met by gunfire from two of their classmates. Five people died in the school shooting; one of the survivors was New Colony founding member Mary Hollis Inboden. This new documentary-style piece follows her efforts to reconnect with fellow Westside alums and understand their shared trauma.
Such a project comes fraught with emotional and ethical complexity, which both playwright Linder and performer Inboden (assuming the play depicts her research accurately) handle gingerly, careful to dispel any hint of exploitation. That's certainly a welcome change from the normal media playbook with this kind of tragedy. But as a result, The Warriors often stays at too far a remove from the full weight of its subject.
It's no coincidence that the play most comes to life when it steps away from its focus on Inboden and her ambivalent relationship to Jonesboro and risks intruding into the daily lives of her fictionalized classmates. A potent scene between Danni (Sarah Gitenstein), now a teacher, and her husband, Logan (Michael Peters), for instance, exposes the impossible lingering questions the shooting poses: How do you live with the perpetrators' families? How do you handle the constant physical reminders of the events? Settling in Chicago afforded Inboden some distance from the shooting; the piece is at its best when, instead of worrying about the guilt this raised for her, it uses that distance to bring these hard questions home to us.