The Winter's Tale at Purblind Ensemble and the Alluvium Group | Theater review
A young company addresses the light and dark duality of Shakespeare's late work by cutting the light.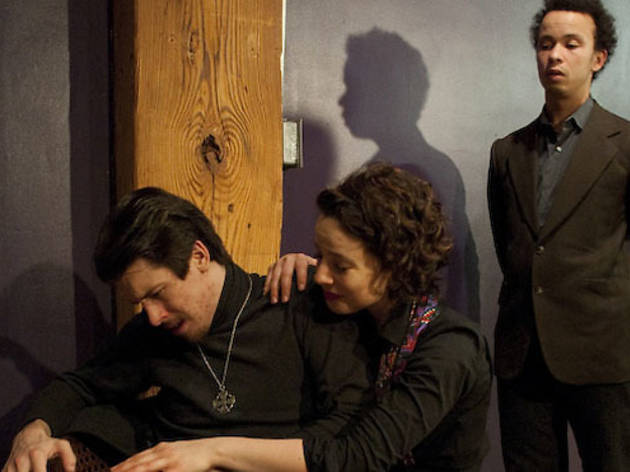 Shakespeare's schizophrenic late-career work has puzzled centuries' worth of interpreters. In the dark first half, Sicilian king Leontes is overtaken by a raging, irrational jealousy that convinces him the child his wife, Hermione, is carrying belongs to his best friend, the visiting Bohemian ruler Polixenes. Leontes's poisonous belief leads to the banishment of his newborn daughter and the deaths of Hermione and their young son. Tragic, right? Which makes the ensuing flash-forward to pastoral Bohemia 16 years later all the more vertigo-inducing. Here Leontes's daughter, Perdita, knowing nothing of her true heritage, falls in love with Polixenes's son, Florizel; they're surrounded by a host of goofy bumpkins celebrating a shepherds' festival. Bohemia, 'tis a silly place.
Forsman's solution to this vexing duality is to eliminate as much of Bohemia as he can, jettisoning most of Shakespeare's Act IV and its shepherds, dancing satyrs and roguish minstrels. That's not all the director cuts (Forsman's clever runway staging comes in at a trim 90 minutes), but it's emblematic of his approach. It creates problems of its own: The newly isolated and brief appearances of the rustics who adopted Perdita make them all the more jarring amid the darkness, and the absence of Autolycus makes the eventual happy reveal of Perdita's identity an unexplained mystery. But this production still works, thanks to some inventive visuals and its talented young actors, especially Katie Dingle, as Hermione's fiery defender Paulina, and Michael Hamilton, as pragmatic courtier Camillo.—KV