The Wolf at the End of the Block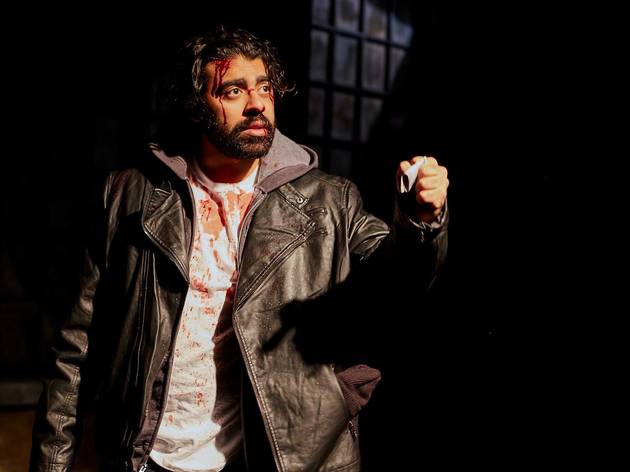 1/12
Photograph: Joel Maisonet
The Wolf at the End of the Block at Teatro Vista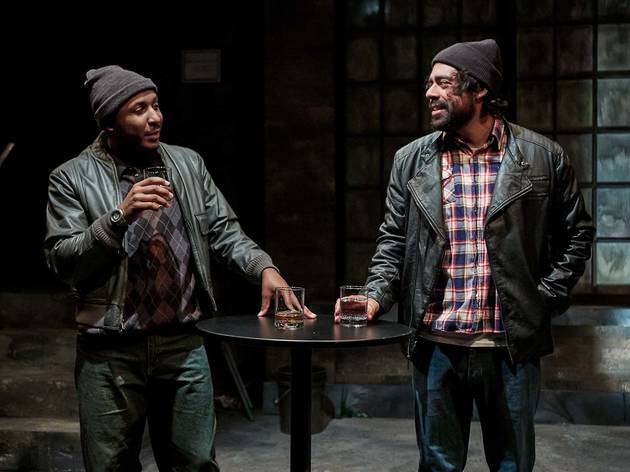 2/12
Photograph: Joel Maisonet
The Wolf at the End of the Block at Teatro Vista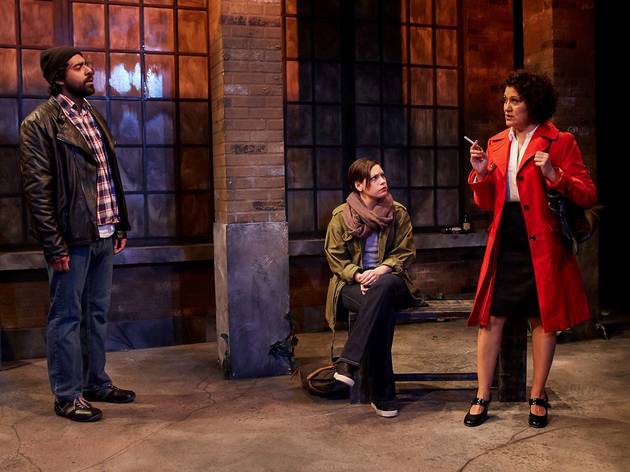 3/12
Photograph: Joel Maisonet
The Wolf at the End of the Block at Teatro Vista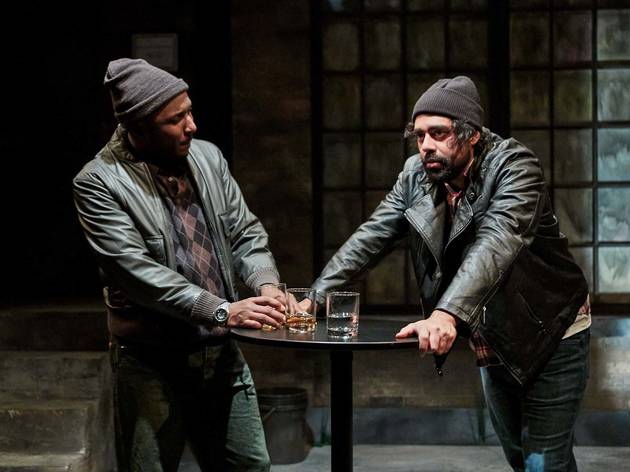 4/12
Photograph: Joel Maisonet
The Wolf at the End of the Block at Teatro Vista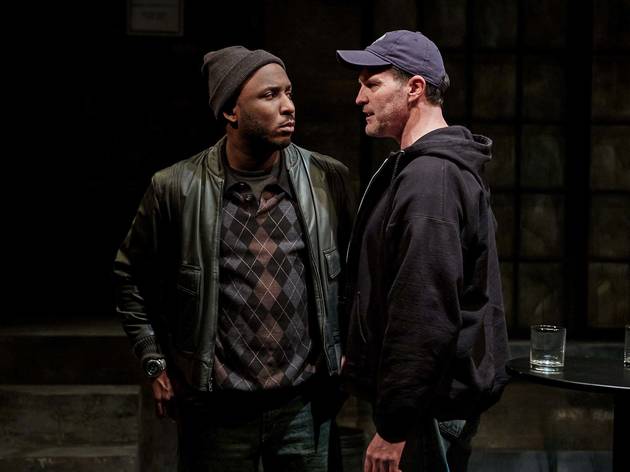 5/12
Photograph: Joel Maisonet
The Wolf at the End of the Block at Teatro Vista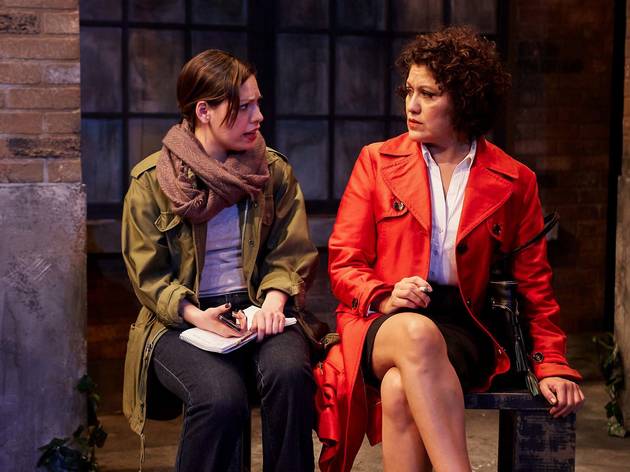 6/12
Photograph: Joel Maisonet
The Wolf at the End of the Block at Teatro Vista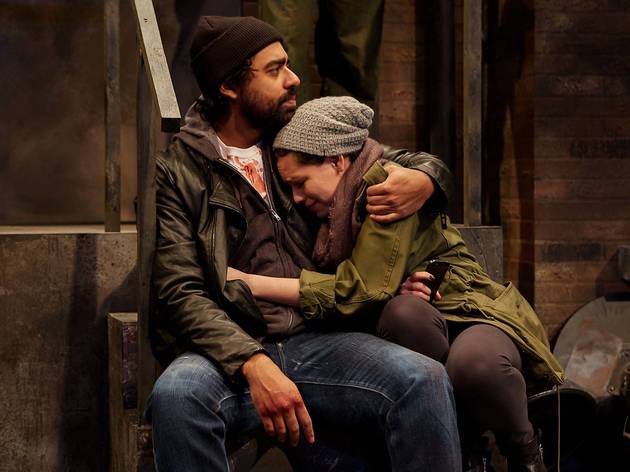 7/12
Photograph: Joel Maisonet
The Wolf at the End of the Block at Teatro Vista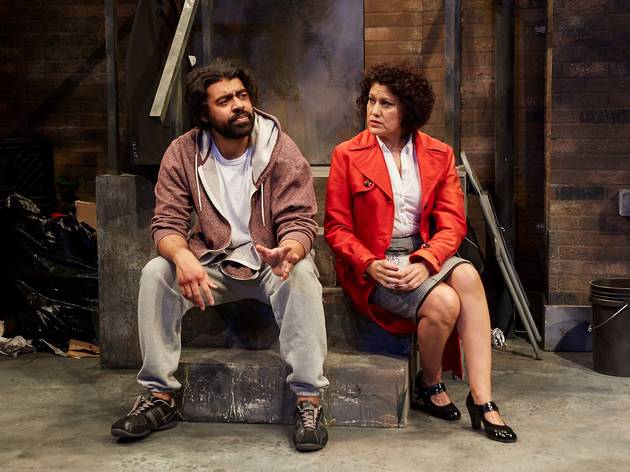 8/12
Photograph: Joel Maisonet
The Wolf at the End of the Block at Teatro Vista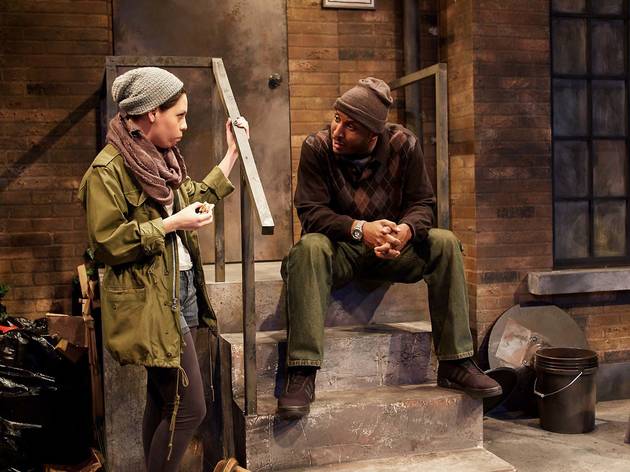 9/12
Photograph: Joel Maisonet
The Wolf at the End of the Block at Teatro Vista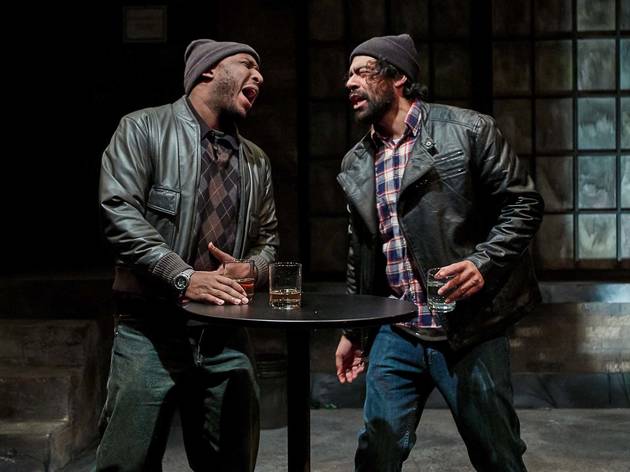 10/12
Photograph: Joel Maisonet
The Wolf at the End of the Block at Teatro Vista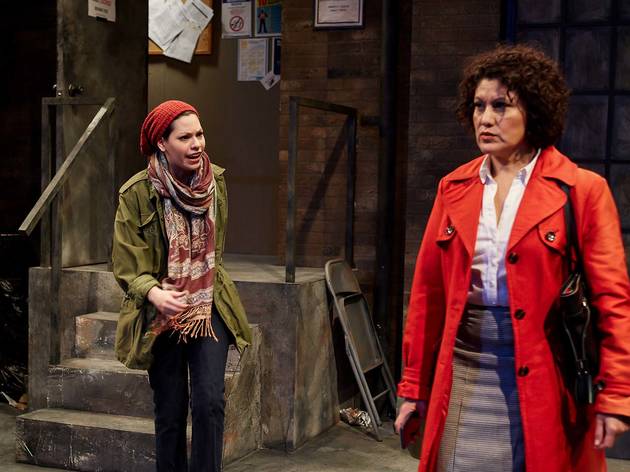 11/12
Photograph: Joel Maisonet
The Wolf at the End of the Block at Teatro Vista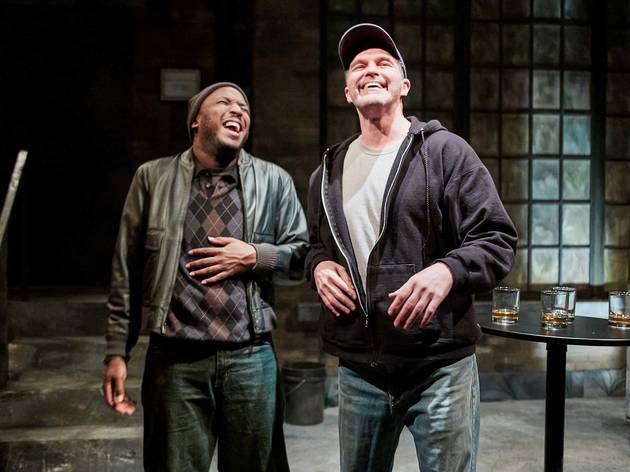 12/12
Photograph: Joel Maisonet
The Wolf at the End of the Block at Teatro Vista
Prolific playwright Ike Holter is back with another hyper-current Chicago story, this one about police brutality and mistrust.
The latest in Ike Holter's interconnected assemblage of plays set in contemporary Chicago, following on 2016's Sender (staged at A Red Orchid Theatre) and Prowess (premiered by Jackalope Theatre Company), The Wolf at the End of the Block trucks in similar themes in its portrayal of violence, racism, power and the powers that be. The specific topic here is police brutality and untouchability.
Abe (Gabriel Ruiz), a young Latino working in the shop owned by his best friend Nunley (Bear Bellinger), gets a severe beating by a stranger in a bar one night after work. Encouraged by his younger sister Miranda (Ayssette Muñoz) to go to a crusading Latina journalist (Sandra Márquez) with the story of his attack, Abe ups the ante: This wasn't just a racially motivated beating, he says—it was perpetrated by a cop.
Some of Holter's plot threads can fray, and I'm not sure Márquez is ideally cast as the hard-nosed, opportunistic reporter. But Holter's never one for uncomplicated narratives, and Wolf is no exception; nobody in this cast of characters (which also includes James D. Farruggio as a white police officer who's all too aware of his power even when off duty) is without flaws or occasionally suspect motivation. There are neither heroes nor pat answers to be found here. In Ricardo Gutiérrez's tight, bracingly acted Teatro Vista production, though, the questions are what's valuable.
Teatro Vista at Victory Gardens Biograph Theater. By Ike Holter. Directed by Ricardo Gutiérrez. With Gabriel Ruiz, Bear Bellinger, Ayssette Muñoz, Sandra Márquez, James D. Farruggio. Running time: 1hr 25mins; no intermission.