The Women at Circle Theatre | Theater review
Circle's revival of Clare Boothe Luce's 1936 comedy leans too heavily on camp.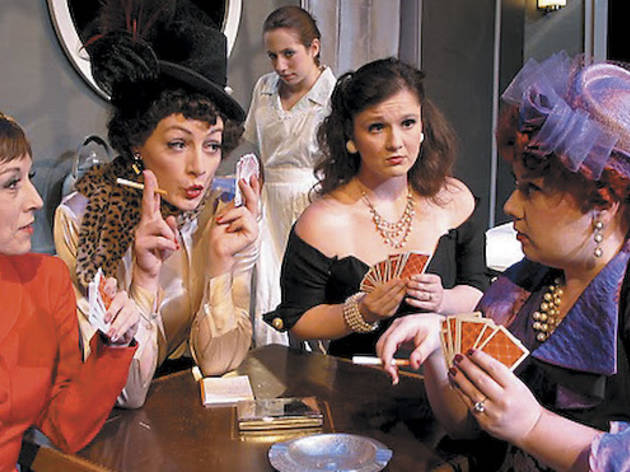 Presumably to avoid the "misogynistic and dated" rep he mentions in his director's note, Schneider opts for camp over truth in Boothe Luce's tale of Manhattan socialites and their gossip-driven existence. Though the 75-year-old piece still sounds modern, audiences are unlikely to mistake the indictment of these society ladies for a remonstration against women as a whole. Going for the easy punch line gets this sprawling production a few laughs but diminishes its potentially delicious acidity.
Harbingers of Real Housewives to come, most of Boothe Luce's principals are husband-reliant and catty, jockeying for power in upper-class society. The worst offender is Sylvia (Sarah Pretz), a dominant, disloyal woman who takes every opportunity to knock down her supposed friends—particularly naive, wronged wife Mary (Jhenai Mootz). Though she's got comedic chops, Pretz is seemingly directed to lean heavily on her barbs rather than deliver venom with a smile. Along with thin character development, this brand of transparent nastiness is tediously rampant throughout the all-female ensemble. Though Bob Knuth's rotating set provides smooth transitions, physical timing isn't the only ingredient in good pacing.
Compounding an overall lack of depth, there are some age-inappropriate casting missteps. On a positive note, Mootz captures some nice subtleties in her occasionally cloying but refreshingly earnest performance, while Brigitte Ditmars has a satisfying turn as husband stealer Crystal Allen.