Theater on the Lake 2013
Theater on the Lake gives Chicago theater's best and brightest a lakefront encore during this annual event.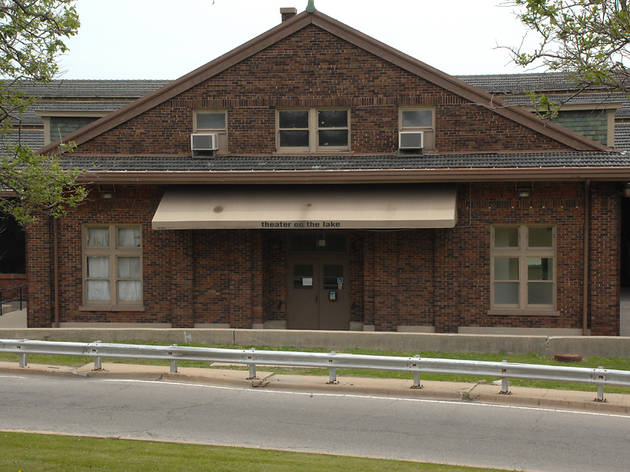 1/9
Photograph: courtesy of Chicago Park District
Theater on the Lake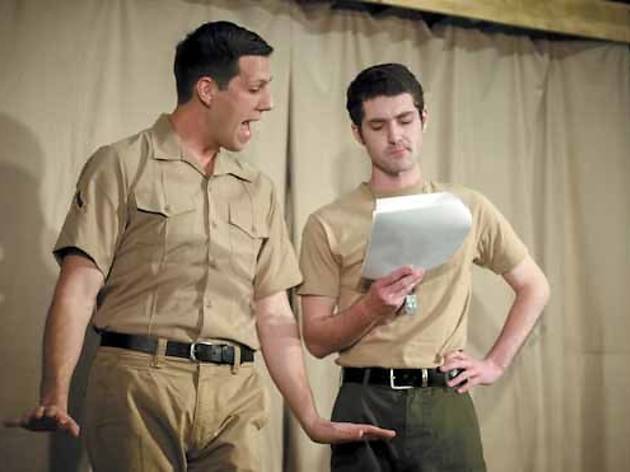 2/9
Photograph: Anne Petersen
Ryan Jarosch and Patriac Coakley in The Bear Suit of Happiness at the New Colony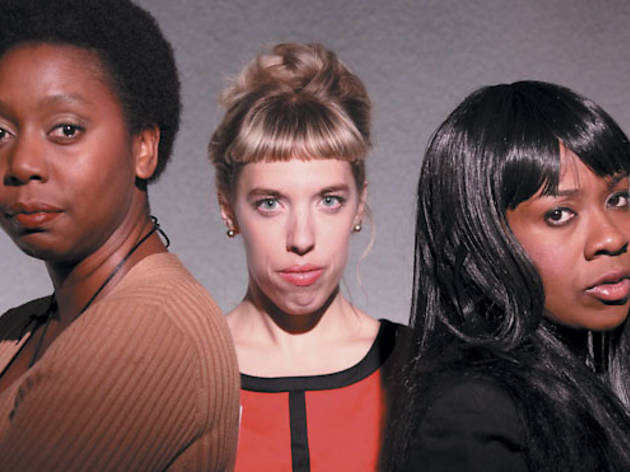 3/9
Photograph: courtesy of MPAACT
Blackademics at MPAACT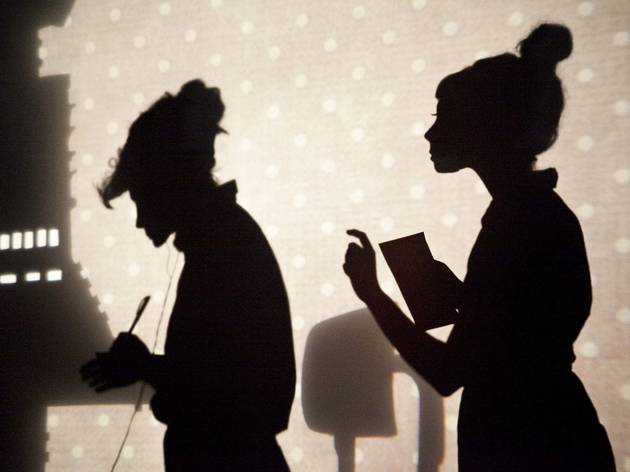 4/9
Photograph: Jessica Zerby
Lula Del Rey by Manual Cinema | Den Theater | December 9, 2012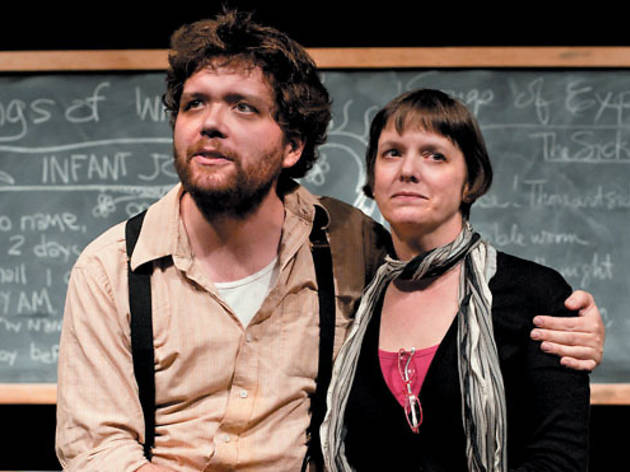 5/9
Photograph: John W. Sisson Jr.
Colm O'Reilly and Diana Slickman in Theater Oobleck's There Is a Happiness That Morning Is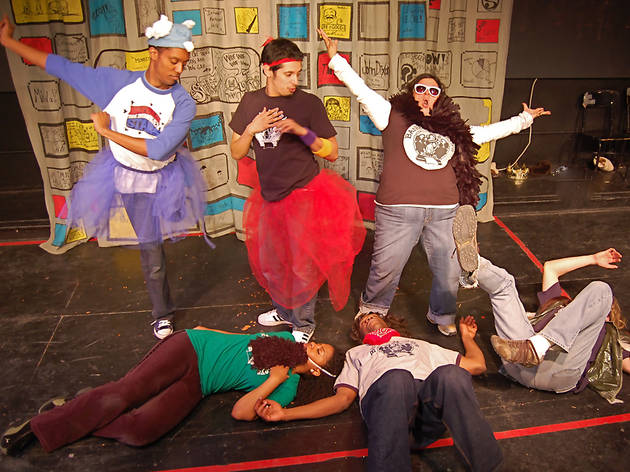 6/9
Photograph: Erich Nerger
Barrel of Monkeys' long-running That's Weird, Grandma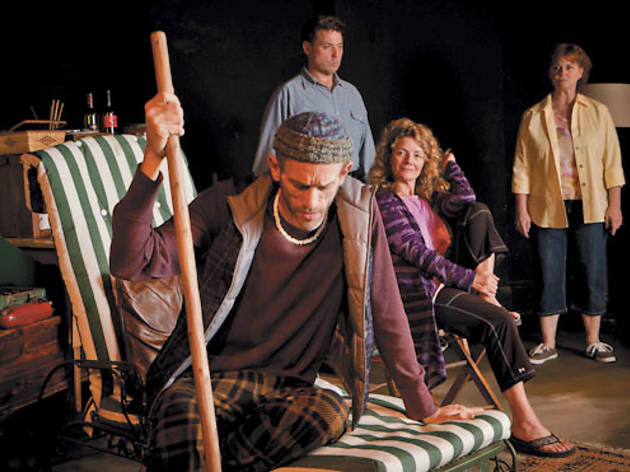 7/9
Photograph: Joe Mazza/bravelux.com
The Quality of Life at the Den Theatre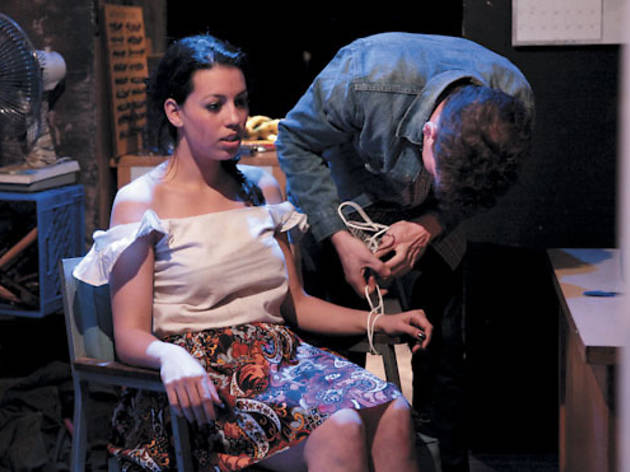 8/9
Photograph: Krzystof Piotrowski
Long Way Go Down at Jackalope Theatre Company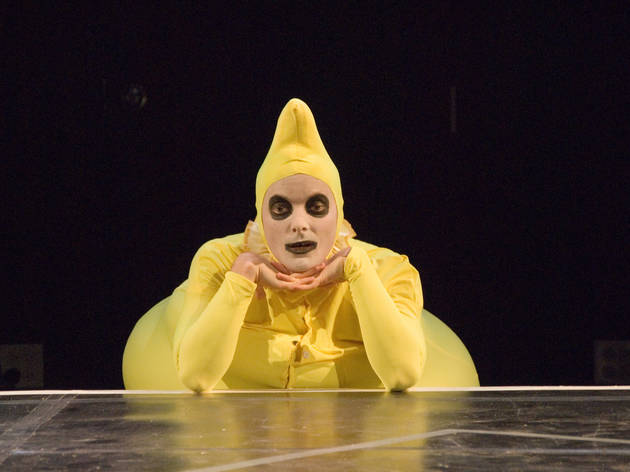 9/9
Photograph: Jeremy Dopp
Dean Evans as Honeybuns in Collaboraction's Sketchbook: Reincarnate
Theater on the Lake has revealed its 2013 season. Every summer since 1996, the Chicago Park District has invited Chicago theater companies (and the occasional sketch or improv group) to remount worthy recent productions in a ramshackle former sanitarium off Lake Shore Drive at Fullerton Avenue. Over eight consecutive weeks, eight companies perform just five nights each before clearing out for the next show; it's an ideal summer theater sampler platter.
The 2013 slate, curated by Halena Kays and Joanie Schultz, is heavy on newish troupes like Jackalope Theatre Company (Long Way Go Down), the Den Theatre (The Quality of Life) and Manual Cinema (Lula del Ray), though it also includes such stalwarts as Theater Oobleck, whose There Is a Happiness that Morning Is gets yet another well-deserved shot at life, and Barrel of Monkeys, whose ever-evolving That's Weird, Grandma has made frequent appearances at Theater on the Lake.
In addition to the eight plays below, this summer includes some special events. The New Colony, which opens the season with its WWII-themed The Bear Suit of Happiness, kicks things off with an evening "USO dance" preceding its opening night June 12. Following Thursday and Friday night performances throughout the season will be the storytelling series Live Lit on the Lake, hosted and curated by Ian Belknap of Write Club. All Thursday performances will also be part of the League of Chicago Theatres' Theater Thursdays program, with a pre-show cocktail reception and interaction with the artists included in the price of admission. And July 3–7, Theater on the Lake will host the Declaration YOUth Arts Fest, a free festival of music, dance, spoken word and more by and for Chicago teens (schedule to be determined).
All regular performances are Wednesday–Saturday at 7:30pm and Sunday 6:30pm. Tickets ($18 individual, $110 season subscription) go on sale June 4, in person at the box office or by phone at 312-742-7994.