Time Out Chicago Theater Awards 2016
Our critics—and you—weigh in on the year's best Chicago theater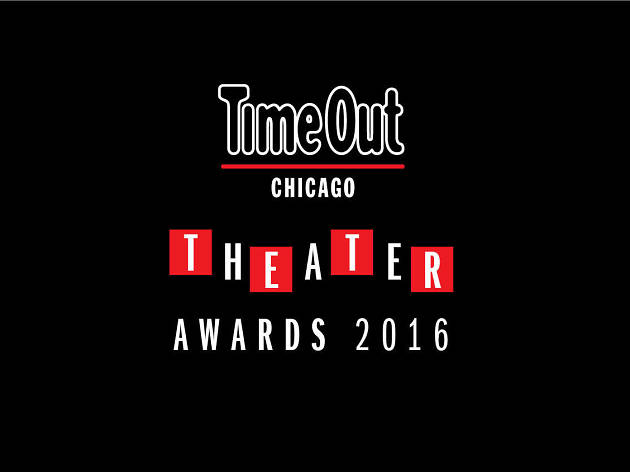 Another year's worth of creative, collaborative and often innovative Chicago theater is under our belts. Recent offerings were marked by wildly ambitious projects at budget levels large and small, from Robert Falls and Seth Bockley's sprawling stage adaptation of Roberto Bolaño's 2666 at the Goodman to a bare-bones and balls-out reinvention of Eugene O'Neill's The Hairy Ape at Oracle Theatre. The season was also notable for an increasingly open and necessary discourse about representation of minorities in casting, show selection and other aspects of shaping a Chicago season. We took in both the shows themselves and the conversations around them, and we're back to present the second annual Time Out Chicago Theater Awards. Once again, we asked you to vote on our chosen nominees in 10 categories from shows that opened between June 1, 2015, and May 31. And once again, we've singled out a few special commendations of our own.
Critic's Picks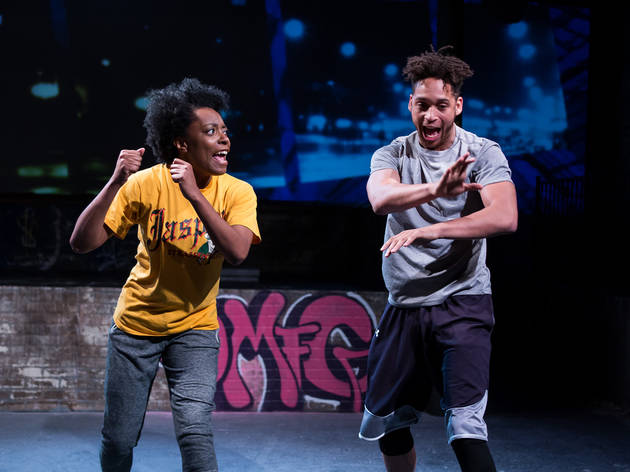 Photograph: Joel Maisonet
Ike Holter for Sender
(A Red Orchid Theatre)
and Prowess
(Jackalope Theatre)
Possibly the most produced and most prolific Chicago playwright of his generation so far, Ike Holter hit a double whammy last spring with a concurrent pair of world premieres, both Chicago-set stories culminating on the same night. Sender's hipster relationship antics and Prowess's vigilante crime-fighting fantasy differed in tone but provided a real snapshot of young Chicagoans' anxieties.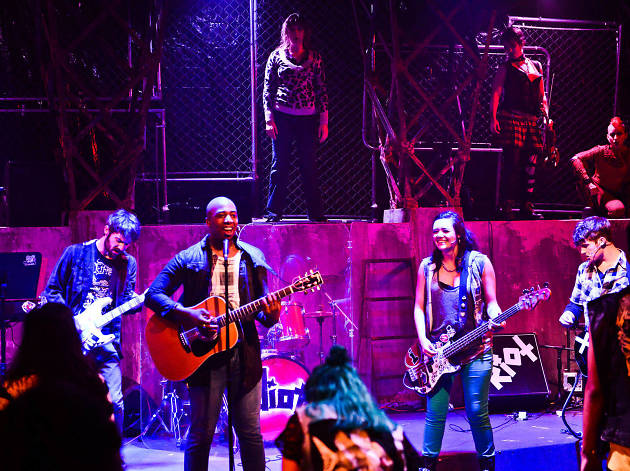 Photograph: Evan Hanover
Achievement in sticking to those childhood music lessons
Chicago's impressive number of actor-instrumentalists

It seems like you can't go a week as a Chicago theatergoer without seeing an actor strap on a guitar or sit down at a piano or behind a drum kit. In the past season alone, cast members of the Hypocrites' American Idiot, the House Theatre of Chicago's The Revel, Strawdog Theatre Company's Once in a Lifetime and Court Theatre's One Man, Two Guvnors were among those accompanying themselves. In other locales, this kind of thing tends to be noted as a signature of a particular director's style; in Chicago, it's a signature of the city's scene.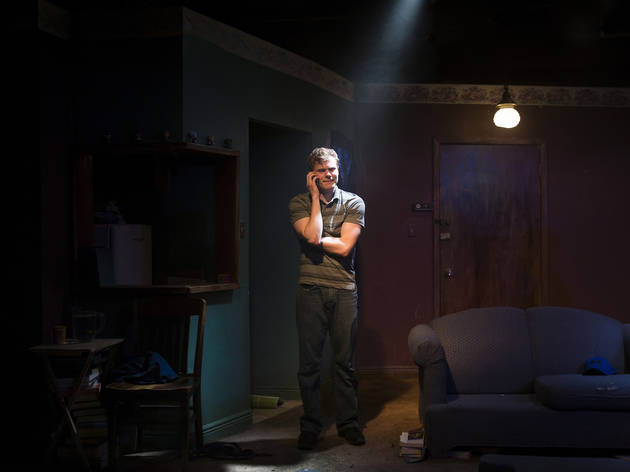 Photograph: Brandon Wardell
Excellence in multicasting
Brilliant Adventures (Steep Theatre) and Mary Page Marlowe (Steppenwolf Theatre Company)

Steep's U.S. premiere of English playwright Alistair McDowall's time-travel thriller owes much to Curtis Edward Jackson and Ty Olwin's ability to mirror each other as present and future versions of the protagonist. Tracy Letts's world premiere at Steppenwolf took things fascinatingly further, with six actors, including Carrie Coon and Blair Brown, persuasively embodying a single character at different points in her life.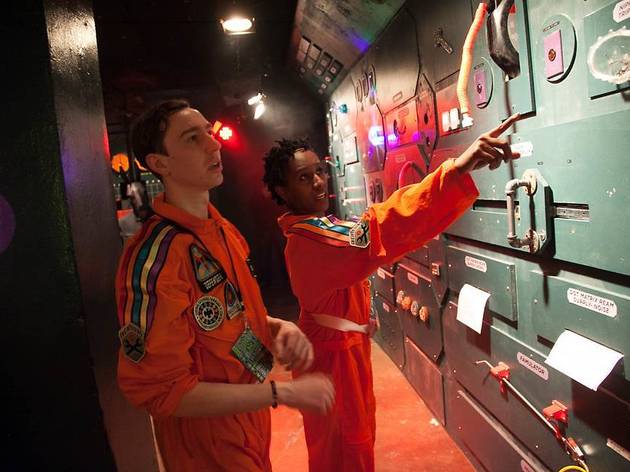 Photograph: Johnny Knight
Most heart-racing expansion of theatrical boundaries
The Last Defender (The House Theatre of Chicago)
The House Theatre has a long tradition of breaking the fourth wall, but for this project, creators Nathan Allen, Chris Burnham and Sandor Weisz went so far as to eliminate actors entirely (aside from a filmed introduction). Instead, the audience became the protagonists in this Cold War–set escape game, which asks us to prevent mutually assured destruction by solving clever and complicated puzzles. Details weren't confirmed at press time, but word is The Last Defender will return in a new venue in late 2016; don't miss your chance to play.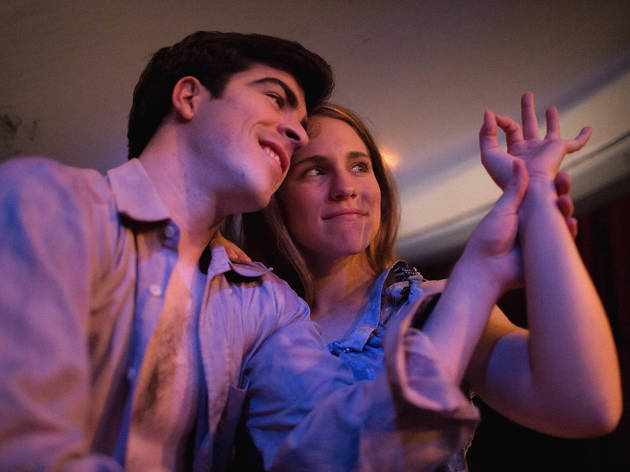 Photograph: Joe Mazza/Brave Lux
Excellence in inclusion at the storefront level
R+J: The Vineyard (Red Theater Chicago)
Amid a much-needed, ongoing public conversation about racial and ethnic representation in theater in Chicago and elsewhere, Red Theater Chicago staged a thrilling experiment in another facet of inclusion: an inventive and moving adaptation of Romeo and Juliet that mixed deaf and hearing actors and relied heavily on American Sign Language, which wasn't always translated into spoken words. The show's warm reception (it transferred from Oracle Theatre to an extended run at the Den Theatre) was a strong example of how authentic experience enhances art.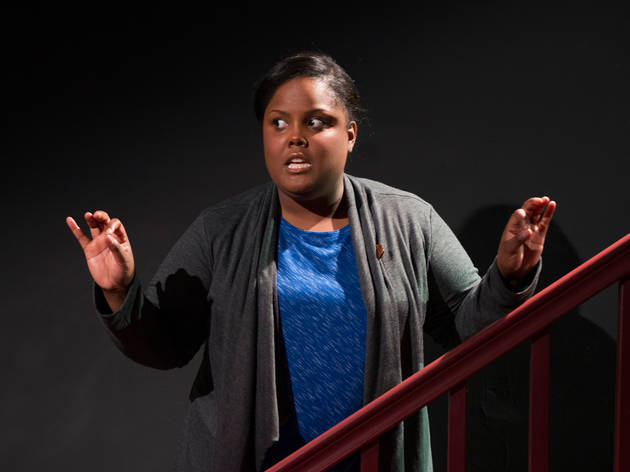 Photograph: Michael Brosilow
Best investigation of body and soul
Danielle Pinnock for Body/Courage (Rivendell Theatre Ensemble)
Combining Danielle Pinnock's skills as an interviewer and editor, her impressive, subtle character transformations and the courage to weave her own history in with her subjects', this solo performance about body image—expanded from Pinnock's graduate thesis into an enlightening full evening—was sometimes enraging but always engaging.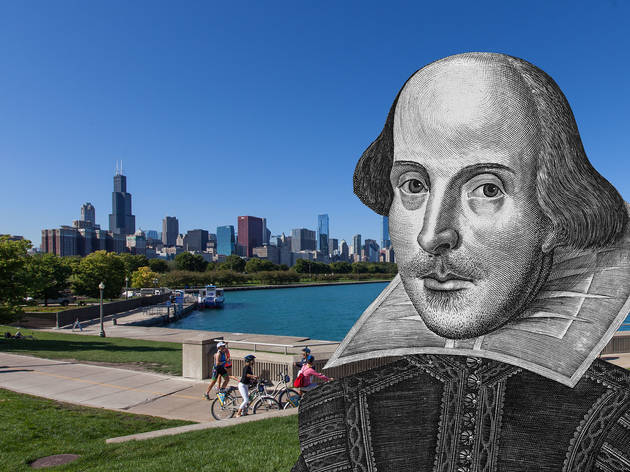 Best 400th-anniversary party
Shakespeare 400 Chicago
Outdoing even England (if you trust the proclamations of Mayor Emanuel and the lead organizers at Chicago Shakespeare Theater), Chicago went all in for this yearlong celebration of the Bard's legacy surrounding the 400th anniversary of his death. From a raft of international performances as part of CST's "World's Stage" series to discussions and lectures at local institutions to Shakespeare-inspired specials at Chicago restaurants, Shakespeare 400 will have reportedly touched a half million people by year's end.
Readers' Choice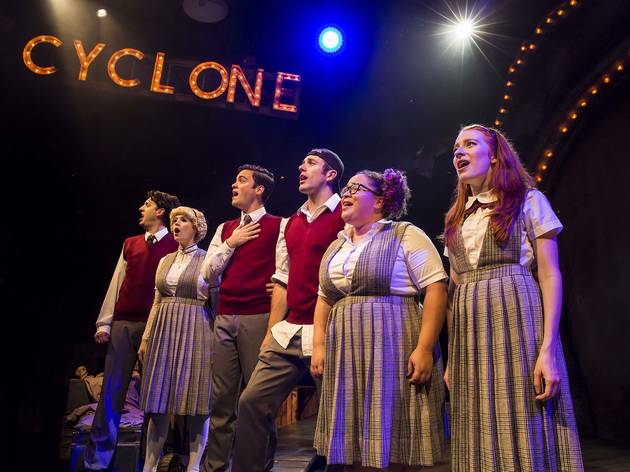 Photograph: Liz Lauren
BEST NEW WORK
Ride the Cyclone, Jacob Richmond and Brooke Maxwell (Chicago Shakespeare Theater)
Other finalists: Byhalia, Mississippi, Evan Linder, The New Colony and Definition Theatre Company; Charm, Philip Dawkins, Northlight Theatre; Good for Otto, David Rabe, The Gift Theatre; Prowess, Ike Holter, Jackalope Theatre Company


BEST PRODUCTION OF A MUSICAL
Ride the Cyclone (Chicago Shakespeare Theater)
Other finalists: Adding Machine: A Musical, The Hypocrites; Dreamgirls, Porchlight Music Theatre; Heathers: The Musical, Kokandy Productions; Rent, Theo Ubique Cabaret Theatre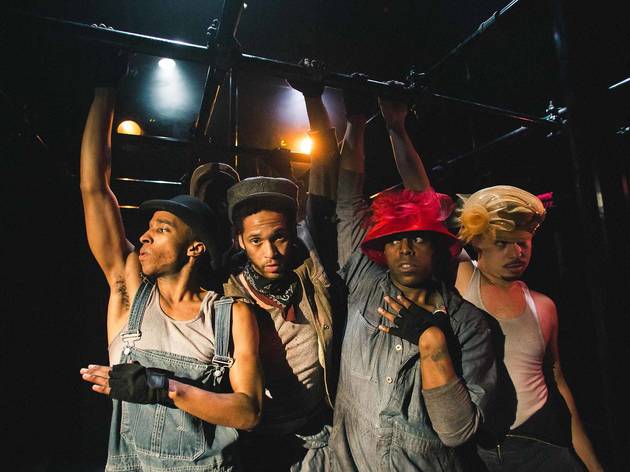 Photograph: Joe Mazza
BEST PRODUCTION OF AN EXISTING PLAY
The Hairy Ape (Oracle Theatre)
Other finalists: Arcadia, Writers Theatre; The Flick, Steppenwolf Theatre Company; The Mutilated, A Red Orchid Theatre; The Tempest, Chicago Shakespeare Theater

BEST DIRECTION
Monty Cole, The Hairy Ape
(Oracle Theatre)
Other finalists: Dexter Bullard, The Flick, Steppenwolf Theatre Company; Geoff Button, Adding Machine: A Musical, The Hypocrites; BJ Jones, Charm, Northlight Theatre; Rachel Rockwell, Ride the Cyclone, Chicago Shakespeare Theater

BEST ENSEMBLE
The Hairy Ape (Oracle Theatre)
Other finalists: Charm, Northlight Theatre; Direct from Death Row the Scottsboro Boys, Raven Theatre; Mary Page Marlowe, Steppenwolf Theatre Company; The Matchmaker, Goodman Theatre


BEST ACTOR
Julian Parker, The Hairy Ape (Oracle Theatre)
Other finalists: Maurice Demus, Sucker Punch, Victory Gardens Theater; Patrick Du Laney, Adding Machine: A Musical, The Hypocrites; Michael McKeough, Pocatello, Griffin Theatre Company; Dexter Zollicoffer, Charm, Northlight Theatre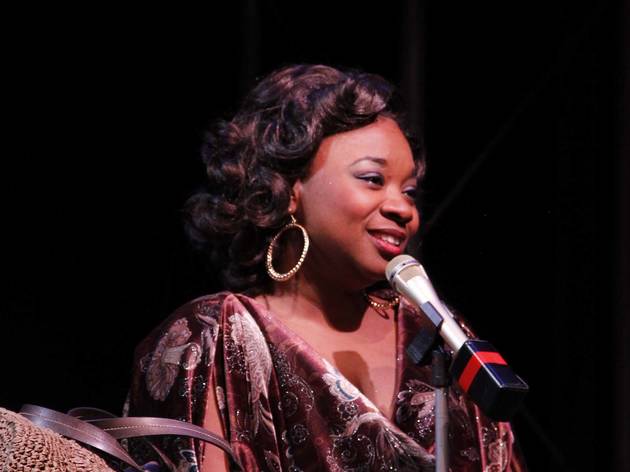 Photograph: Kelsey Jorissen
BEST ACTRESS

Donica Lynn, Dreamgirls (Porchlight Music Theatre)
Other finalists: Audrey Francis, Kill Floor, American Theater Company; Cindy Gold, Mothers and Sons, Northlight Theatre; Courtney Mack, Heathers: The Musical, Kokandy Productions; Mary Williamson, Sender, A Red Orchid Theatre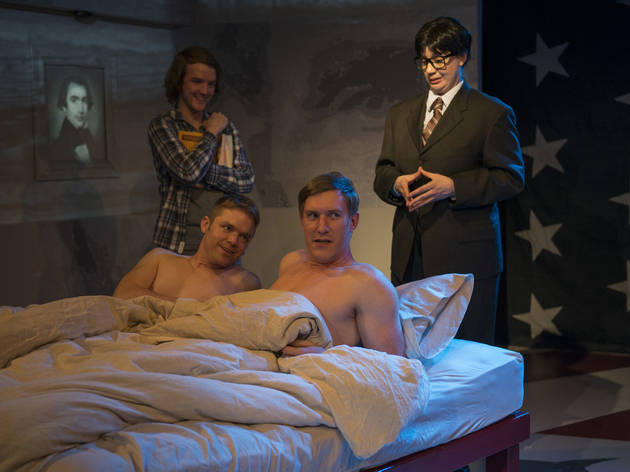 Photograph: Michael Brosilow
BEST SUPPORTING ACTRESS
Dana Black, Abraham Lincoln Was a F*gg*t (About Face Theatre)
Other finalists: Neala Barron, Adding Machine: A Musical, The Hypocrites; Monica Orozco, Charm, Northlight Theatre; Emily Rohm, Ride the Cyclone, Chicago Shakespeare Theater; Katherine Thomas, Dreamgirls, Porchlight Music Theatre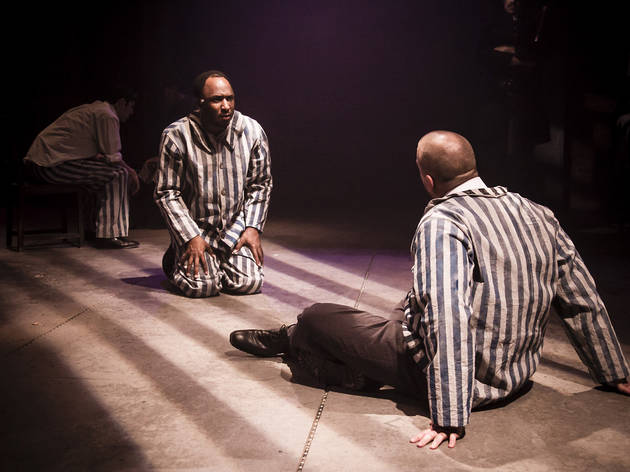 Photograph: Matthew Gregory Hollis
BEST SUPPORTING ACTOR
Bear Bellinger, Adding Machine: A Musical (The Hypocrites)
Other finalists: Matthew Mueller, Peter and the Starcatcher, Drury Lane Theatre; Mike Nussbaum, The Price, TimeLine Theatre Company; Namir Smallwood, Charm, Northlight Theatre; Travis Turner, The Flick, Steppenwolf Theatre Company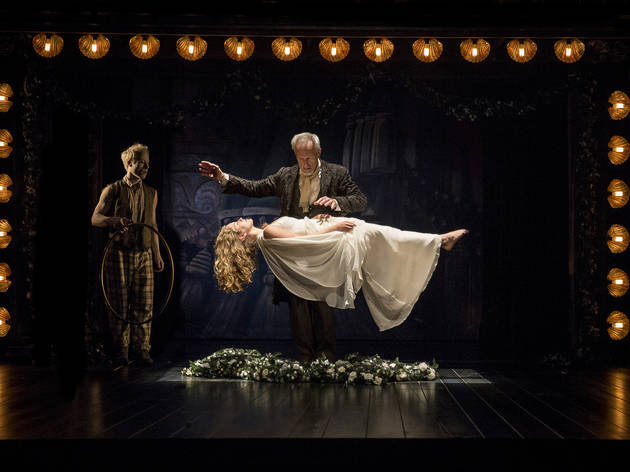 Photograph: Liz Lauren
BEST DESIGN
The Tempest: Dan Conway, scenic; Paloma Young, costumes; Thom Weaver, lighting; Johnny Thompson, magic; Ray Nardelli, sound; Melissa Veal, wigs and makeup (Chicago Shakespeare Theater)
Other finalists: After Miss Julie, Strawdog Theatre Company; The Mutilated, A Red Orchid Theatre; Pocatello, Griffin Theatre Company; Sucker Punch, Victory Gardens Theater