Trap Door Theatre's 2014–15 season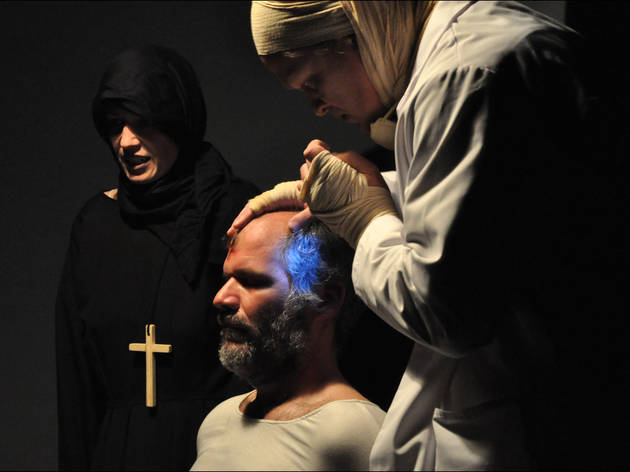 Trap Door Theatre has announced four titles for its 2014–15 season, including the current John Doe, directed by Andrzej Dziuk of Poland's Teatr Witkacy and running through October 25. It's followed in the winter by Cookie Play, a world premiere by Ken Prestininzi, directed by Kate Hendrickson (January 8–February 14).
Kay Martinovich will helm a new staging of David Hirson's Molière-esque comedy La Bête (March 19–April 18). Finally, Elly Green will stage The Woman Before, by German playwright Roland Schimmelpfennig (The Golden Dragon, Idomeneus); it will run May 14–June 13.