Tusk Tusk at Piven Theatre Workshop | Theater review
A talented young cast animates Polly Stenham's devastating drama about a trio of abandoned siblings.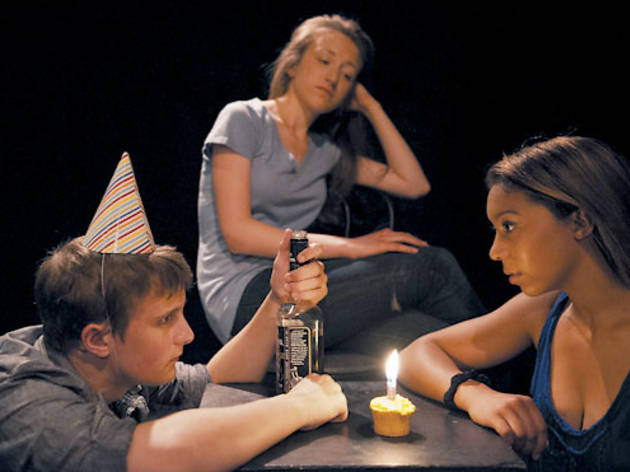 On the day after her brother's 16th birthday, over a week after the disappearance of their mother, 14-year-old Maggie stands on the couch in the middle of her garbage-strewn home and asks, "What brings you closer than sharing hell?" The strength of family in the midst of intense suffering is the major theme of British scribe Polly Stenham's searing 2009 drama, taking a naturalistic look at what happens when three children are left to fend for themselves.
Using a cast of talented young actors, Jennifer Green stages a passionate, emotionally complex production, with Northwestern freshman Olivia Cygan establishing herself as a major rising talent in the role of Maggie. She's the mature child forced to watch over her two brothers: Elliot (Bryce Lunsky), two years older and in denial about his mother, and Finn (an adorable Gabriel Stern), a preteen who doesn't understand the gravity of the situation.
While Lunsky's one-note rage can become a bit tedious, his performance is balanced by the many colors of Cygan's Maggie. The end of Act I, when Cygan sings a heartbreaking rendition of Bruce Springsteen's "I'm on Fire" to an injured Finn, powerfully shows how strong the bonds are among these neglected siblings. The horrific reality of the children's lives comes through in Cygan's fearless performance, building in intensity to the play's devastating finale.