Where to see magic shows in Chicago
From card tricks to mentalism, old-fashioned magic is making a resurgence in Chicago. Here's where to see the city's most mind-bending illusionists.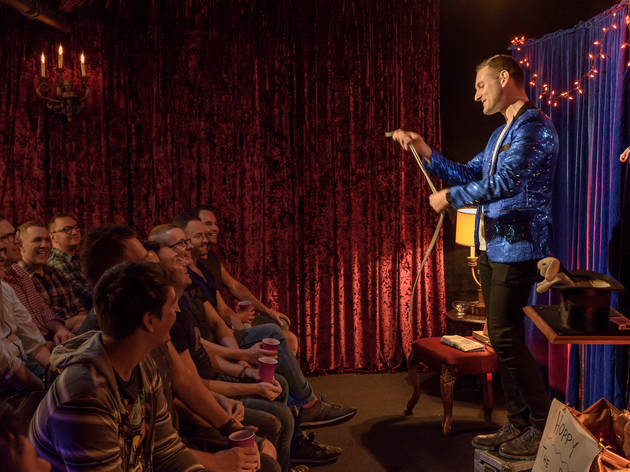 According to some illusionist enthusiasts, Chicago was home to as many as 15 theaters, lounges and bars devoted to sleight of hand and prestidigitation between the 1920s and 1960s. It was a tradition that grew out of the vaudeville era, and Chicago embraced it wholeheartedly, becoming known as the home of "close-up magic," also known as tableside magic, in the middle of the century.
Magic as entertainment fell out of favor somewhat in the '70s and '80s, but in the new century, a new generation has been rediscovering the, well, magic of live magic. Theatrical magicians like Neil Tobin and actor-illusionists like Brett Schneider and Dennis Watkins have helped thread magic into the fabric of the city's brawny theater scene, while young practitioners such as Jeanette Andrews and Mark Toland have taken their talents into non-traditional spaces like ACTIVATE, the Chicago Fringe Festival and the Museum of Contemporary Art to cultivate new fans. And a handful of ongoing magic shows are thriving at venues from the Palmer House to Uptown Underground. Here's where to see some of the best on a regular basis.
Magic shows in Chicago
After a few years in residence at Uptown Underground, proprietor and prestidigitator Joey Cranford cut the ribbon on a new dedicated magic venue in Andersonville, with three performance spaces including the front bar, the Blackstone Cabaret mainstage and the intimate 654 Club. Look for a variety of shows six nights a week, with kid-friendly matinees on Sundays.