White Noise at Royal George Theatre | Theater review
Though initially jarring and occasionally cartoonish, a new rock musical about radical racism has a number of promising elements.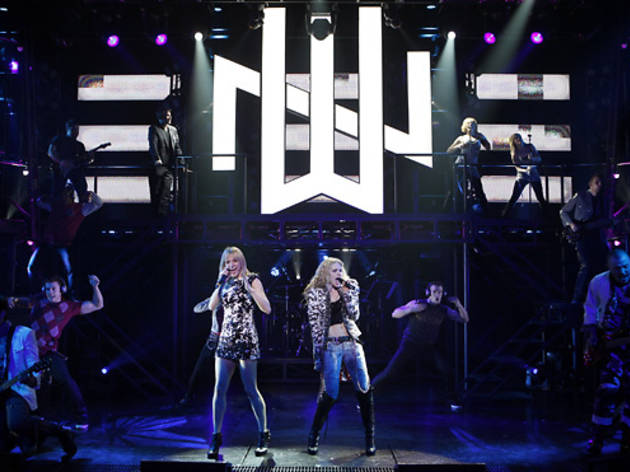 1/7
Photograph: Carol Rosegg
White Noise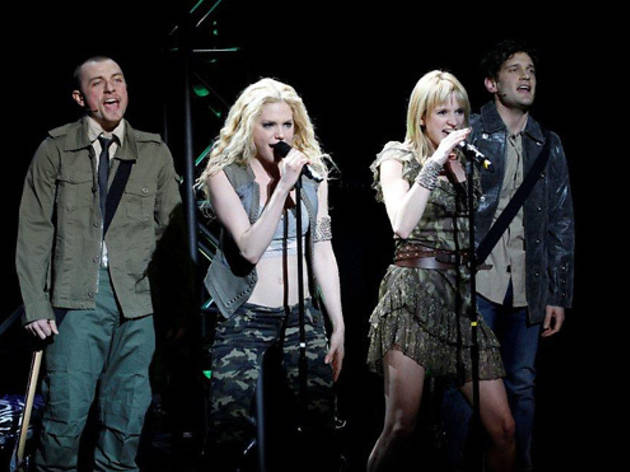 2/7
Photograph: Carol Rosegg
Patrick Murney, Mackenzie Mauzy, Emily Padgett and Eric William Morris in White Noise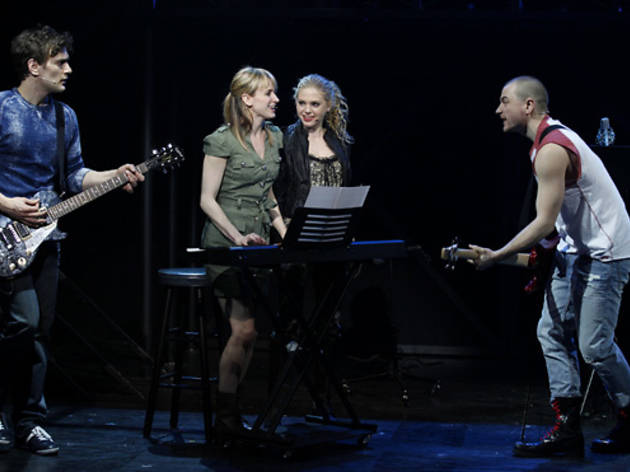 3/7
Photograph: Carol Rosegg
Eric William Morris, Emily Padgett, Mackenzie Mauzy and Patrick Murney in White Noise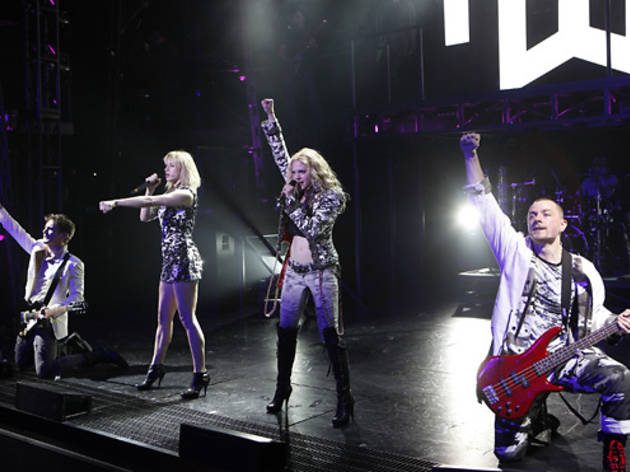 4/7
Photograph: Carol Rosegg
White Noise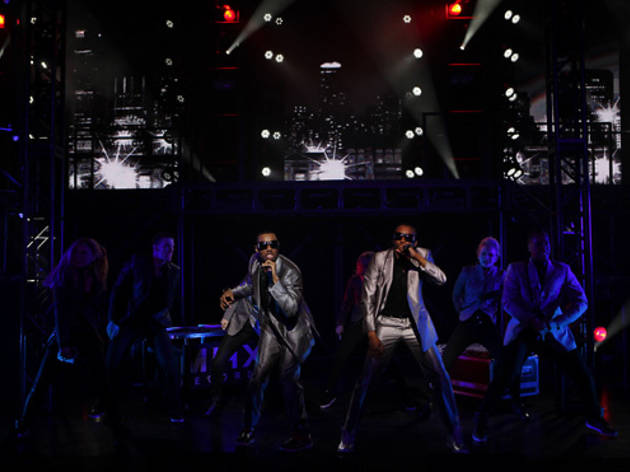 5/7
Photograph: Carol Rosegg
Rodney Hicks and Wallace Smith in White Noise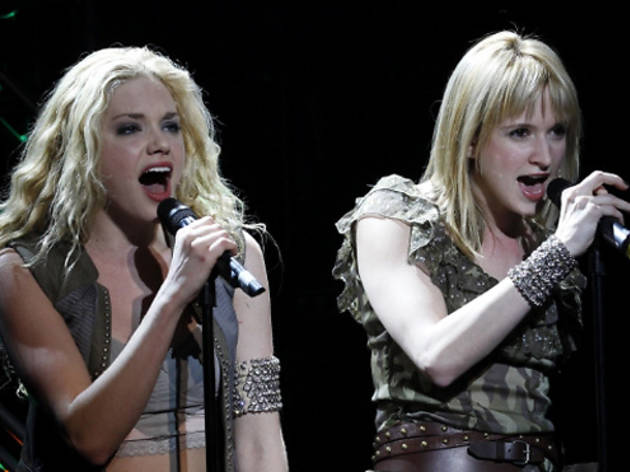 6/7
Photograph: Carol Rosegg
Mackenzie Mauzy and Emily Padgett in White Noise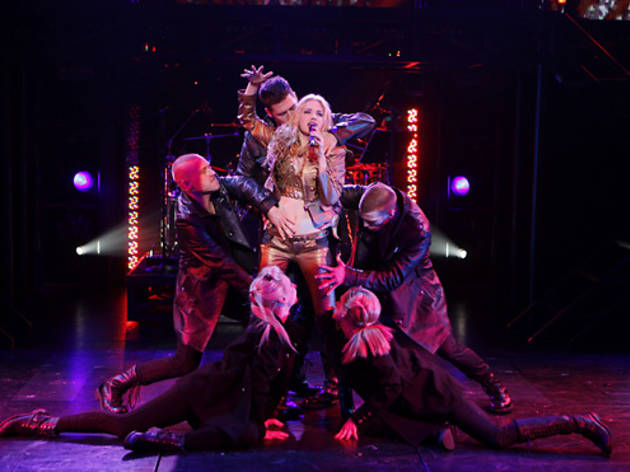 7/7
Photograph: Carol Rosegg
Mackenzie Mauzy and company in White Noise
No hurtful words are minced in White Noise, the putatively Broadway-bound "cautionary musical" about the rise to prominence of a white-supremacist musical sister act, groomed into coded mainstream salability by soulless industry execs. Book writer O'Brien's opening scenes drop us so gracelessly into the world of Ku Klux Kewpie Eva Siller (Mauzy), her less strident sister Eden (Padgett) and their introduction to slimeball promoter Max (Sills), that you may find yourself feeling like part of the famous audience-reaction shot in The Producers, at the introduction of "Springtime for Hitler."
Max discovers the Siller sisters, who perform with Eva's Führer-quoting boyfriend Duke (Patrick Murney in a thankless role), and charges them to his producing protégé Jake (Morris), whose job is to join the group and clean up their lyrics and image while keeping the militant Duke and Eva satisfied. This premise is clumsily established; while O'Brien sets a number of intriguing ideas in motion, his cliché-ridden dialogue's as stiff as a skinhead's saluting arm. Max's business philosophy is presented as bluntly as a SparkNotes Gordon Gekko. (To reference another Mel Brooks classic, it doesn't help that Sills's cartoonishly amoral portrayal calls to mind Blazing Saddles' Hedley Lamarr.)
The Sillers' counterparts Dion and Tyler (Smith and Hicks), talented middle-class hip-hoppers with a positive message whom Max turns into artificial gangsta rappers, get short shrift in the play's first half; we need more time to get to know them and see their compromising choices made. In short, O'Brien's work needs work.
But the work might be worth it. The pop, rock and hip-hop tunes by Shane and the Morris brothers are some of the most appealing and effective I've heard in a contemporary rock musical, a designation that usually indicates pastiche but here sounds radio-ready. Broadway choreographer Trujillo's directorial debut is competently staged and handsomely (and expensively) designed, apart from Paul Tazewell's too obvious costumes.
There's a cognitive dissonance between the rock-concert stagings of the two groups' chart-climbers (amplified by Raj Kapoor's impressive multimedia design) and the character songs for others such as Max and the girls' mother, Laurel (Broadway trouper Luba Mason). But White Noise grows increasingly engaging as the evening progresses and our reflexive wincing wanes; things really start to spark once the neo-Nazis and the rappers meet midway through, and O'Brien sets up some undeniably interesting juxtapositions. With a bit of tinkering and a little more genuine emotion, this Noise could be well worth making.