Wild at Kid Brooklyn Productions | Theater review
Infidelity tests a young couple's relationship in Crystal Skillman's insightful, if overburdened, new play.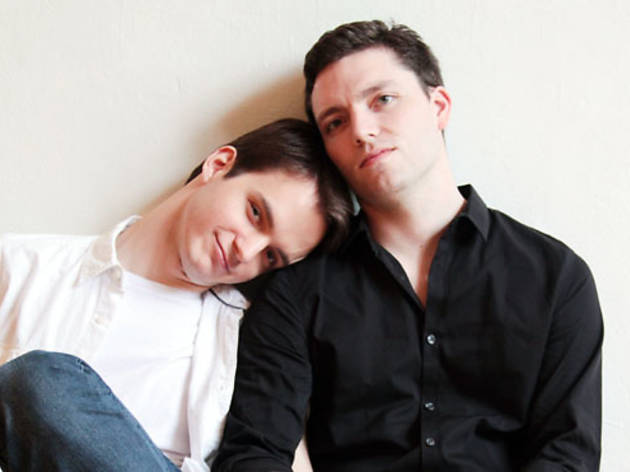 The Chicago beach where Crystal Skillman's new play takes place sees more action than some bedrooms do. It's the characters' preferred spot for both gay and straight hookups—some of which involve full-frontal nudity in broad daylight. The first liaison we see causes all the trouble. Peter (Evan Linder) is in a four-year relationship with his live-in boyfriend Bobby (Michael Manocchio), but then one boozy night Peter has sex with someone else—a woman. He soon comes clean about his indiscretion, and the rest of the play deals with how Peter and Bobby confront this test. The problem isn't really that Peter cheated with a woman but that he cheated, period.
The Brooklyn-based Skillman writes with insight about the central pair, but she dilutes the play's impact with too many secondary themes and subplots. During the crisis, both men start seeing someone new, and the playwright feels obliged to dig deep into these doomed affairs as well. Then there are Peter's dying father, the upcoming wedding of Bobby's stepbrother, and the office politics at the investment banking firm where Peter and Bobby work and no one knows they're a couple. Despite having bitten off more than they can chew, Skillman and director Evan Caccioppoli get two things exactly right: (1) the special ring of hell that is living with someone you've broken up with and (2) the fact that long-term love is more than anything an act of determination.