Heads up! We're working hard to be accurate – but these are unusual times, so please always check before heading out.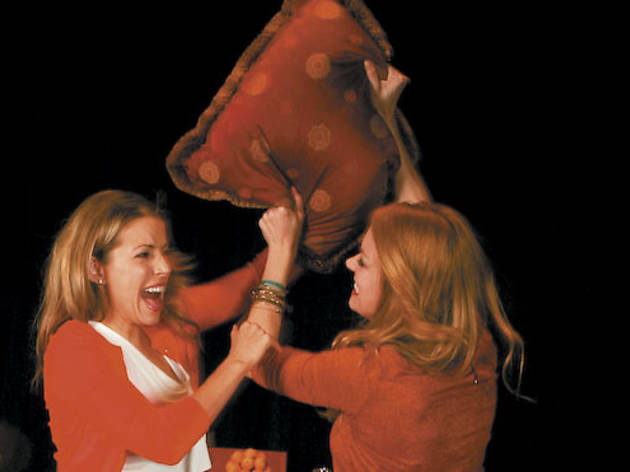 Women Are Crazy Because Men Are Assholes | Theater reviews
Mars and Venus would both be preferable to the planet occupied by Brad T. Gottfred's juvenile, unpleasant gender stereotypes.
How does a show like Women Are Crazy Because Men Are Assholes get away with charging $40 a ticket? A relationship comedy told through the filter of an adolescent boy's fantasy, Brad T. Gottfred's play combines the worst clichés of prime-time sitcoms with the emotional maturity of a direct-to-video American Pie sequel. Filled with offensive stereotypes, shallow characters and unrealistic situations, Gottfred's script taps into the unholy trinity of comedy, guaranteed to suck the artistic merit out of whatever humor is achieved.
To celebrate meeting her Internet lover Dylan for the first time, Nicole plans a brunch with all the miserable couples that populate her life. Each couple is broken up or on the verge of breaking, putting the characters in an emotionally volatile environment that explodes in sexual energy. Without any sort of honest circumstances, sex and profanity are used to create emotional responses. They lose their shock value as they become a consistent crutch, and the extent of Gottfred's relationship insight can be boiled down to "love makes people horrible but sex makes it worth it."
Gottfred perpetuates a number of misogynist female stereotypes—women are psychotically jealous, always think they're fat, desperately trying to get pregnant—and his petty, lascivious, deceitful male characters don't fare any better. As the only female character with a modicum of self-worth, Somer Benson brings some semblance of reality to Autumn, but even she can't escape Gottfred's stereotyped storytelling.