Wonders Never Cease at Provision Theater Company | Theater review
Provision's sickly sweet tale of angels—fictional, metaphorical and possibly literal—suffers from tired tropes and an inattention to detail.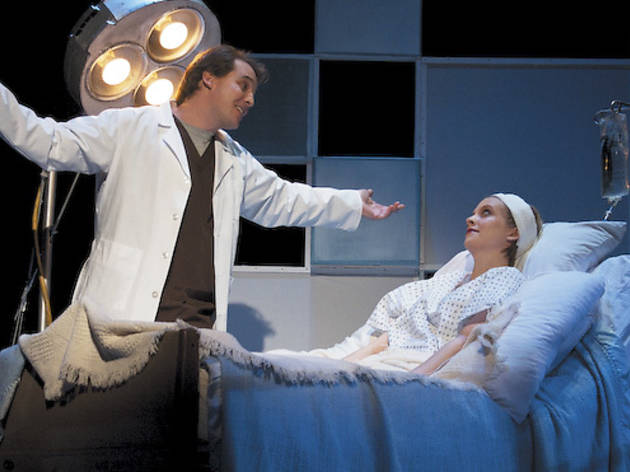 The video prologue to Gregory's saccharine production, an ad for the fictional best-selling book Lattes With God, sets the tone for something far wittier and lighthearted than the play that follows. When a car accident leaves movie star Olivia Hayden (Bittinger) in a coma, her nurse, Kemp (Kitley), conspires with her agent and the publisher of Lattes to manipulate her medication and manufacture a divine experience in hopes that she'll write a best-seller after her recovery. Meanwhile, Kemp's girlfriend, Natalie (Banks), struggles to help her young daughter, Leah (Heffernan), whose claim to actually see angels may indicate a real medical issue.
Gregory's script, based on Downs's 2010 novel, borders on something that might follow a 700 Club broadcast; it's occasionally funny but largely disjointed and superficial, inorganically driven by characters who offer little in which to invest. Lacking clear direction, pacing is slow, tone is inconsistent, and details are sloppy. Perhaps if the overall experience were more engaging, little things like a misspelled book title or a hospital monitor that seems to show Ms. Hayden has flatlined wouldn't be quite so irritating, but these are microcosmic representations of a pervasive lack of attention.
The second act coheres a bit better, but the production almost derails with multiple extensive video interviews between Hayden and "Oprah." Banks finds a nice groove, as does Frederick Williams as hospital janitor Emmett, but usage of the wise old African-American man trope is troubling.