Writers Theatre announces 2014-15 season
Writers cuts down to three plays as it begins construction on its new home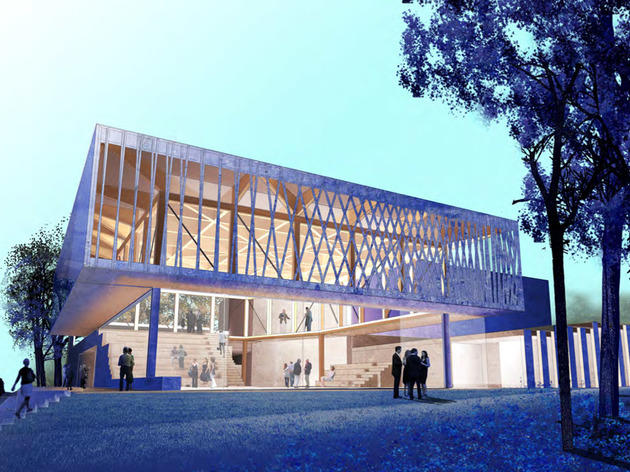 Writers Theatre has announced a truncated three-show season for 2014–15, as it begins construction on its new Studio Gang–designed facility on the site of its current home in Glencoe.
The theater will, as usual, produce two plays in the small theater in the back of Books on Vernon where it began its life 22 years ago. Artistic director Michael Halberstam will stage the Midwest premiere of Isaac's Eye (September 2–December 7), a fanciful comic take on Isaac Newton by the young playwright Lucas Hnath (whose The Christians has made a splash at the Actors Theatre of Louisville's current Humana Festival of New American Plays).
Also in the bookstore, Kimberly Senior will helm a new production of The Diary of Anne Frank (February 24–May 31).
For the third production, William Brown will direct Doubt by John Patrick Shanley, to be performed, appropriately enough, in the library of the Glencoe Union Church (May 5–July 12, 2015).