You Never Can Tell at Remy Bumppo Theatre Company | Theater review
Remy Bumppo serves up a winning revival of Shaw's sparkling comedy.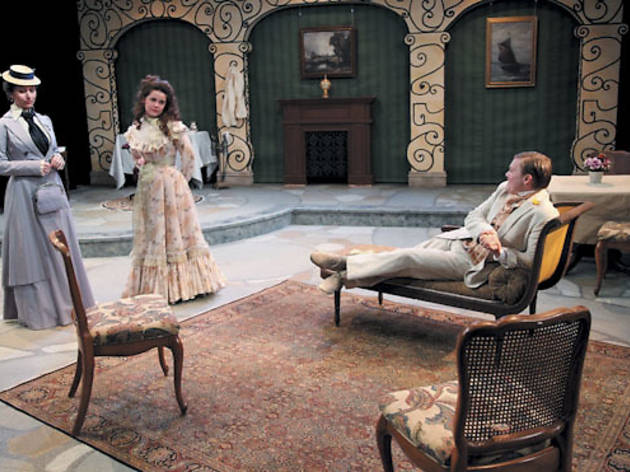 George Bernard Shaw's 1896 answer to The Importance of Being Earnest, a rollicking, genteel, snappy meringue of a play, has few faults. That's more than one can say about its characters, who are silliness incarnate but still navigate a magnificent muddle of identities, parentage, romance and dentistry. There's Mrs. Clandon, single mother of three and author of guides to modern life, though she has catching up to do on human nature. Shaw may have written her as a satire, but Elaine Rivkin plays her with humor and dignity. She needs humor to put up with her two youngest children, symbiotic imps Philip and Dorothy, whose guileless lines pop like Christmas crackers. As Dorothy, C. Jaye Miller has an English Rose complexion and a devilish urge for destruction. Alex Weisman gives Philip's lines a wry flourish that complements his puckish leaps across the stage.
Meanwhile, oldest daughter Gloria (Eliza Stoughton) and "gum architect" Valentine (Greg Matthew Anderson) make eyes across the tea table; Shaw gives them lots of fiery gender philosophy to shout as their hearts inevitably melt. While Doug Hendel's Crampton, the reluctant patriarch, seems gruff to little purpose, Dale Benson, playing the sagest waiter in the British Empire, brings down the house with understated, devastatingly witty timing. In short: They came, they Shaw, they conquered.