Zastrozzi: The Master of Discipline by the DIVISION | Theater review
A new theater company matches George Walker's swashbuckling script in vigor and panache.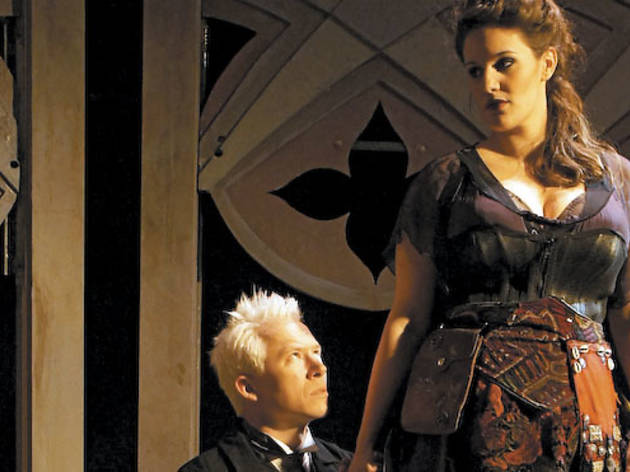 Canadian playwright George Walker loosely based this 1977 play on Zastrozzi: A Romance, an early attempt at fiction by Romantic poet Percy Bysshe Shelley. The title character is a cold-blooded criminal mastermind who has put his pillaging and plundering on hold for the last three years to track down the man who killed his mother. That would be Verezzi, who now fancies himself an artist and Christian visionary. Actually, he's an idiot. He's only managed to elude Zastrozzi thanks to his pragmatic and faithful sidekick, a lapsed priest named Victor. Zastrozzi's henchmen, meanwhile, are Bernardo the thug and Matilda the vamp.
The story combines swashbuckling and speechifying, with alternately lurid and stilted results. We get displays of godless villainy along with debates on revenge and good and evil. Fortunately, Walker doesn't take it all too seriously, adopting a breezily amoral tone that effectively undercuts Shelley's youthful earnestness.
In its debut effort, newly formed troupe the Division easily matches the script in vigor and panache. The pace is brisk, the sword fights (choreographed by Libby Beyreis) are exciting, and the performances are lively and engaging, even during momentum-sapping monologues when characters tell us, at length, stuff we already know. As Zastrozzi, Jason Kingsley puts his bass voice, deadpan comic timing and silver-foxiness to good use. Amid all the activity, he's the production's still yet tightly coiled center—as calm, purposeful and dangerous as a snake.