18 great ideas we should steal from other cities
There's nowhere on Earth we'd rather live, but co-opting these events, venues and innovations from other cities would making living in Chicago even better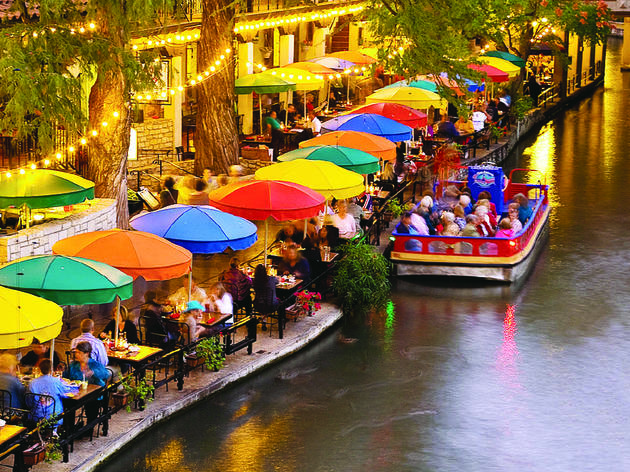 1/18
Photograph: Courtesy of the Paseo del Rio Association
Riverwalk, San Antonio San Antonio's Riverwalk is a little touristy, sure, but it's also lively and vibrant. The space along the water is packed with restaurants and patios overlooking the water, and large tourist boats meander by. We already have a river and a riverwalk, so the hard part is done. Now let's add some exciting bars and restaurants there.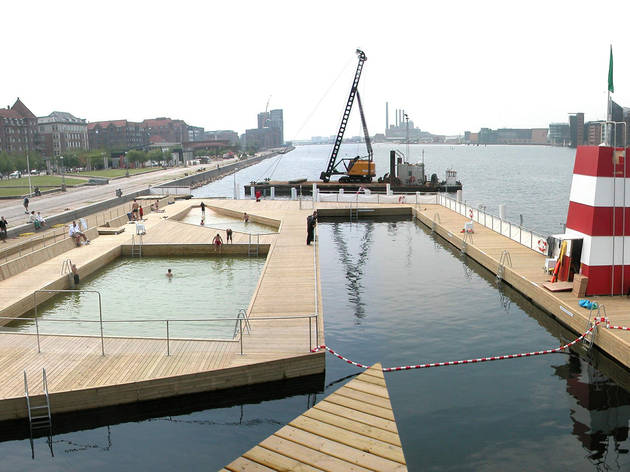 2/18
Photograph: Courtesy JDS Architects
Natural swimming pools, Copenhagen We have no shortage of outdoor pools and no shortage of lakefront. Cities like Sydney and Copenhagen combine the two with natural swimming pools. In Australia, the lane-divided salt-water pools are filled by waves. In Denmark, swimming areas of the harbor are framed off by sunbathing decks and diving platforms.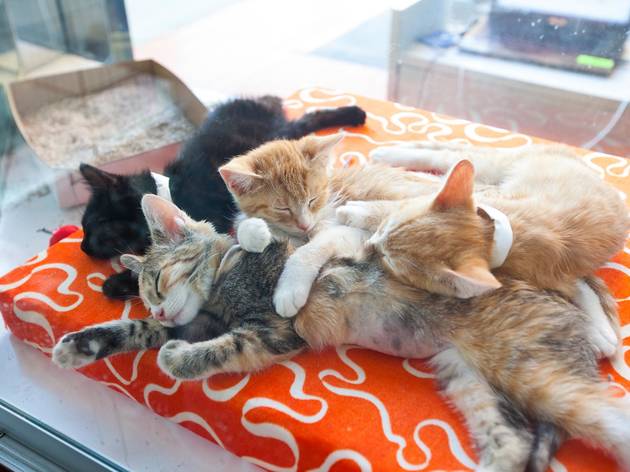 3/18
Photograph: Jakob N. Layman
Cat cafe, L.A. Imagine this: You order coffee, set up your laptop, start typing…and a cat comes to sit on your lap or wants you to pet him. Asia has them, Europe has them, and Canada does, too. There have been cat café pop-ups in New York and Los Angeles this year and kickstarters to permanently open a café/cat hangout. Let's do this, Chicago. For the cats.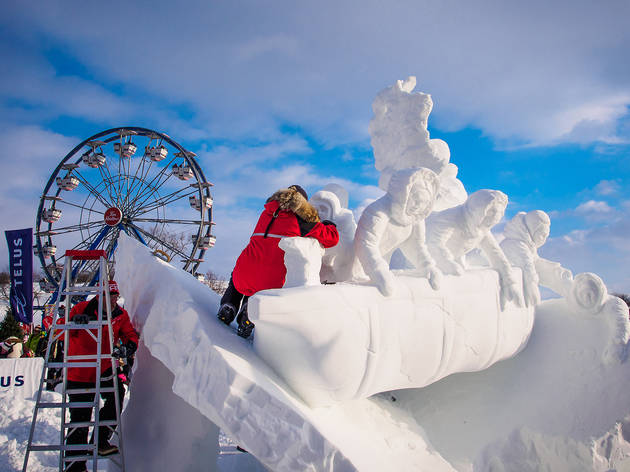 4/18
Photograph: Simon Armstrong
Carnaval de Quebec, Quebec City You think winters in Chicago are cold? Thank your stars you don't live in Quebec City, Canada, which has an average February high of 12 degrees. Or maybe you should you be jealous: Quebec City's Carnaval de Quebec, during the bleak days of January 30 to February 15, 2015, celebrates, nay, revels in, the cold weather with tons of outdoor activities such dogsled races through the center of town, fireworks, outdoor concerts and dance parties, enormous ice and snow sculptures, night parades, and a freakin' toboggan run.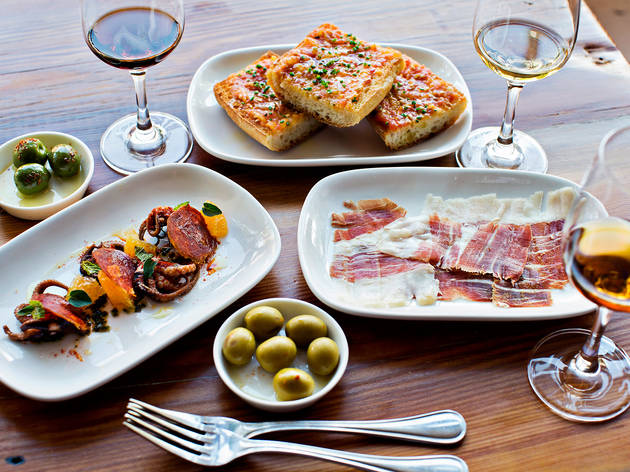 5/18
Photograph: Scott Suchman
Ham and sherry bar, Washington, D.C. A few months ago, we wrote about how popular sherry was becoming around Chicago, and since then we've seen sherry popping up at a lot more places, including the recently opened Salero. But we're still not on par with D.C., which boasts ham and sherry bar Mockingbird Hill. The list of sherries by the glass runs for several pages, plus there are cocktails and, yes, all kinds of cured ham. During the day, it's a serious coffee bar, so there's no reason to ever leave.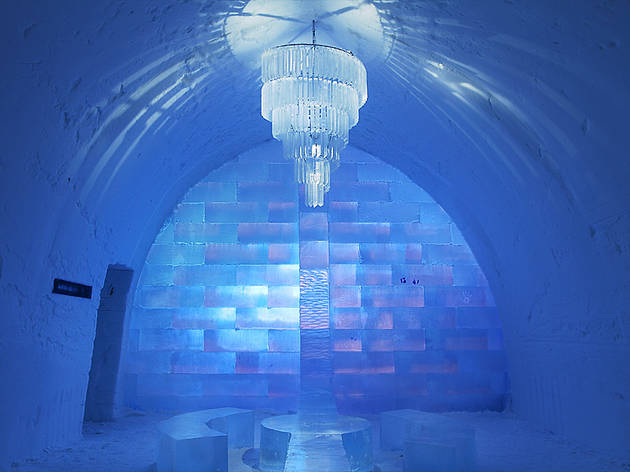 6/18
The Ice Hotel, Sweden Similar to the lemons-out-of-lemonade Carnaval de Quebec in Quebec City, the Ice Hotel in Sweden and Quebec takes advantage of the winter's snow-blasted tundra with its snow-packed guest rooms, bar and restaurant. Couldn't you imagine one of these popping up near the lagoon in Lincoln Park? Photograph: Bundid Niyomtham/ Flickr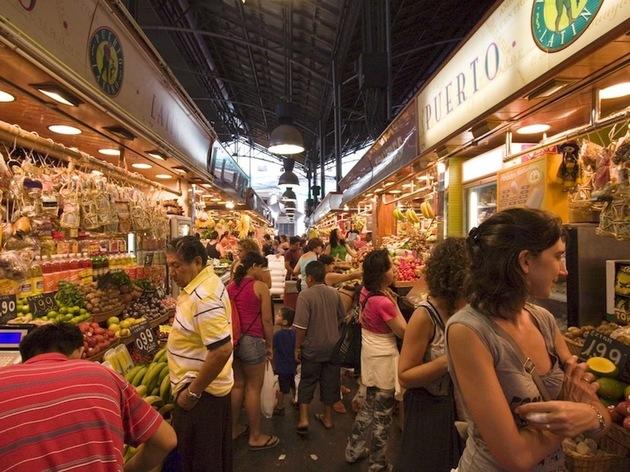 7/18
© Greg Gladman / Time Out
Mercat de la Boqueria, Barcelona This enormous year-round market is where Barcelonans shop for groceries, eat lunch and drink incredible wine. Sort of like our French Market, Whole Foods and Eataly combined, but Spanish, and better. There are aisles and aisles of fresh produce, fish, meat, flowers and counters serving tapas and wine—it's basically paradise. Surely there's some vacant warehouse in the West Loop we could put to good use?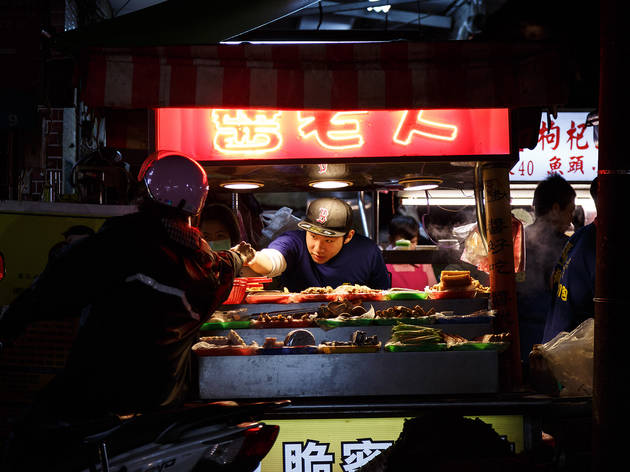 8/18
Night markets, all over Asia When you visit Asia, you'll find night markets—pulsing, energetic marketplaces filled with street vendors serving up snacks. We've visited night markets in Beijing, Taipei (pictured) and Vietnam and ate grilled meats on skewers without knowing what they were, downed scorpions and sipped teas. Argyle does night markets on summer evenings once a week, but let's start something more permanent, for all seasons. Photograph: Michael Vito/Flickr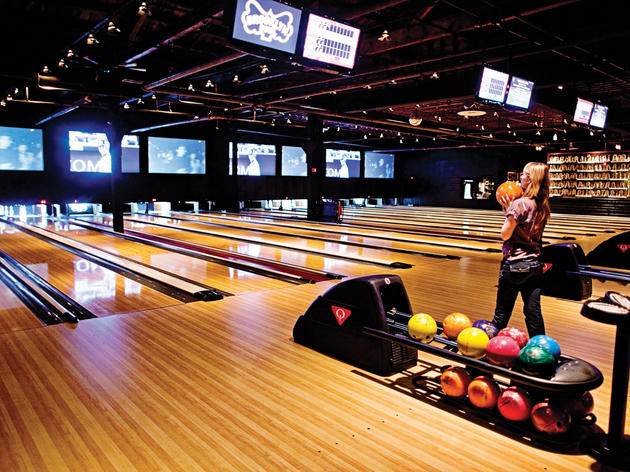 9/18
Brooklyn Bowl, New York and Las Vegas Bowling and live music go together like vodka and Kahlúa (the dude abides). Fireside Bowl still hosts the occasional punk show, but a Chicago outpost of Brooklyn Bowl could make the combination of picking up spares while watching a concert a nightly occurrence.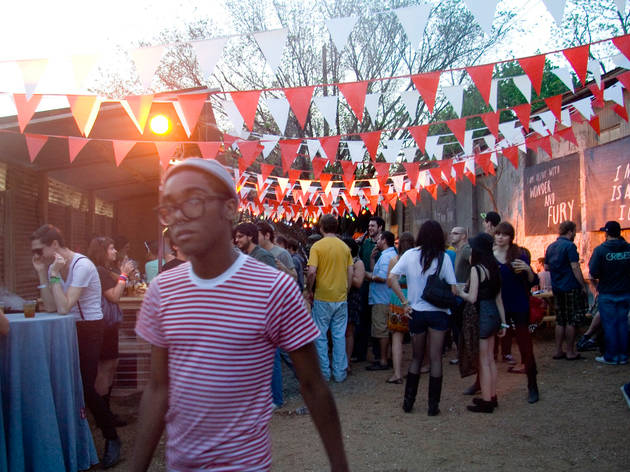 10/18
Photograph: Martha Williams
A citywide music festival like SXSW, Austin It seems like every band makes its way through Chicago, so a citywide festival (like SXSW or New York's CMJ) that invites national acts and showcases the local music scene is a no-brainer. We'll even sacrifice some street festivals to make it happen.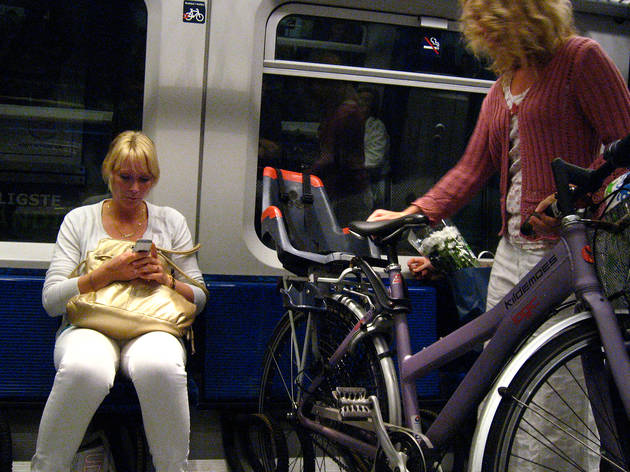 11/18
Trains with bike racks, Copenhagen In Denmark, cycling is a lifestyle, if not a religion. Bikes, and spacious dedicated lanes for riding them, are everywhere. But sometimes your thighs tire, which is why pedallers can push their rides onto trains. Subway seats flip up to reveal two coils that hug your wheel and hold it tight. Much more user-friendly than a CTA bus using your $1,000 Trek as a front bumper. Photograph: Sam Teigen/Flickr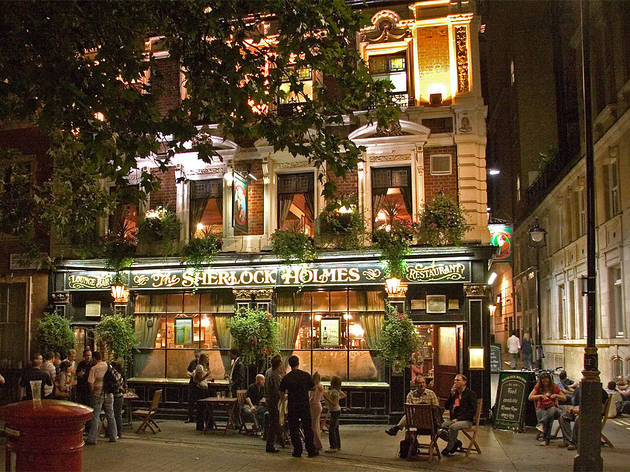 12/18
Drinking on the sidewalks, London Walk around London at 6pm and you'll inevitable crash into a herd of people milling about on the pavement, holding pint glasses of ale, sometimes cordoned off behind retracta-belts. You might wonder, Is this the line to get in? Did the deep fryer catch on fire? Nope! It's just legal to take your drink outside a pub like a responsible adult. People even bring back the glasses! Photograph: Richard Taylor/Flickr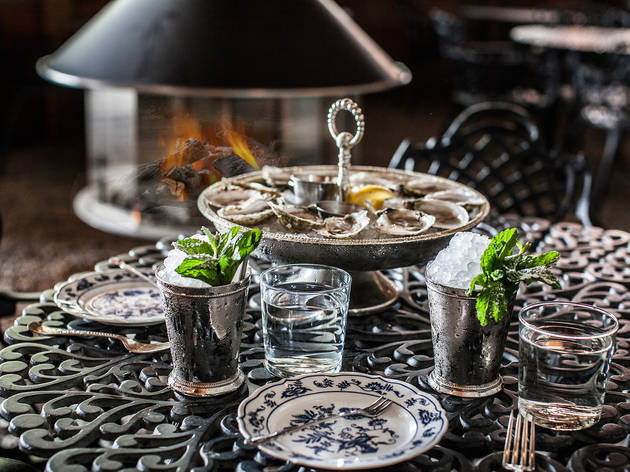 13/18
Photograph: Julie Soefer
Julep bar, Houston Earlier this year, Houston opened Julep, a bar whose menu is filled with variations on mint juleps, including with cognac and sparkling wine, plus other bourbon classics and oysters. While the julep is associated with the South, that doesn't mean we can't open a cool bar that celebrates a particular drink. A Manhattan bar? Negroni bar? Malört bar?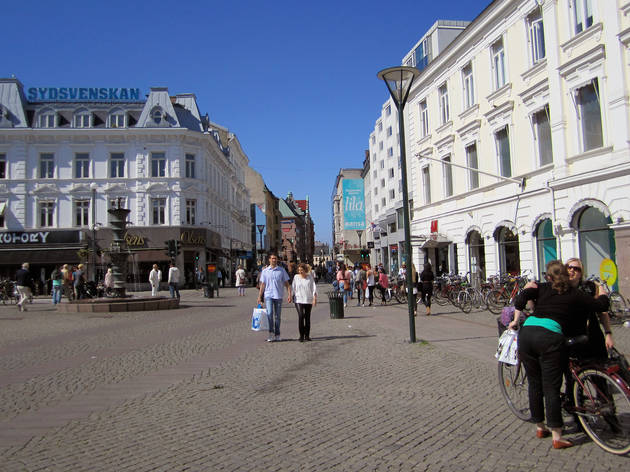 14/18
Pedestrian-only streets, everywhere else outside the U.S. In Europe's densely populated cities, where the cobblestone streets are barely wide enough for a Fiat, the pedestrian rules. All over these cities (and in Asian cities like Shanghai), there are car-less streets lined with shops, bars and restaurants where people casually stroll without having to wait at crosswalks and or inhale car exhaust. They often do have to endure street magicians, though. Photograph: La Citta Vita/Flickr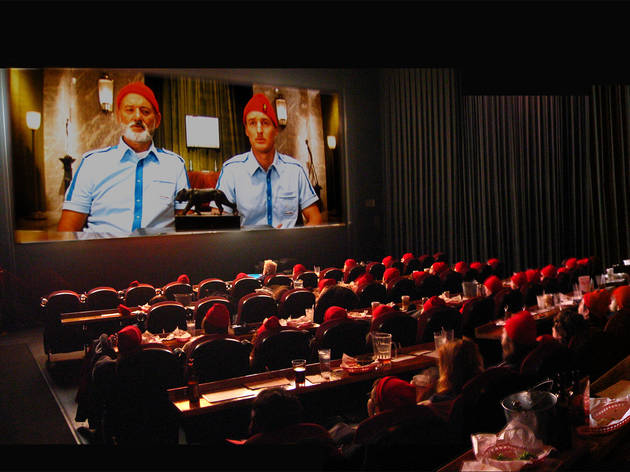 15/18
Photograph: courtesy Alamo Drafthouse
Alamo Drafthouse, Austin A Chicago version of Austin's destination movie house has long been rumored, but sadly it has yet to materialize, despite locations popping up in nearby cities like Kalamazoo and Kansas City. Drafthouse cinemas boast countless features that would make any cinephile drool, including a zero-tolerance policy for in-theater cell phone usage, quote-along screenings of cult-favorite films and distraction-free table service. You'll never want to watch a movie without a bowl of queso and a tequila-spiked chocolate shake again.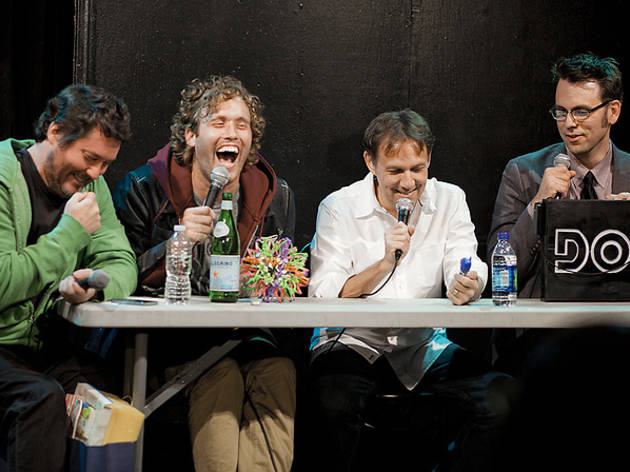 16/18
Photograph: courtesy Liezl Estipona
  Live podcasts, L.A. If you're a podcast fanatic, chances are you've listened to more than a few shows recorded at Los Angeles venues like the NerdMelt Showroom, Largo at the Coronet or the UCB Theatre. Every so often, shows like Doug Loves Movies (pictured) and Harmontown visit Chicago, but given this city's impressive crop of comedic talent, there's no reason we shouldn't have just as many must-listen shows filling our stages, as well as our iPods.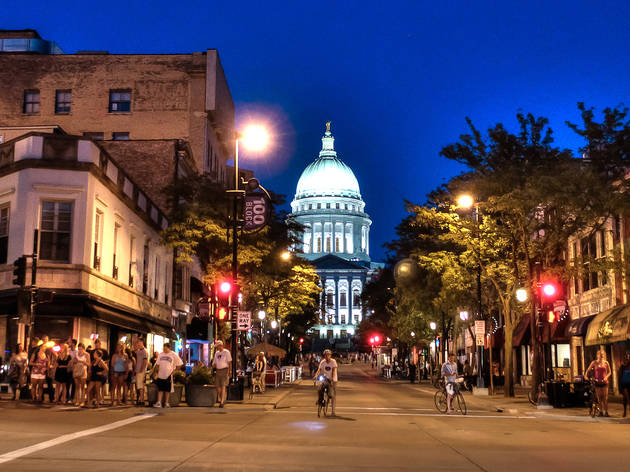 17/18
Dedicated roads for biking, Madison, Wisconsin Even though protected lanes are on the rise, biking in Chicago is still a dangerous proposition. If the city followed Madison's lead and created a small network of dedicated roads for cyclists, we could become a truly bike-friendly metropolis. Photograph: katie wheeler/flickr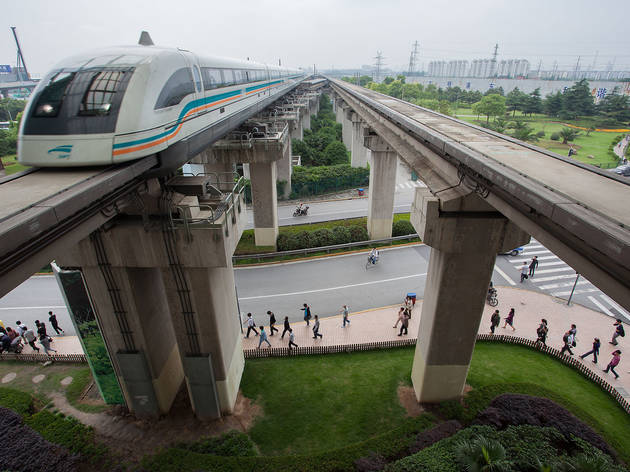 18/18
Maglev Train, Shanghai The Maglev, short for magnetic levitation (oh, that's right—this train levitates), takes passengers from central Shanghai metro station Longyang Road and whisks them to Pudong Airport nearly 19 miles away in 7 minutes, at speeds up to 187 miles per hour. It makes the Blue Line to O'Hare seem about as fast as a horse and buggy. Photograph: Lars Plougmann/ Flickr
You can thank Paris for our Divvy bike-share program. And for the lights strung up along Michigan Avenue in the winter. And for the planters spilling over with flowers on medians and lampposts throughout downtown. Former Mayor Richard M. Daley's many trips to Paris were probably on our dime, but there's no denying we've all benefitted.
But Paris isn't the only city that has great ideas, venues and events we can steal and put in place in Chicago. Here are some things from cities all over the U.S. and the world that we'd love to see in our city.
RECOMMENDED: Your guide to living in Chicago