26 ways to piss off a Chicagoan
By nature, Chicagoans are pretty easy-going. But do or say any of these 26 things, and expect our rage to flow like melted cheese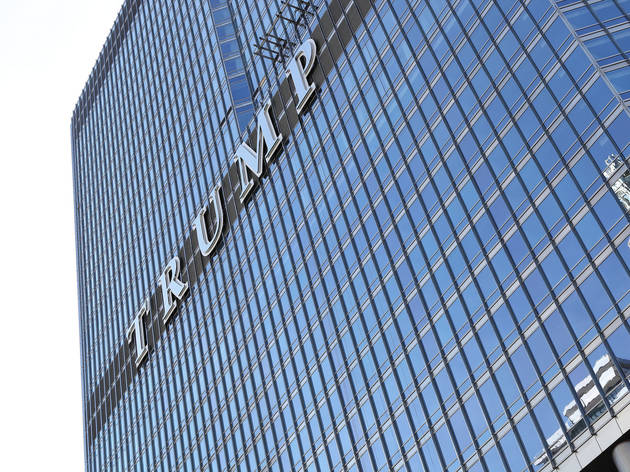 There's a reason the saying "Midwest nice" exists. Chicagoans are generally affable, kind people—especially to out-of-towners. But our kindness has limits. How will you know when you've reached that limit? Oh, you'll know. Just say or do any of the following 26 things and watch that Midwest nice morph into Midwest rage. Which means we'll probably apologize for disagreeing with you.
RECOMMENDED: More on living in Chicago
1. Compare us unfavorably to New York.
2. Compare us unfavorably to Detroit.
3. Treasonously write an article for the New York Times about how much you hate living here (you still suck, Rachel Shteir).
4. Sign away our parking-meter revenue until our great-grandchildren are our age.
5. Say you're from Chicago when you're actually from the suburbs.
6. Only be able to come up with Al Capone and Michael Jordan as famous Chicagoans.
7. Only laud our hot dogs, steakhouses and pizza.
8. Call it Chitown or Chiraq.
9. Call us an Illinoisan.
10. Say you couldn't live here because of the weather. Especially if you're from Boston or NYC. It's truly not that much colder here.
11. Move away from here as soon as you get the slightest whiff of success.
12. Move away but still call yourself a Chicagoan.
13. Put your name on the side of a skyscraper.
14. Be any of these 19 people on the CTA.
15. Remind us that Billy Corgan is the last great rock musician to come out of the city in 20 years.
16. Make fun of the neighborhood we live in.
17. Call us "flyover country."
18. Assume we only wear North Face puffy coats and jeans.
19. Put a street fest on our street.
20. Stage sitcoms in Chicago that clearly are not filmed in Chicago.
21. Make us switch to Ventra and then ruin everything.
22. Try to build a high rise in our neighborhood.
23. Put "Da" in front of every stupid thing, still, even though the reference is now old enough to rent a car.
24. Assume everyone is running around shooting each other all the time.
25. Pretend like our beaches aren't real because they're on the lake instead of the ocean.
26. Say we're called the Windy City because it's windy here.