5 steps to getting a gun in Chicago
A guide to Chicago's gun ordinance.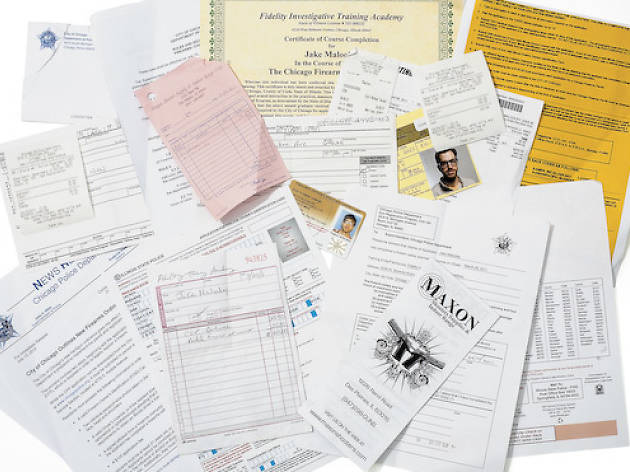 1. Send for a Firearm Owners Identification Card.
You can't get into a bar without ID and you can't get a gun without an Illinois State Police–issued FOID. Fill out the application and tape on a head shot that doesn't make you look like a maniac.
Cost $10
Wait time Up to 30 days
2. Complete a firearms safety course.
State-certified instructors (most gun ranges offer the class) teach the basics, from the safest direction to point a gun (yes, there is one) to proper aim.
Cost $125–$135 (includes course, gun rental and ammunition)
Wait time Four hours of class; one hour at a range
3. Apply for a Chicago Firearms Permit.
Along with the signed affidavit from the firearms instructor, submit the yellow CFP application (available at chicagopolice.org) at the police records division, 4770 South Kedzie Avenue. Afterward, grab some Crazy Bread from the Little Caesars in the same strip mall.
Cost $100
Wait time Up to 30 days
4. Purchase a gun.
Once the CFP arrives, it's time to go shop-ping! Gun sales are banned in the city, so a trip to the 'burbs is necessary.
Cost $300–$400 for used guns; $5 background check
Wait time 72 hours
5. Register the firearm.
Very important: A new gun must be registered within five business days of purchase. Miss that deadline and your brand-new firearm is deemed unregisterable. Fill out the form (available at chicagopolice.org) with details like serial number, barrel length and when you carried it into the city, and file it at the 4770 South Kedzie Avenue building (but leave the gun at home, Yosemite Sam). You can't travel with the gun until you receive the registration, but you can keep it in your home.
Cost $15
Wait time Up to 30 days for the registration to turn up in your mailbox.