A night at Rivers Casino
We see how far $100 can get us at the new casino in Des Plaines.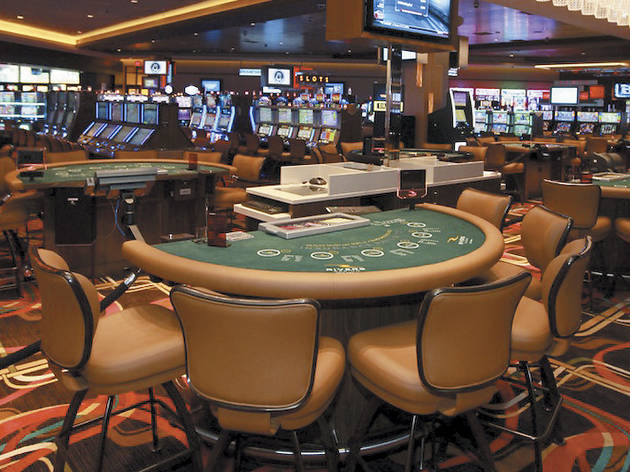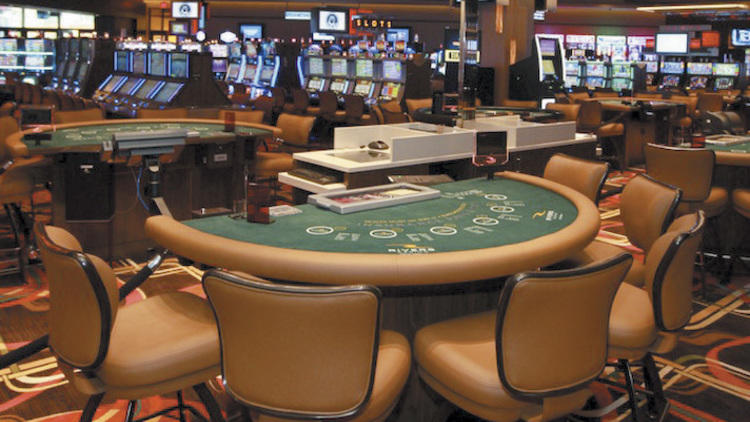 1/7
Photograph: Barry Brecheisen
Gaming floor at Rivers Casino Des Plaines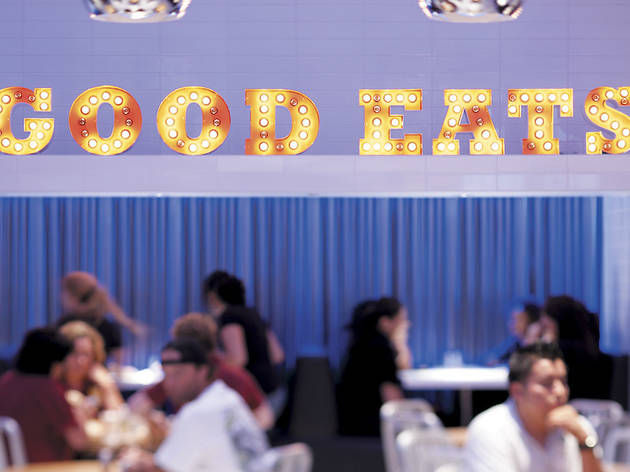 2/7
Photograph: Courtesy of Rivers Casino
FLIPT at Rivers Casino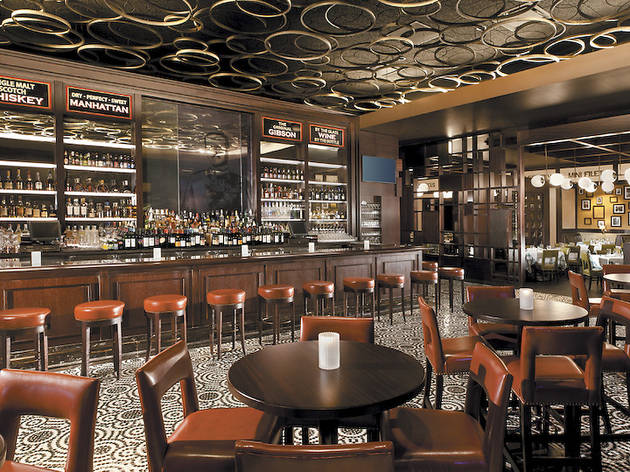 3/7
Photograph: Courtesy of Rivers Casino
Hugo's Frog Bar & Chop House at Rivers Casino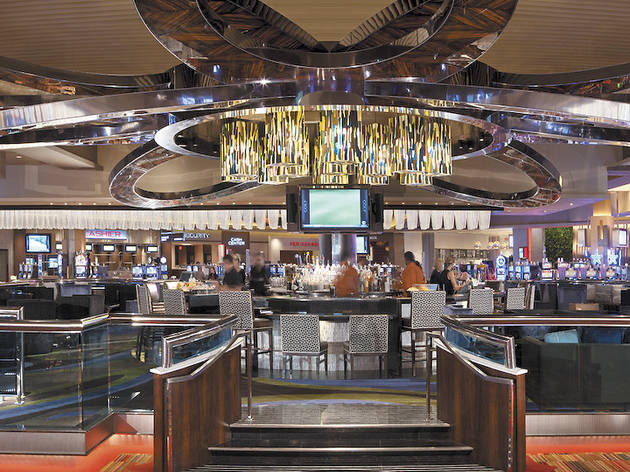 4/7
Photograph: Courtesy of Rivers Casino
Lotus Bar at Rivers Casino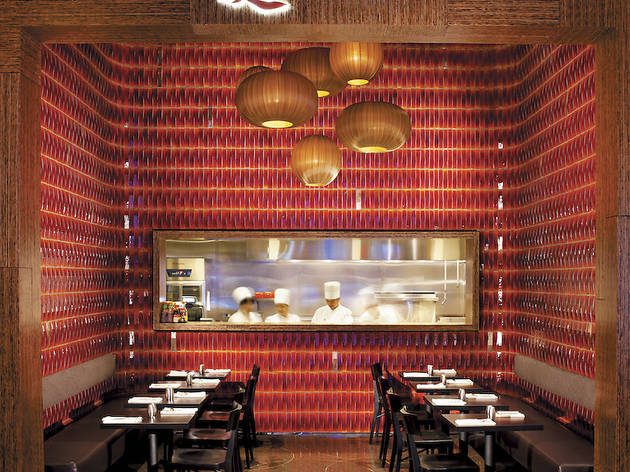 5/7
Photograph: Courtesy of Rivers Casino
Mian at Rivers Casino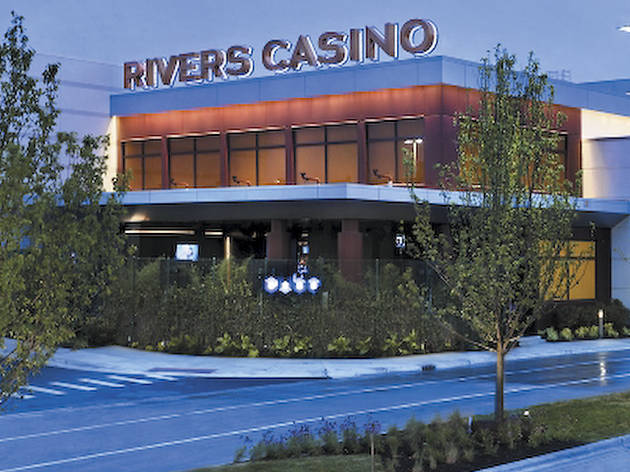 6/7
Photograph: Courtesy of Rivers Casino
Rivers Casino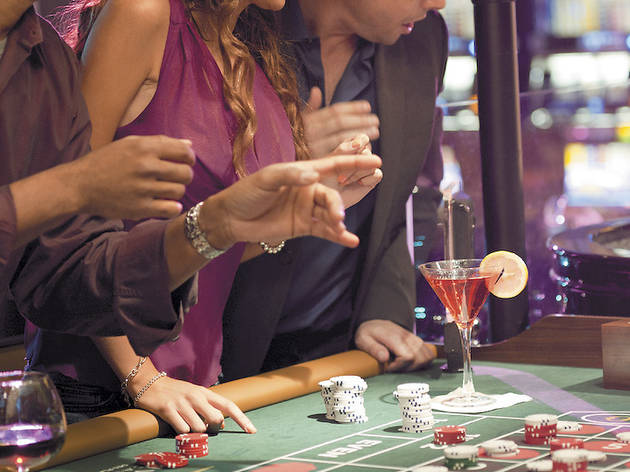 7/7
Photograph: Courtesy of Rivers Casino
Rivers Casino
Rivers Casino doesn't need your money.
Or at least it didn't the day after its July 17 opening party, when the new gambling mecca just east of O'Hare Airport (3000 S River Road, Des Plaines, 888-307-0777, playrivers.com) was so crowded officials asked people to delay visiting.
Things have calmed down since then. A bit. Though Rivers probably still doesn't need my business, you'll be hard-pressed to find a nicer spot to gamble in Illinois. That's why I decided to determine the best way to drop $100 during an evening there.
If you want to ensure a payoff, come hungry and spend most of your Franklin on food. A small, elegant iteration of Gold Coast mainstay Hugo's Frog Bar (here, basically a scaled-down Gibsons) delivers high-end steaks and seafood, ranging up to an $86 surf-and-turf with Australian rock lobster tail. You can save cash by heading next door to the Canopy Buffet (lunch $19–$21; dinner $26), which reminds me of the gold-standard buffet at the Aria in Vegas in presentation (modern, upscale), variety (especially the seafood and desserts) and execution (mmm, rare prime rib). When I share the comparison with executive chef William McIlroy, he beams. He came to Rivers from MGM Detroit, but took a buffet research trip to Vegas that included stops at Aria and Wynn.
Except for Hugo's, all of the restaurants here are served primarily by the kitchen behind the buffet, and other than the pasta, all of the food is made in-house daily, down to the hand-cut fries at FLIPT, the gourmet burger joint next door. But I end up at Mian, the 16-seat noodle bar one storefront over, where I drop $19 on a giant bowl with chopped duck and a bottle of Tsingtao.
Before hitting the tables, I check out the Rivers bar scene. Craft cocktails are available at central piano bar Lotus for $11. Each has at least one offbeat ingredient—organic apricot jam, Italian maraschino cherries or a splash of Mexican Coke—but the friendly bartenders are crushed serving beer and wine to the gaming throngs and have trouble tracking down the speciality fixings. Rivers should consider moving this service to a side lounge, but even amid the bustle, the Bulleit Rye Manhattan with those cherries, so rich they taste like chocolate, is worth the wait.
After draining my glass, I head to Cube, a lounge that often features live entertainment, and check out one of the two spacious covered patios perfect for alfresco fun with friends. It'll be especially nice this fall when the fireplace dividing the seating areas gets fired up.
Speaking of which, I've got about $60 still burning a hole in my pocket and I'm ready to play. On my way to the table games, I get sucked into the slots area by the new machine based on the old Airplane! movies. It's one of those slots with multiple ways to win and a bonus game, and I have no clue how many Leslie Nielsens and Otto the autopilots I need to line up to score big, but the 20 bucks is fun while it lasts.
Down to $40, I find a seat at a table and try a variant of Texas Hold'Em poker in which everyone plays heads-up against the dealer and you risk a minimum of $5 per hand (the blackjack tables here run at least $15, and there's no poker room, sadly). I quickly lose my stake, but I feel as if I'm getting the hang of this game. As I so often do when I make a casino run, I reach for my wallet again.
I end up breaking my vow and investing $200 in chips, but my patient play pays off and I walk out a few hours later $200 ahead, more than covering my food and drink purchases. I'm glad Rivers didn't need my money this visit, although I suspect it'll end up hanging onto some of it next time.