Apple orchards
Pick your own apples at these nearby orchards.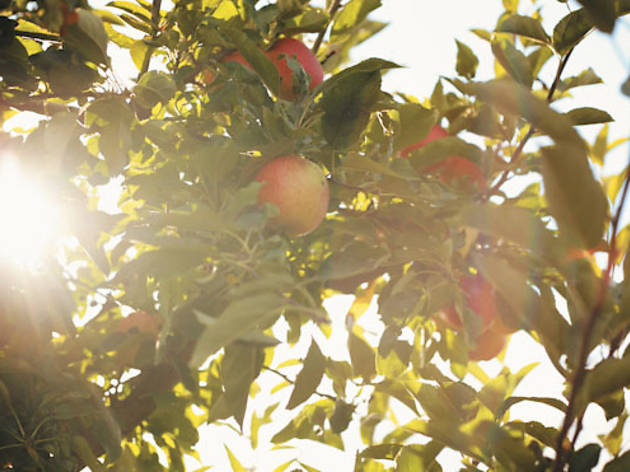 Northwest-All Seasons Apple Orchard
General admission to the 11,000-tree orchard nets you three pounds of once-forbidden fruit and wagon rides. Opt for combo ticket ($18) to experience the petting zoos, pumpkin patches, a 12-acre corn maze, pig races and a produce shooting gallery. Take playing with your food to another level with apple, corn and pumpkin cannons as you test your crop-launching accuracy. 14510 Rte 176, Woodstock (815-338-5637). 10am–5pm, quarter peck (3 pounds) $10.
North-Heinz Orchard
Heinz is a no-nonsense pick-your-own orchard. It doesn't boast 57 varieties, but has up to a dozen kinds of the pomaceous produce. While the small family-run business doesn't offer other amusements, it's the closest orchard to the city. 1050 Crest Rd, Green Oaks (847-770-3449). Fri–Sat, 10am–4pm, half-peck (six pounds) $8, full peck (12 pounds) $15.
West-Kuipers Family Farm
Your prepicking journey to the orchard is by hayride. Good wholesome fun continues as you fill bushels with more than 20 varieties of apples. Afterward, if you're too tired to make your own apple treats, take the shortcut by buying prepared pies, caramel apples and cider doughnuts at the orchard's general store. 1N318 Watson Rd, Maple Park (815-827-5200). Sat, 9am–6pm; Sun, 10am–6pm; quarter peck $10.