April's wild and crazy Chicago news stories
A PCP-fueled ambulance joyride and phone-robbing twins? You can't make this stuff up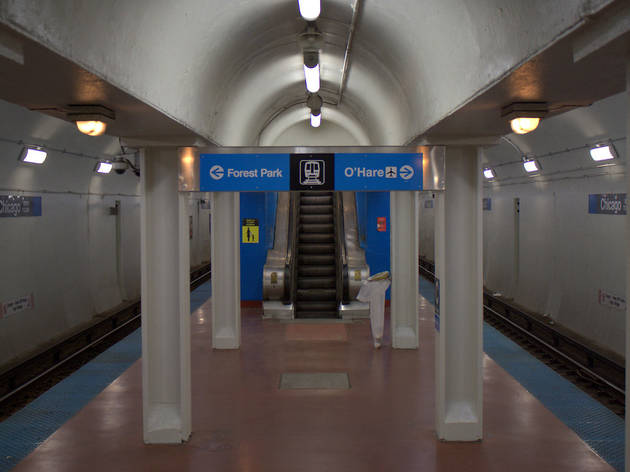 1/10
April 2 - Man jumps onto Blue Line tracks to save a woman from an oncoming train Blue Line riders saw a hero in action on April 2, when off-duty TSA worker Eddie Palacios jumped onto the tracks at the Chicago station to stop an approaching train after he noticed that a woman had fallen onto the tracks. The train stopped short of the platform and onlookers managed to pull the unnamed woman to safety before she fled the scene. A DNAinfo reporter captured the incident on video and Mayor Emanuel dubbed Palacios a "true public citizen."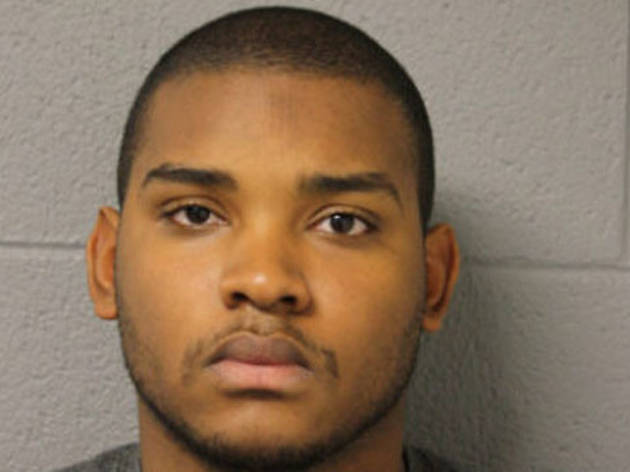 2/10
Photograph: Chicago Police Department
April 4 - Man posing as a U.S. Marshal arrested at high school Brandon Salvatore, 22, of Richton Park was charged with two felonies after he entered Julian High School in Washington Heights armed with a gun and a bulletproof vest, claiming to be a U.S. Marshal. His attire was convincing, but Salvatore was unable to produce the proper credentials and was arrested at the scene for false impersonation of a federal employee.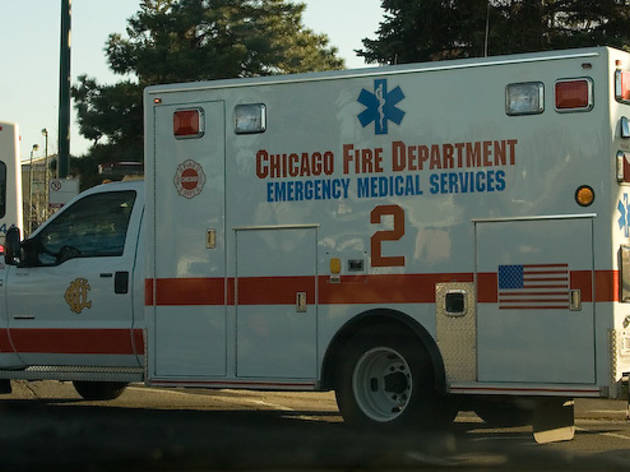 3/10
Photograph: Kelly Martin
April 6 - Ambulance stolen outside of Chicago hospital found near Lyons Burger King On Sunday, April 6, someone stepped into a private ambulance parked outside of John H. Stroger, Jr. Hospital and drove away in it. The joyride ended in a Burger King parking lot in Lyons, where police found the missing ambulance with Brian Ollie, 53, in the back. According to MySuburbanLife.com, Ollie told police Lyons police that he was high on PCP and couldn't recall how he got in the ambulance. When Ollie was placed in a holding cell at the Lyons Police Department, he damaged a fire sprinkler and flooded the cell. Talk about a Whopper of a crime spree.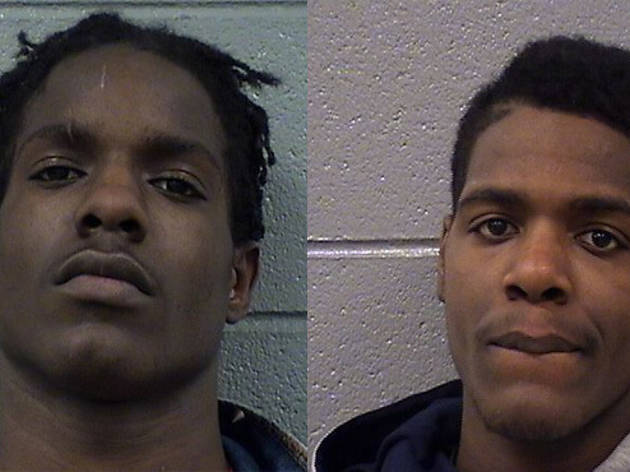 4/10
Photograph: Chicago Police Deapartment
April 6 - Chicago's phone-robbing twins When John Bily had his phone stolen by Quaron Guyton on the LaSalle/Van Buren Brown Line platform, two onlookers rushed to help him. One of those "good Samaritans" was Alvin Guyton, the twin brother of the man who stole Bily's phone. When police arrived, they found that Alvin had pocketed the stolen phone during a premeditated scuffle with Quaron. DNAinfo reported that the 18-year-old twins were both arrested and charged with robbery.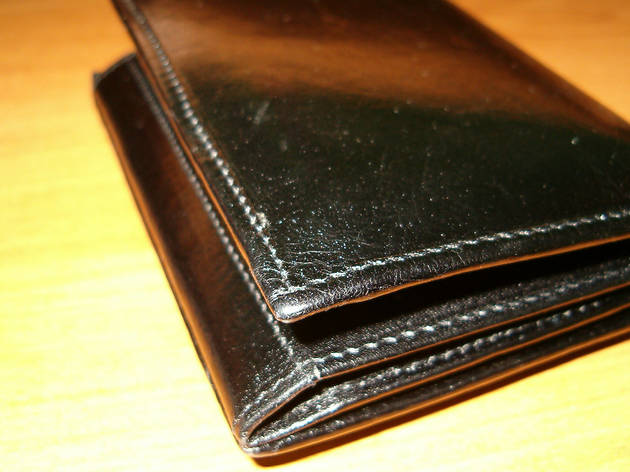 5/10
April 7 - Thief leaves his wallet in car during robbery attempt  According to DNAinfo, Quentin Jackson, 30, of Englewood ordered Chinese food on April 4, but only provided $1 to pay for his order when the delivery man pulled up. When the delivery man refused to give Jackson the food, Jackson pulled out a knife and began fighting with the man. The delivery man managed to escape and discovered Jackson's wallet in his car before going to the police. When Jackson reported his wallet stolen the next day, he was charged with attempted robbery.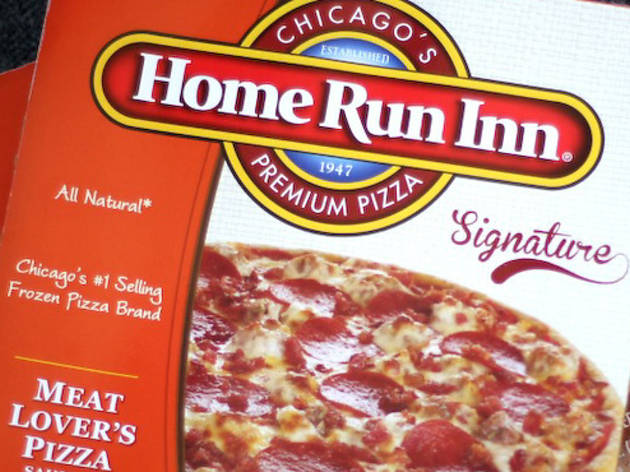 6/10
April 8 - Home Run Inn accidentally serves booze to kids at birthday party Police and ambulances were called to a Home Run Inn restaurant in Little Village on April 8 after a waitress accidentally served an alcoholic to children at a birthday party. The waitress claimed that she was new to the job and mistook an alcoholic drink for fruit punch. The Tribune reported that thirteen kids were transported to area hospitals, but all were released with a clean bill of health. Police did not press charges against the restaurant or the waitress.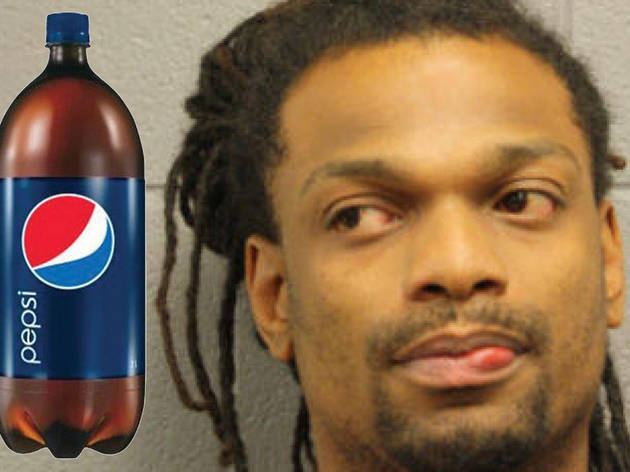 7/10
Photograph: Chicago Police Department
April 12 - Man pulls submachine gun on a clerk because of 22-cent soda tax Nahshon Shelton, 36, was so furious about a 22-cent tax on his $1.79 two-liter of Pepsi that he pulled out a loaded .22-caliber submachine gun in a Garfiled Park convenience store and threatened to kill everyone in the store. When police arrived on the scene, Shelton allegedly told them, "[This] is my neighborhood; I'm tax exempt!" Thankfully, nobody was hurt and the entire incident was caught on tape by the store's video surveillance system. The Sun-Times reported that Shelton was charged with aggravated assault and unlawful use of a weapon by a felon.
8/10
April 14 - Naperville police car gets stuck on decorative boulder in Taco Bell parking lot A Naperville police officer got a little too excited about his Doritos Locos Taco when he attempted to pull out of a Taco Bell parking lot and lodged his car atop a decorative boulder. Sgt. Bill Davis, the department's public information officer, told Fox 32 News that the officer behind the wheel "was attempting to turn around in the lot to check on a vehicle when he over-steered, and drove over the curb and the rock."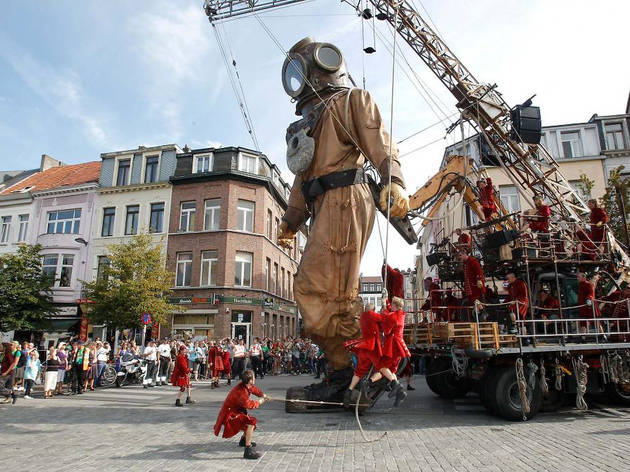 9/10
Photograph courtesy of Royal de Luxe
April 18 - Chicago aims to boost tourism with giant street puppets Chicago has come up with an intriguing way of boosting tourism: giant puppets. The Chicago Tribune reported that the Department of Cultural Affairs and Special Events is negotiating a multimillion-dollar deal with French theater company Royal de Luxe that would bring its 50-feet-tall puppets to the city's streets in the summer of 2016. The company stages intricate performances with multiple puppets, acting out stories throughout the city over the course of several days. We're not sure if we should be excited or creeped out.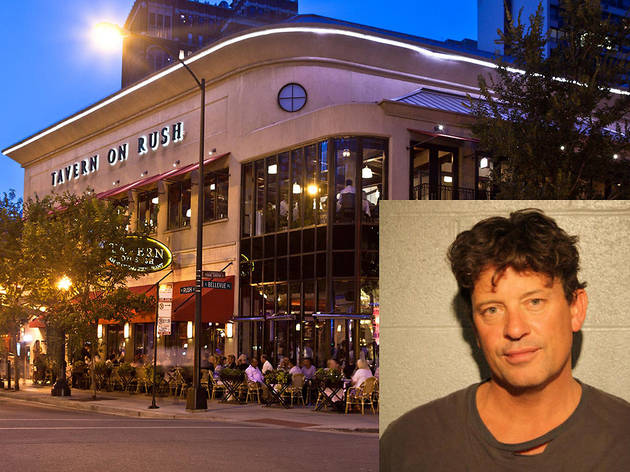 10/10
Photograph: Chicago Police Department
April 22 - Judge tells lawyer to avoid the Viagra Triangle A judge has ordered Chicago bankruptcy attorney Robert Semrad Jr. to "stay away from the Triangle," after he got drunk and refused to pay his tab at the Tavern on Rush. DNAinfo reported that an obviously intoxicated Semrad, 46, racked up a $949.15 bill and made several obscene remarks when a manager asked him to pay and leave. When police were called to the scene, Semrad allegedly pushed an officer before he was tackled and handcuffed. The lawyer is being charged with felony theft, misdemeanor battery and resisting an officer. He'll also need to find a new douchey bar to drink at.
April in Chicago may have been a disappointing to those who were expecting warm spring weather, but at least we had some crazy news stories to distract us from the 30-degree temperatures and intermittent snow. We dug through Chicago's weirdest headlines and assembled the 10 wildest stories that captured our attention over the past month. Rest assured, truth is still much stranger than fiction.
RECOMMENDED: 2013's craziest Chicago news stories