Archer Live! | Preview
As the Danger Zone comes to Chicago, we get the scoop on the Archer stars' favorite moments.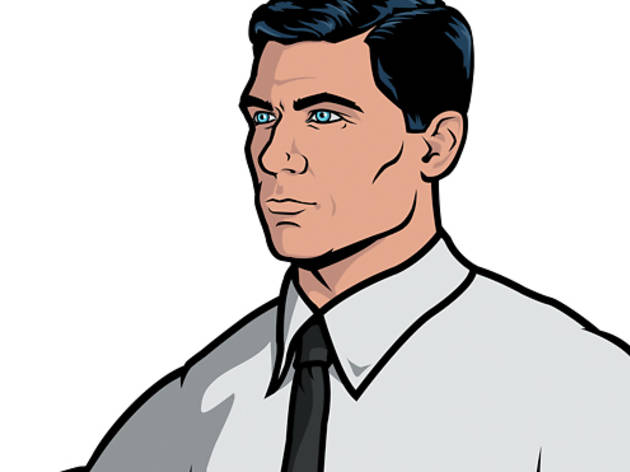 1/7
ARCHER: "Sterling Archer" as voiced by H. Jon Benjamin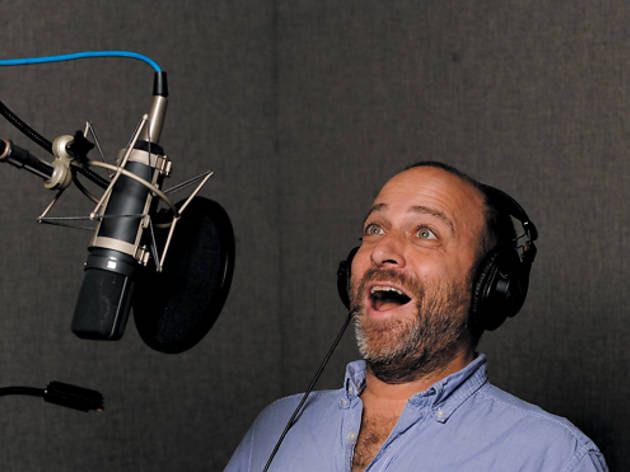 2/7
ARCHER: H. Jon Benjamin in ARCHER airing on FX. CR: Frank Micelotta / FX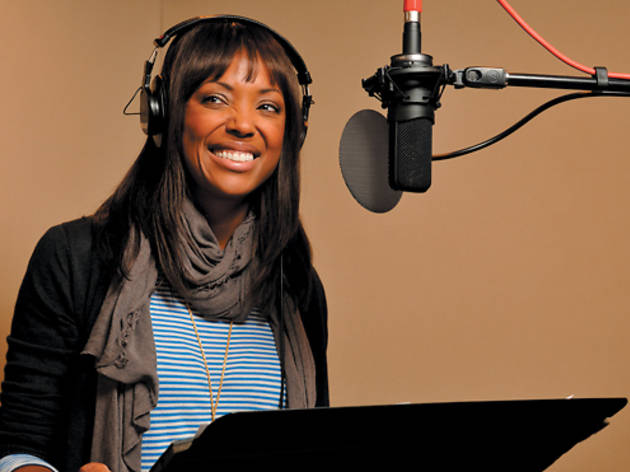 3/7
Ben Mark Holzberg
ARCHER: Aisha Tyler in ARCHER airing on FX. CR: Ben Mark Holzberg / FX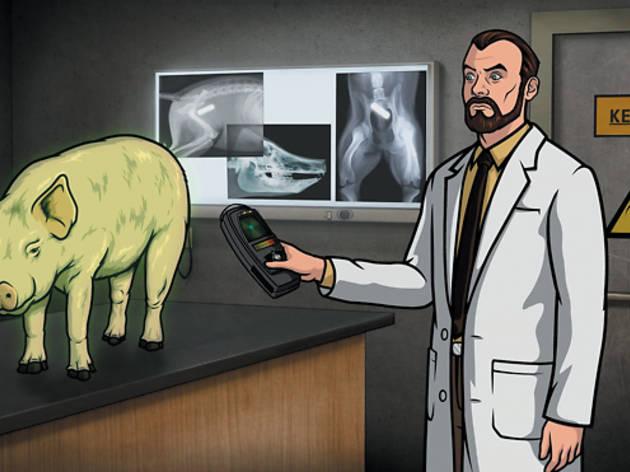 4/7
ARCHER: Episode 9, Season 4 The Honeymooners (airing March 14, 10:00 pm e/p). Archer and Lana pose as newlyweds to stop a sale of enriched uranium. Pictured: Dr. Krieger (voice of Lucky Yates). FX Network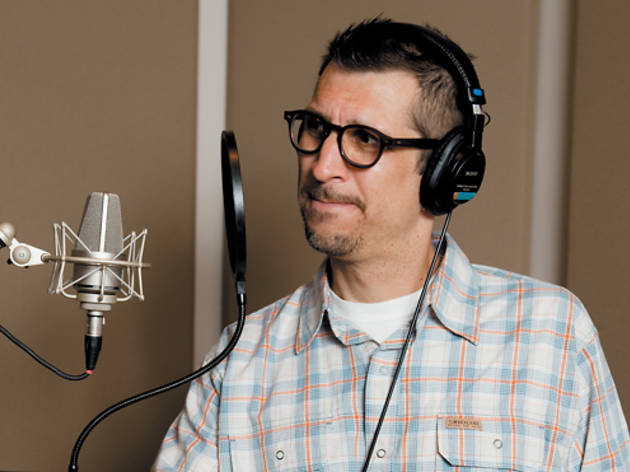 5/7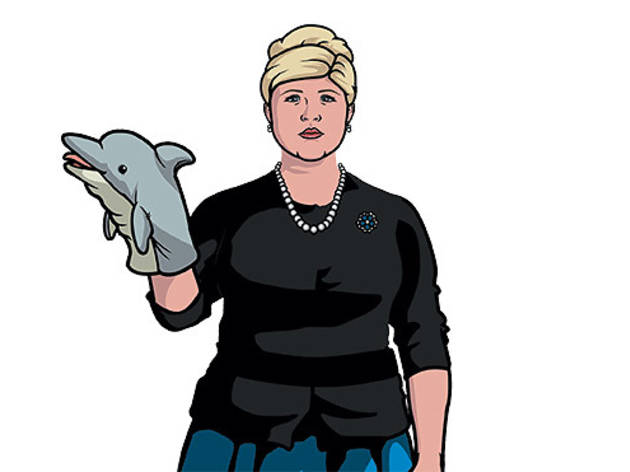 6/7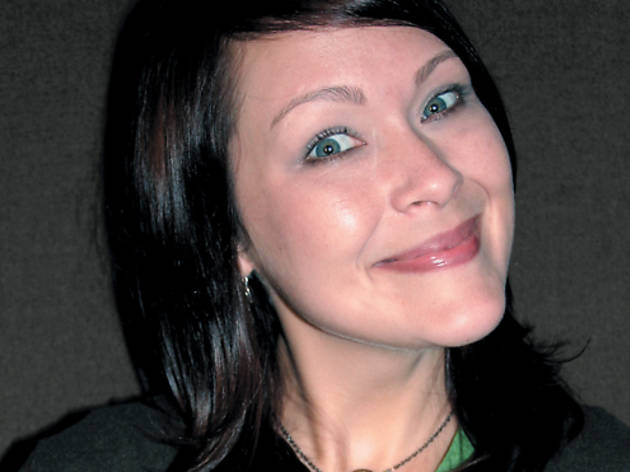 7/7
ARCHER: Amber Nash in ARCHER airing on FX. CR: FX
FX's animated spy spoof Archer has been on the air since 2009, but it's hit its stride in the past two seasons. With increasingly outlandish scenarios (missions in space, a MasterChef send-up) and impressive guest stars (Burt Reynolds, Anthony Bourdain and Bryan Cranston), this irreverent, pop-culture-stuffed and beautifully animated show has become the subject of both highbrow inquiry (a feature in Harper's) and obsessive fanboy-dom.
On Thursday 4, the cast of improv veterans stops at the Chicago Theatre for the Archer Live! tour, featuring live readings of classic Archer moments, previews of yet-to-be-aired scenes, a T-shirt cannon, and Kenny Loggins's "Danger Zone," the series' unofficial anthem. Four Archer stars slated to appear in Chicago spoke with us about classic scenes, weird lines and surreal fan interactions.
Sterling Archer The egotistical, prurient, highly skilled and Burt Reynolds–loving protagonist
Voiced by H. Jon Benjamin
Memorable moment "When Archer receives word that he has [breast cancer]. Not that I love cancer. [But] it was semi-touching, the fact that Archer was hit with a real-life crisis."
Favorite guest star "Peter Serafinowicz. Because he's British."
Lana Kane The no-nonsense, secretly insecure superagent
Voiced by Aisha Tyler
Memorable moment "The episode where Lana's supposed to be infiltrating this spy ring and just ends up vacationing on a rich guy's yacht."
Craziest fan interaction "Someone came to Comic-Con a few years ago, eight months pregnant, and said she was going to name her baby Sterling Archer. She sent us a picture afterward."
Doctor Krieger The creepy, amoral research scientist
Voiced by Lucky Yates
Memorable moment "When Krieger gets to be a hero. This year he made Ray [a paralyzed agent] bionic, which was all his idea."
Favorite guest star Anthony Bourdain. "He's so charming and cool. To find out that he's a huge fan of the show and was really excited to do it…just the regular cast are such huge stars in my mind."
Reaction to a notable story line "Uh-oh, it looks like Krieger had sex with a pig."
Pam Poovey The sexually adventurous, shameless HR rep
Voiced by Amber Nash
Memorable moment "Where Pam is a drift-car driver."
Most common backhanded compliment from fans "You're not as fat as Pam!"
Most scandalous line "I'm going to go home and masturbate until my fingers bleed."
On Friday 5, Archer Live! plays the Chicago Theatre, 175 N State St (800-745-3000, ticketmaster.com). 8pm; $36.50–$46.50.