Avoid the CTA O'Hare surcharge
How to beat the Blue Line fare increase from the airport.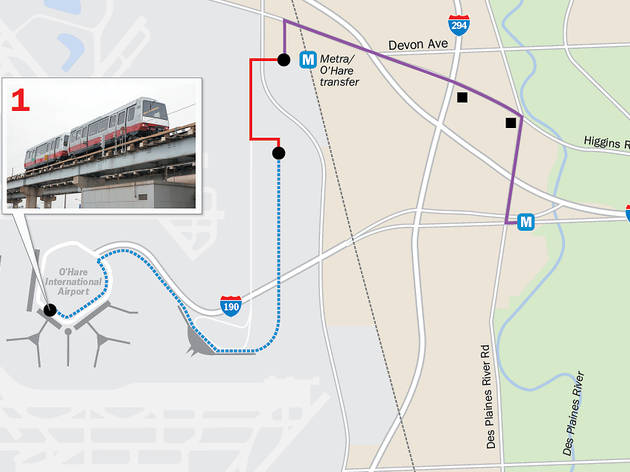 1/6
1. Ride O'Hare's Airport Transit System to the northern terminus, Lot E. Tourists onboard ooh and aah, mistaking the Disney-like tram for the El.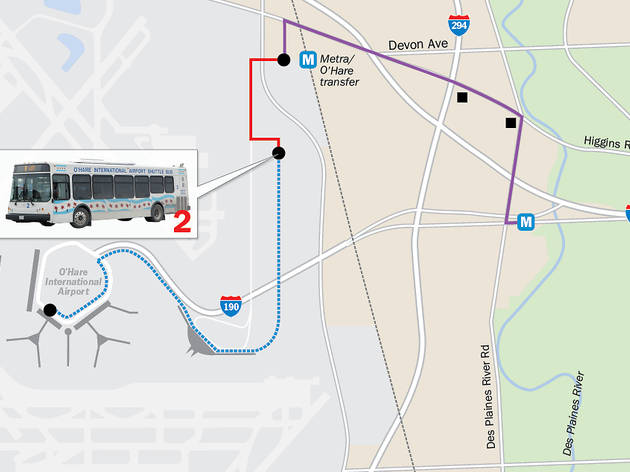 2/6
2. Jump on a shuttle bus to Lot F. In the "Cell Phone Lot"—at nearly three miles from the main terminal complex, O'Hare's most remote zone—drivers eye a board flickering with scheduled arrivals.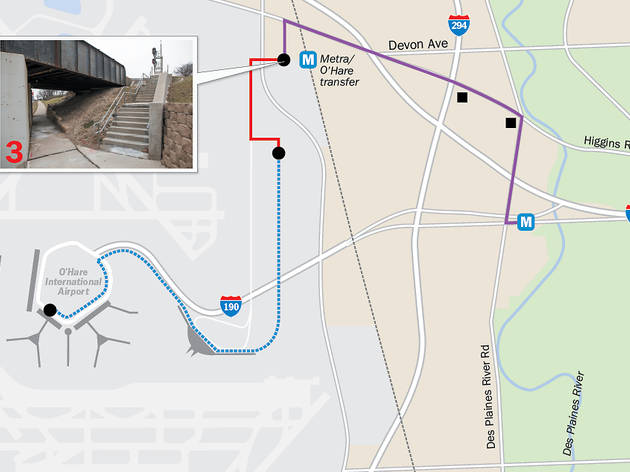 3/6
3. Hoof it north a few hundred yards behind the Holiday Inn. O'Hare ends, Rosemont begins, and obscure taxi companies (Elite? Horizon?) are as common as the planes whooshing overhead. A stairway leads to Higgins Road. Take the busy street one mile southeast.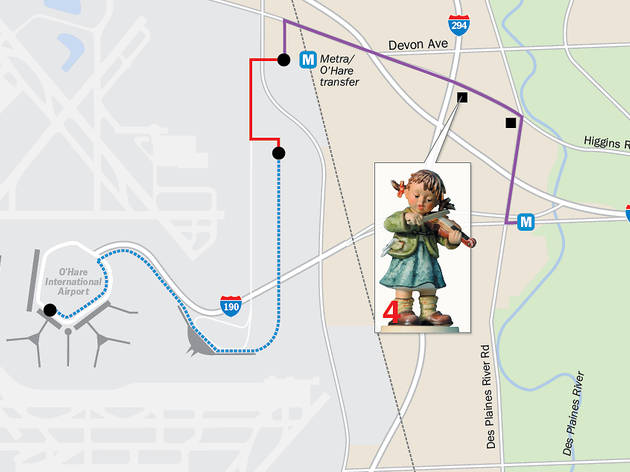 4/6
4. Try to resist the Museum of Hummels, an exhibition of creepy-cute figurines nestled in a strip mall.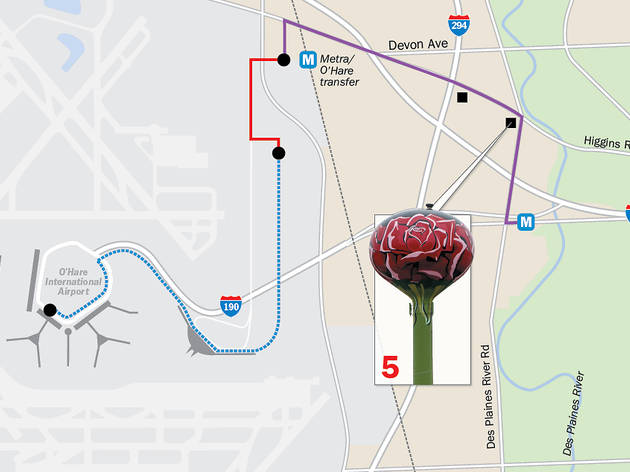 5/6
5. Hang a right onto River Road at Rosemont's iconic rosebud water tower. (The nearby Westin O'Hare offers an easier O'Hare fare end around, if you have no qualms about posing as a hotel guest: complimentary shuttle service from the airport parking garage to the hotel.)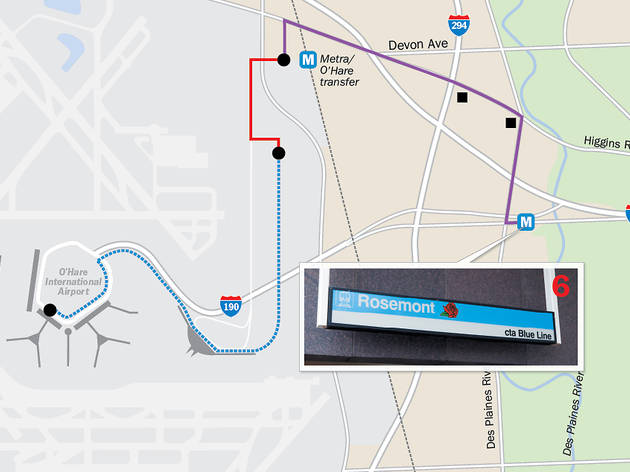 6/6
6. After heading south a half mile, the Rosemont Blue Line (5801 N River Rd) will be on the left. Savor the savings.
CTA fare increases kick in Monday 14, including a surcharge that makes it more than twice as expensive for some to board the Blue Line from O'Hare. A one-way trip from the airport will cost $5, up from $2.25, for riders without passes paying single fares. (The transit agency exempts O'Hare workers.) For penny-pinching tourists who'd rather put the $2.75 toward souvenirs and back-from-vacation Chicagoans who want to stick it to the CTA, good news: A free hack, however impractical, exists. Herein, a guide to the 4.7-mile, hour-long trek from O'Hare to the Rosemont Blue Line, where the fare remains $2.25.
RECOMMENDED: Chicago transit guide