Bachelorette party tips
Is it possible to throw a hip hen party? Madeline Nusser and a bride's BFF find out.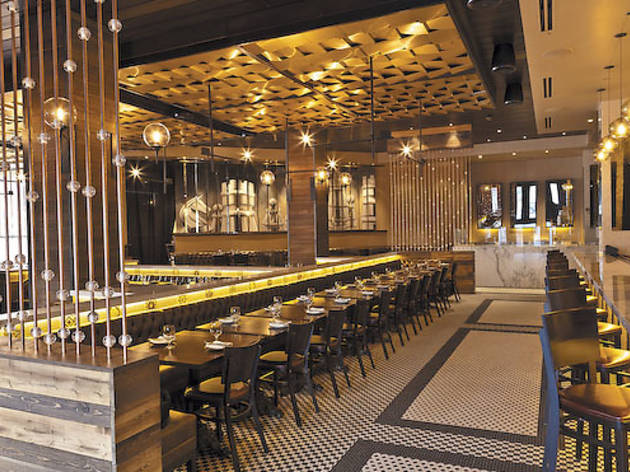 1/5
Tavernita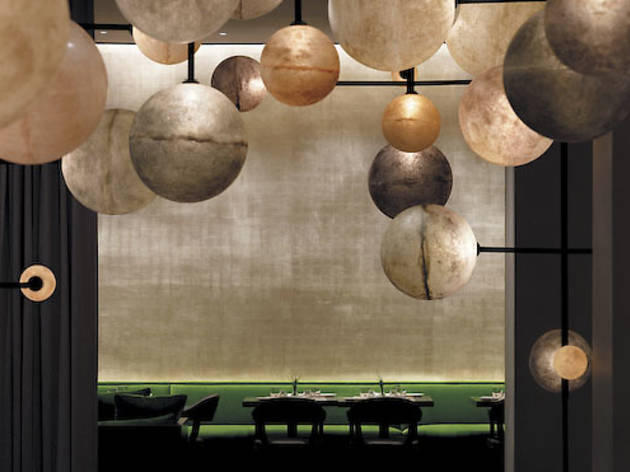 2/5
Pump Room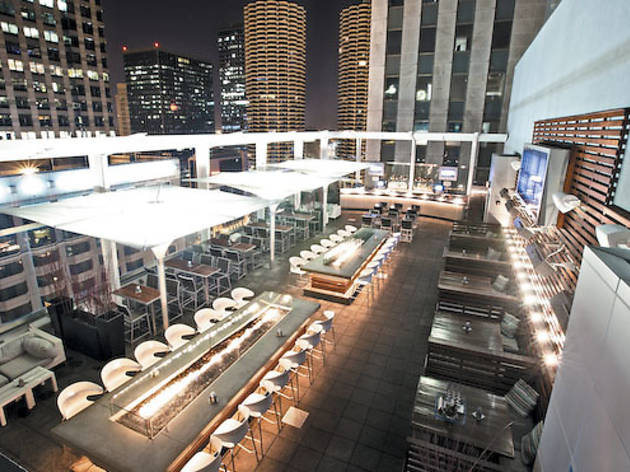 3/5
Photograph: Matthew Reeves
ROOF at theWit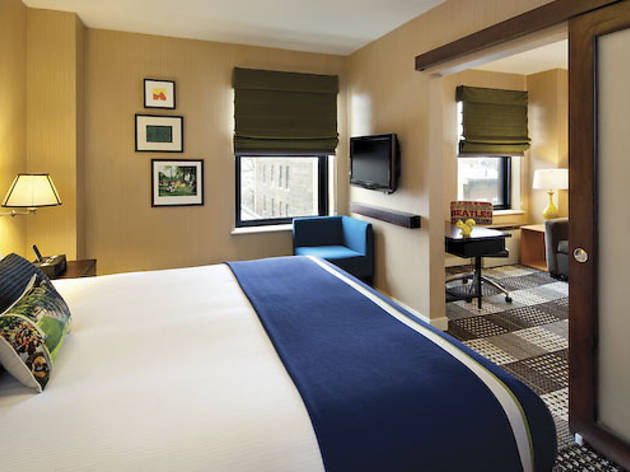 4/5
Hotel Lincoln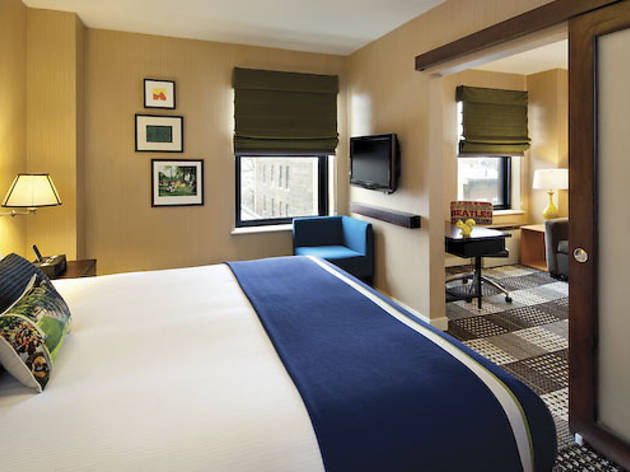 5/5
Hotel Lincoln
If you've ever hit the town late on a spring Saturday night, you've probably seen a screaming be-veiled woman running through bar-lined streets with a gaggle of friends. Scary, yes. Trite, even more so. In fact, the scene is so common, it made us wonder: Where can a bride-to-be go to get a savvy bachelorette party? On a mission, we tagged along with a bride's BFF, 29-year-old Near North resident Alexis Hawley, who's trying to organize a fun, swanky (to quote the bride "stilettos and bottle service") hen party. Here's what we came up with.
PRE-DINNER COCKTAILS
Finding a girly cocktail that's not too cloying or ridiculously "skinny" can be a challenge. Fortunately, Spanish resto Tavernita touts a bevy of sweet yet sophisticated drinks, including an assortment of pre-mixed "kegged cocktails" like the turista, made with tequila, preserved cherries, black pepper syrup and barbecue bitters—a surprisingly dangerous combination. Sample them all: The "Little Twins" deal lets you get two short cocktails for the price of one. 151 W Erie St (312-274-1111). Average drink: $11.
Also consider RPM Italian, Sable
BFF says "I think it's perfect for a bunch of women—judging by the clientele, a lot of females, everyone is in agreement."
RESTAURANT
Friendly service. Food that won't put you in a grease coma. A conspicuous absence of fuschia faux veils. The one thing Pump Room doesn't have is a direct route to hip nightlife (no, Mother's Too doesn't count), so you have to cab it to your next destination. Stylish creamy leather booths and a long table sit groups of 6 to 15, who can feast on items like homemade pastas and flatbreads. 1301 N State Pkwy (312-601-2970). Average main course: $24.
Also consider Tavernita, Paris Club
BFF says "I like the small portions—you can order the whole menu and get all kinds of fun stuff."
CLUB
Our bride wanted a rooftop stop to relish a warm spring—and ROOF at theWit boasts unbeatable views as well as a rain plan: A new retractable glass ceiling closes for inclement weather. Opt for a bachelorette package, which includes one bottle of Belvedere Vodka and one bottle of Veuve Clicquot Yellow Label, cover charge, dessert, and a VIP table for two and a half hours. Favorite spots are the cabana booths or the Hangover—an area that juts out a terrifying 27 stories over the street below. 201 N State St (312-239-9501). Average cocktail: $12.
Also consider Studio Paris, Estate Ultra Bar
BFF says "What was most appealing was the package: You're guaranteed entry, not wasting time waiting in line. It's a little pretentious—servers carrying flaming bottles of Champagne—but it's the right feeling for treating yourself to an evening on the town."
HOTEL
The new Hotel Lincoln was one of the few boutique hotels to offer a room during our bride's bachelorette party—a convention-heavy weekend. The J. Parker rooftop bar (opens June 1) and idyllic brunch spot Perennial Virant (hair of the dog, please!) are added bonuses. 1816 N Clark St (312-254-4700). Weekend rooms start at $229.
Also consider Public Hotel, Dana Hotel, theWit
BFF says "It's one of Chicago's greatest locations—Lincoln Park near the lake. And I always like new hotels because everything is, well, new."