Heads up! We're working hard to be accurate – but these are unusual times, so please always check before heading out.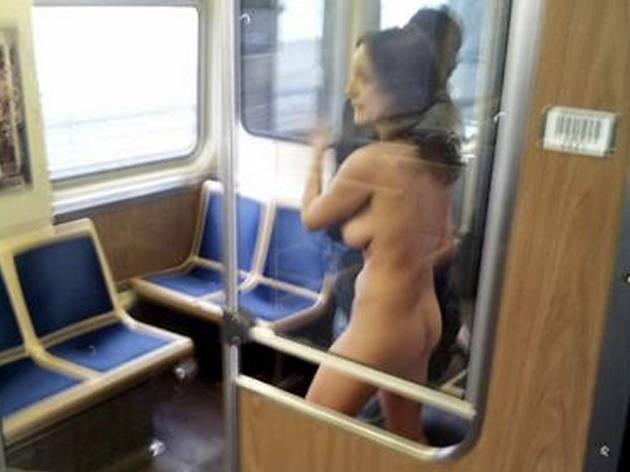 1/12
Red Line riders on the afternoon of November 16 get a ridiculous new excuse for being late when a naked woman calling herself "the goddess of the train" boards at Granville, announces she is on her way to the front car to drive and orders everyone to exit. The public-transit prophet disrupts southbound service as police take the unidentified 31-year-old woman into custody before bringing her in for a psychiatric evaluation.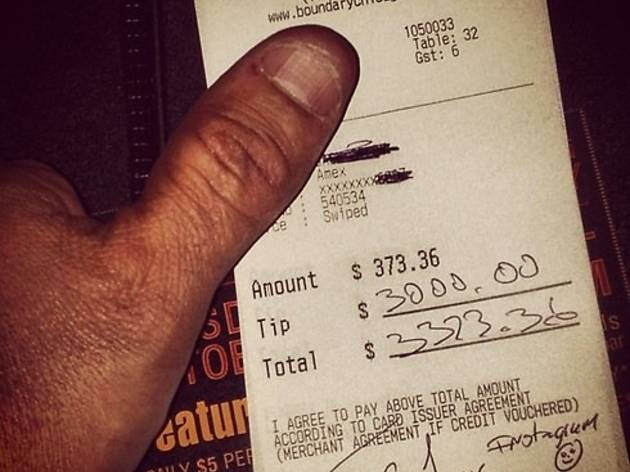 2/12
An anonymous Instagram user with the handle @tipsforjesus documents a fall spree of excessive gratuity at bars and restaurants across the country. While in Chicago, the generous soul hits up Paris Club in River North, Wicker Park's the Boundary, Division Street nightclub Detention, leaving behind a total of $10,000 in tips-and some very happy local service-industry employees. In early December, ValleyWag reveals the big-tipping clubber to be former PayPal vice prez Jack Selby, a guy who can certainly afford to make it rain on a bill's "extra gratuity" field.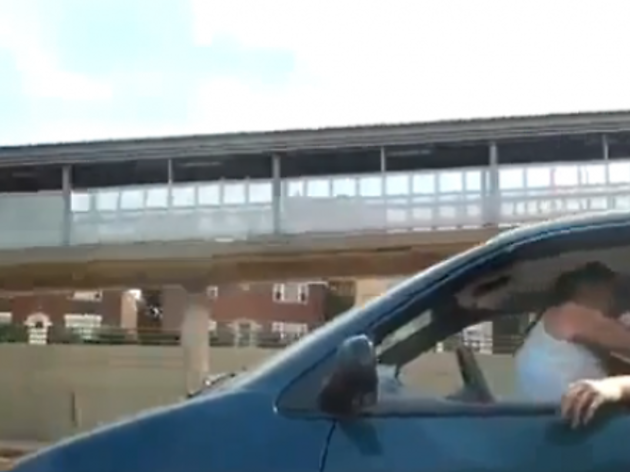 3/12
The most entertaining thing about this clip of a couple having sex while barreling down I-290 in a minivan in September isn't the very audacious, very public bonking. It's the banter of the eagerly voyeuristic couple videoing in an adjacent vehicle. "How do you know we're getting the shot?" the bossy woman behind the wheel asks the man filming from the passenger seat. "I want to get her bouncing again."
4/12
Boystown sees plenty of out-there outfits on the weekend before Halloween, but the award for most offensive costume goes to these three grinning stooges, who have their photo snapped at Sidetrack while dressed as the bloody pilots of crashed Asiana Airlines flight 214. Their nametags refer to the KTVU report (based on erroneous confirmation from an NTSB summer intern) that falsely identified the pilots as "Sum Ting Wong," "Wi Tu Lo," "Ho Lee Fuk" and "Bang Ding Ow."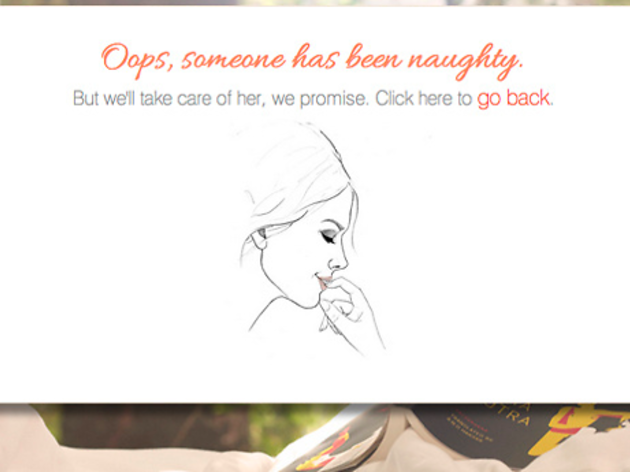 5/12
Chicago Public Schools officials apologize in January for sending an e-mail to parents that directs them to an erotic website. The link was supposed to go to the Illinois State Board of Education site isbe.net, but instead directed readers to isbel.com, which states its mission as "explor[ing] and enrich[ing] women's sex lives and sensuality."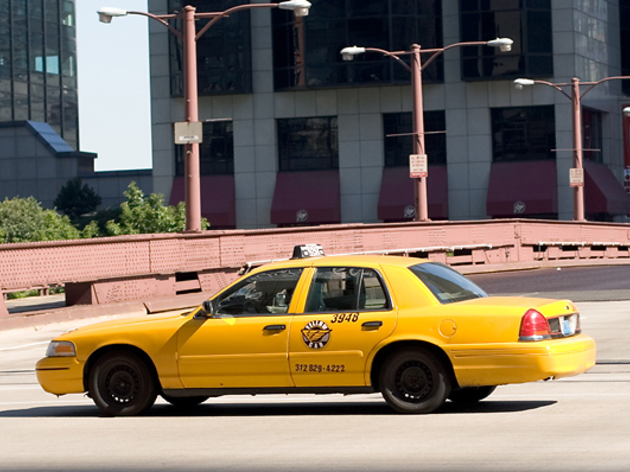 6/12
In August, a University of Illinois at Champaign student from China is swindled out of more than $4,000 by an O'Hare cabbie who picks up the 18-year-old at O'Hare, according to police. The driver reportedly told the student there were no more buses headed to his school's Champaign campus and he agreed to make the trip for $1,000, only to ask for $4,800 once they arrived downstate. The student, who has a limited command of English, gave the driver all the money in his possession, estimated at $4,240. Police investigated but have not been able to locate the wheelman.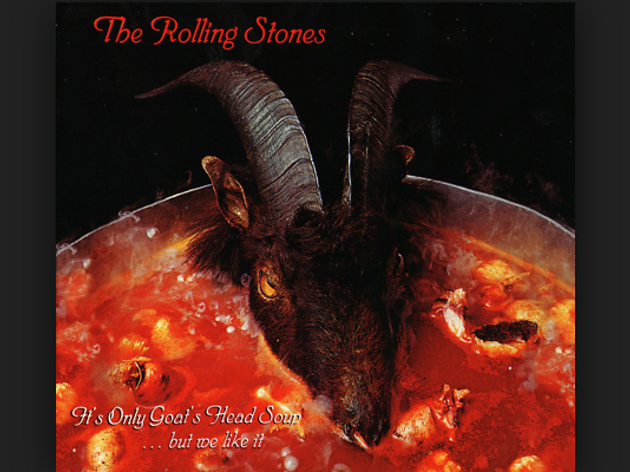 7/12
The Curse of the Billy Goat rears its ugly head (literally) in April after the Cubs find a severed goat's head outside Wrigley Field. A man dropped off a box, addressed to team owner Tom Ricketts, outside a security door on Waveland Avenue. Workers opened the box and discovered the severed head, giving the Cubs another scapegoat for their dismal season.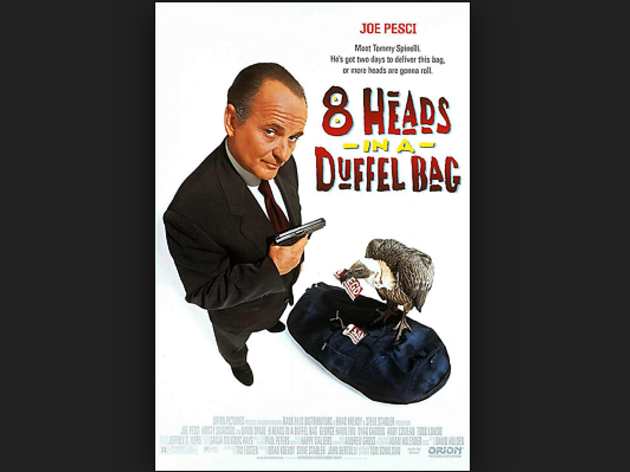 8/12
In January, the Sun-Times reports officials at O'Hare are holding an intercepted package containing 18 severed human heads. No biggie, right? "Everybody here is 'Oh my gosh, you got a box of heads' and everybody thinks that it's unheard of," said Brian Bell, a spokesman for U.S. Department of Homeland Security. Turns out, the lopped-off heads were shipped from the U.S. to Rome for medical research and sent back to be cremated at a Schiller Park crematorium.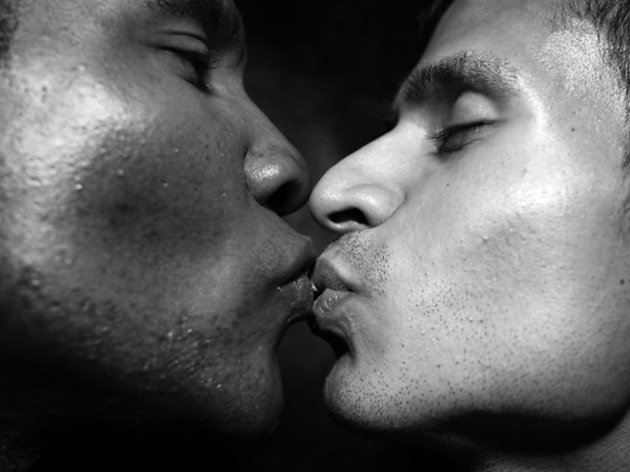 9/12
A gay couple files a human rights complaint in October against Sun Taxi that alleges one of the Chicago-area cab company's drivers pulled off the expressway and told the men, Matthew McCrea and Steve White, to get out after seeing them kiss during a cab ride from O'Hare to McCrea's home in Lakeview. The driver is subsequently fined more than $1,500 and fired for the incident, which allegedly occurred in May.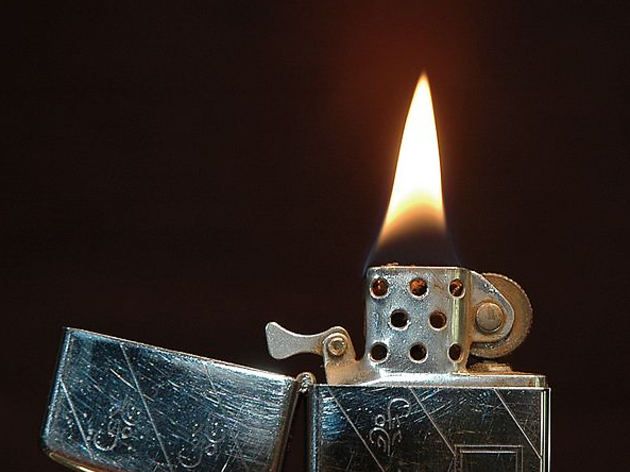 10/12
A man grabs a lighter and sets a 30-year-old man's genitals on fire after catching him having sex with his girlfriend, police said. The alleged crotch burning happened on November 12 in the Back of the Yards neighborhood, where police found the victim-who was reportedly knocked unconscious before his tender flesh was scorched-in a laundromat at 44th Street and Ashland Avenue applying Vaseline to his wounds.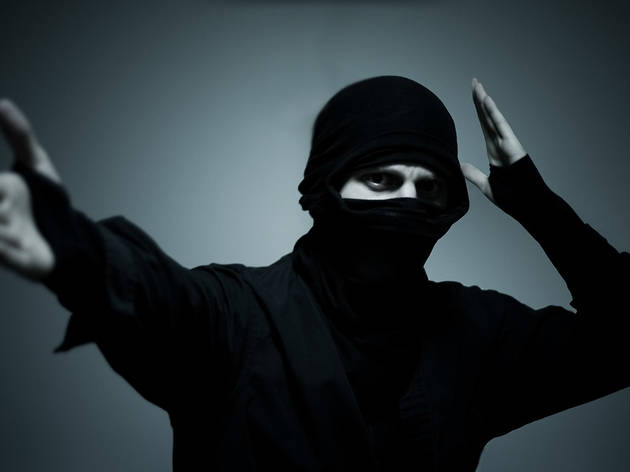 11/12
In March, an Elmwood Park teen with gang ties and an apparently wild imagination tells police the gunshot wound he suffered to his groin was inflicted by, well, ninjas. After police find no evidence of what sounds like a TMNT plot, the 17-year-old comes clean, admitting he was riding around in a car with friends when the gun discharged in his lap.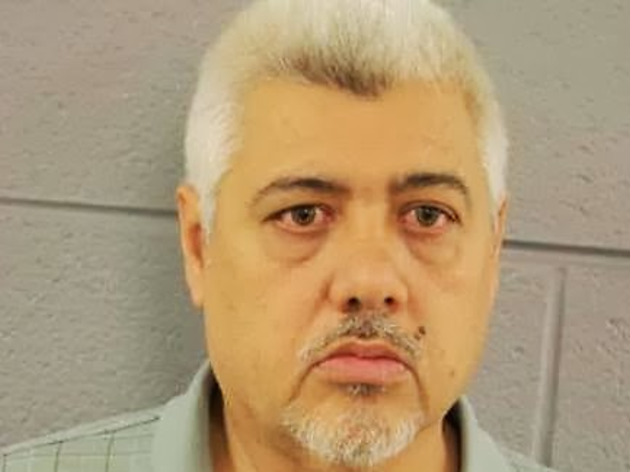 12/12
Gerardo Perez, a resident of Southwest Side Brighton Park, is charged with a felony in June for allegedly having sex with a pit bull while touring the Chicago Animal Care and Control Facility, according to police and prosecutors. An employee found the 50-year-old on his hands and knees in a cage with the dog before Perez reportedly made incriminating statements about getting waaay too friendly with man's best friend.
Best of 2013: Wild and crazy news stories in Chicago
Take a look back at the weird, wild and crazy news stories of the past year, including a couple bonking in a speeding car on 290.
A tour through Chicago's crazy news stories in 2013 is once again proof that reality is often stranger than any fiction Hollywood could concoct. This was the year that began with the ruling that a lottery winner was fatally poisoned with cyanide the day after collecting a $1 million jackpot; a year during which former Chicago Bull Dennis Rodman somehow became the most productive U.S. envoy to North Korea; and Smashing Pumpkins frontman Billy Corgan became a furniture salesman. The flesh-eating drug Krokodil made its way to the 'burbs; the creator of Beanie Babies wept in a Chicago courtroom after pleading guilty to tax evasion; Scabby, the inflatable rat used at union protests, was stabbed with a box cutter and run over by a car; and Chicago's most notorious parking-ticket scofflaw settled her $105,000 tab with the city. You can't make up this shit.
RECOMMENDED: Full list of the best of 2013