Best of the fests | Do Division + Maifest + Sausage Fest
Mark your calendar for beer, meat and good beats.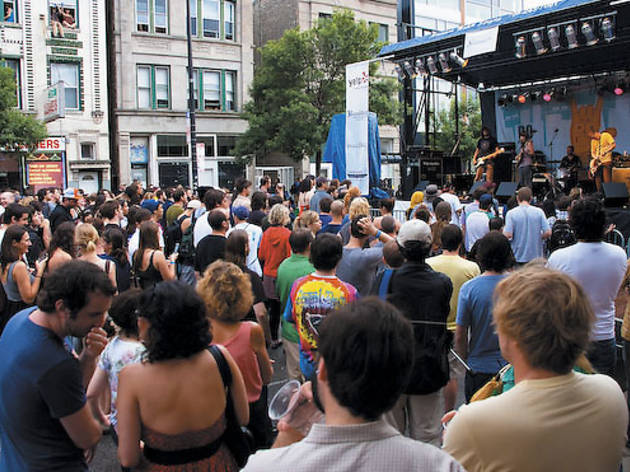 Do Division Street Festival and Sidewalk Sale
For five bucks a night, you can see a cabal of Lolla-worthy acts, which include Big Freedia, Dengue Fever and Omar Souleyman (see Music, Previews, for others). The sidewalk sale stretches more than a mile; pick up discounted duds at hip shops like Penelope's, Renegade Handmade and Trillium. Division St between Leavitt St and Ashland Ave (773-278-6600). Sat 4, Sun 5, noon–10pm; $5.
Maifest Chicago
Germans, like frat boys, know that keg tapping is way cooler than twisting bottle caps. This annual German celebration kicks off with the official tapping of the keg at 8pm on Friday 3. While watching traditional polka dancers move around the maypole, double-fist a brat and a frosty, mega-sized mug of beer. Lincoln Ave at Leland Ave. Thu 2, 5–9:30pm; Fri 3, 5–11pm; Sat 4, Sun 5, noon–11pm; free.
Sausage Fest Chicago
Sausage Fest in Wrigleyville? Isn't that redundant? In all seriousness, at this first-time fest, you can chow through encased goodness from some of the city's best sausage makers: Paulina Meat Market, Bobak, Chicago Dog House, Murphy's Bleachers, and Nottoli and Son. 3600–3700 N Sheffield Ave (773-868-3010). Sat 4, Sun 5, noon–10pm; before 5pm $5, after 5pm $7.