The best attractions and things to do in Humboldt Park
This West Side neighborhood has parks and the arts in spades, in addition to great dining and shopping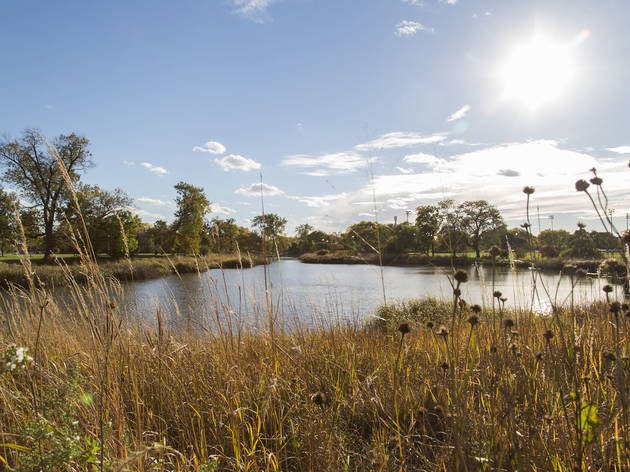 Humboldt Park itself is a vast and beautiful green space, complete with a lagoon, trails and plenty of opportunites to see wildlife. Visit the neighborhood and you'll find not only the chance to stretch your legs here and on the 606, but also be able to learn about the area's history and culture at one of the area's best museums and more.
RECOMMENDED: Our complete guide to Humboldt Park
The best attractions in Humboldt Park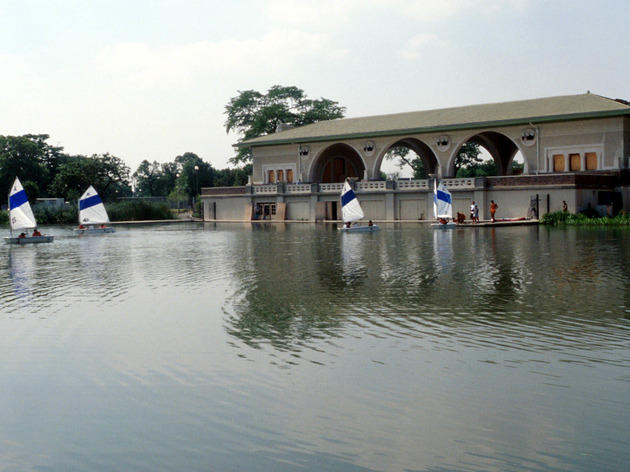 Designed by William Le Baron Jenney in the mid-1800s and enhanced several years later by Jens Jensen, Humboldt Park was once the nation's greatest public park, boasting acres of Prairie-style gardens, grazing animals and a meandering river scene. Though the animals are long gone, the park still offers extensive rose beds as well as tennis courts, an inland beach, baseball fields and bike paths.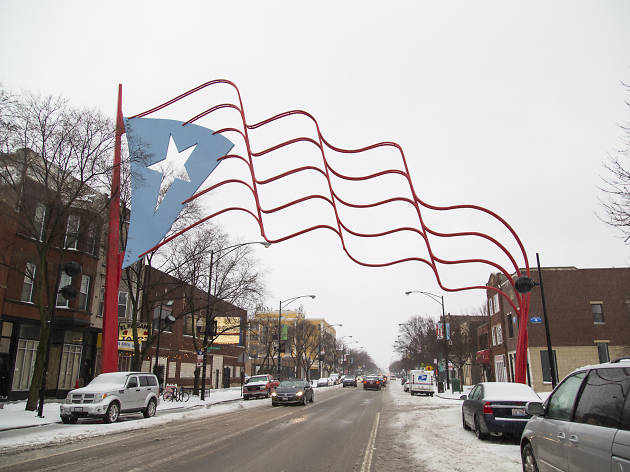 Photograph: Jaclyn Rivas
Two towering red and blue Puerto Rican flags are among the greatest markers of neighborhood pride in Chicago, as the pair mark the gateway to Humboldt Park. Made of steel and measuring 59-feet-tall, the flags are a compelling monument to Division Street between California and Western avenues, an area also known as Paseo Boricua. Humboldt Park has been a largely Puerto Rican community since the '70s, and the flags went up in 1995.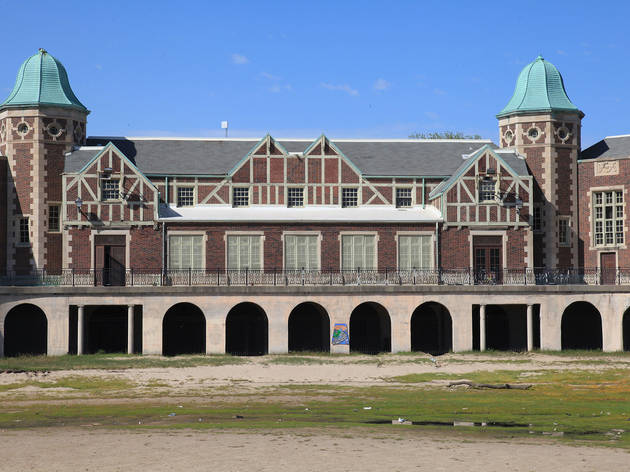 Things to do, Event spaces
The Humboldt Park Fieldhouse offers a banquet room, fitness center and gymnasium. Constructed in 1928, the classic structure was designed by Michaelsen and Rognstad, the same pair responsible for the Garfield Park Gold Dome Building and the Douglas and LaFolette Park Fieldhouse. In the summer, water fills the lagoon adjacent to the fieldhouse, washing up against a patch of sand known as the Humboldt Park Beach.
Look out over the water on a summer afternoon or check out the quiet Boathouse Cafe for lunch at the Humboldt Park Boathouse, which sports an iconic Prairie School design. Diners can eat a sandwich while watching ducks swim across the pond or take shelter from summer shower under the canopy.
Attractions, Parks and gardens
A formerly abandoned stretch of elevated railway track that runs through Logan Square, Humboldt Park, Wicker Park and Bucktown has found new life as the 606. Named after the first three digits in every Chicago zip code, the 2.7-mile path provides a quick way to travel east and west on the North Side, connecting several parks and public art installations. Prepare to dodge strollers, bicycles and residents out for a very slow jog on this popular throughway.
This free museum in Humboldt Park showcases Puerto Rican culture and art as well as hosting workshops and special events.