Bike tour covers Chicago uprisings
Inspired by the G-8/NATO summits, Bobby's Bike Hike offers a primer on Chicago civic unrest.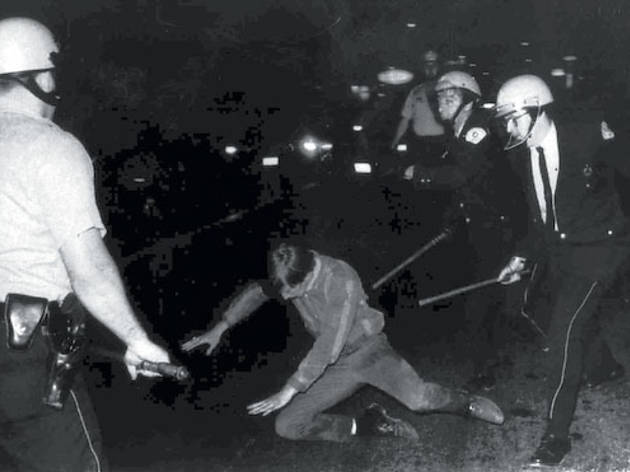 1/4
Photograph: AP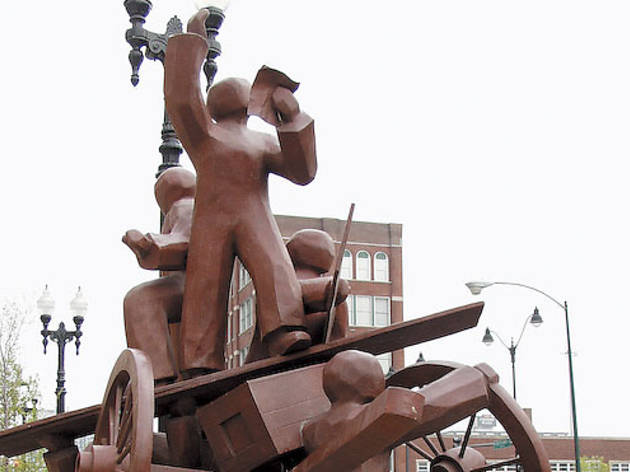 2/4
OLYMPUS DIGITAL CAMERA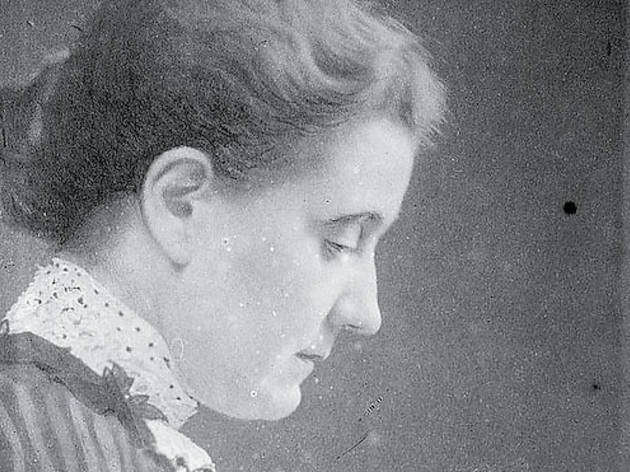 3/4
Photograph: Courtesy of The Library of Congress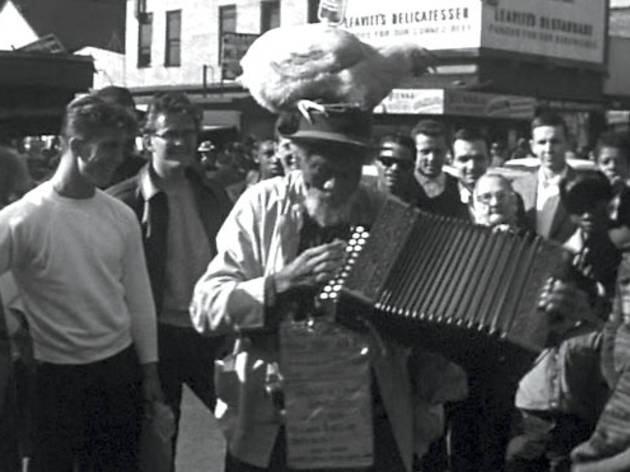 4/4
Whether by land, sea or Segway, city tours are rarely rabble-rousing. That's why docent Paul Durica's oddball historical reenactments on his sporadic Pocket Guide to Hell tours have been so refreshing—especially for locals. It's also why Bobby's Bike Hike's new Peace, Politics and Interest Tour, beginning Saturday 3, is rather remarkable. Spurred by the anticipated chaos surrounding the G-8/NATO summits in May, the Streeterville tour company is hosting a three-hour, 12-mile rundown of great moments in Chicago's long history of civil disobedience.
"Tours shouldn't just be about learning about the city's skyline," says Mark Kowalik, GM of Bobby's Bike Hike. "We'll be treading on topics that don't often get covered in tour form: times when politicians' interests have conflicted with the interests of the public, organized labor and business—and how that history reflects where we are today." Kowalik sounded off on some of the sites.
Hilton downtown (720 S Michigan Ave)
Famously, the whole world was watching on August 28, 1968, when this hotel became the frontline of the youth-led anti-war movement. As delegates met inside for the 1968 Democratic National Convention, Chicago police officers in riot gear clashed with 10,000 protesters, beating them indiscriminately with billy clubs. "Fast-forward to the present, and the mayor is passing laws to limit the power of the G-8 protesters and increase the city's power," Kowalik says. "From the perspective of the mayor and the President, there's a lot riding on the perception of the summits."
McCormick Place (2301 S Lake Shore Dr)
The convention center will be ground zero of the Group of Eight major industrialized democracies forum, hosted by President Obama, on May 19 and 20 and the North Atlantic Treaty Organization meeting on May 20 and 21. Thousands of protesters are expected, especially for a May 19 march from the Daley Center to McCormick Place. "Hopefully it's not like '68," Kowalik says. "But with Occupy Wall Street and growing citizen frustrations in the bad economy, it seems like we're at a boiling point."
Old Maxwell Street Market (Maxwell and Halsted Sts)
In 1994, the city relocated the 120-year-old bazaar—the spot where electric blues originated and new immigrants became instant shareholders in the American Dream—a few blocks east to Canal Street to make way for the expansion of UIC. The 800 vendors and the neighborhood group Friends of the Market who fought the move saw it as the Daley administration's thinly veiled gentrification. "The activists tried having a voice," Kowalik says, "but no matter how much push they had, it came down to who was in charge." The battle extended to the City Council chambers, where police separated two aldermen during a heated debate.
Jane Addams Hull-House Museum (800 S Halsted St)
On a cold January day in 1915, more than 1,500 unemployed, hungry, desperate people marched from this location to City Hall to demand relief. Ninety-seven years later, Jane Addams Hull-House Association, the 122-year-old service organization specializing in everything from immigrant advocacy to foster care, announced its closure in January due to fund-raising difficulties. (The museum will remain open.) It's a turn of events that Kowalik says the org's Nobel Peace Prize–winning namesake likely would have taken to the streets to protest.
Haymarket Memorial (Desplaines St between Randolph and Lake Sts)
"We finish off the tour by where the Haymarket tragedy occurred," Kowalik says. Memorializing the deadly 1886 clash between cops and union laborers has been as controversial as the event itself. In 1969 and '70, activists (Bill Ayers among them) bombed the statue of a police officer that originally stood here, knocking it off its base. They believed ignoring the fact that an unknown number of workers were killed by police gunfire was revisionist history. (The original memorial is currently installed inside police headquarters in Bridgeport.) Artist Mary Brogger's more evenhanded piece, dedicated by the city in 2004, has been better received: No one has yet attempted to blow it up.
The Peace, Politics and Interest Tour will run Saturday mornings, Sunday afternoons and Wednesday evenings starting Saturday 3. Reserve tickets at bobbysbikehike.com. Adults $45, college students $40.