Blue Line: Harlem
Dig the graves and the grub in the charming western 'burb of Forest Park.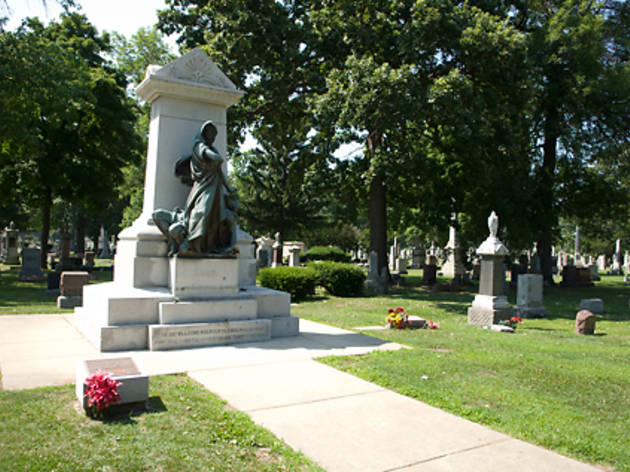 1/15
Photograph: Nicole Radja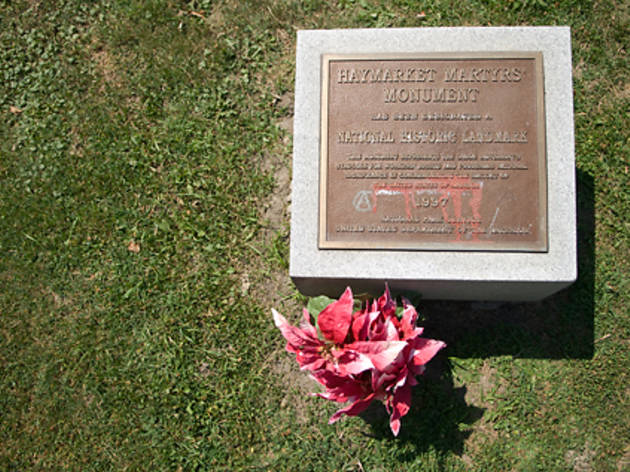 2/15
Photograph: Nicole Radja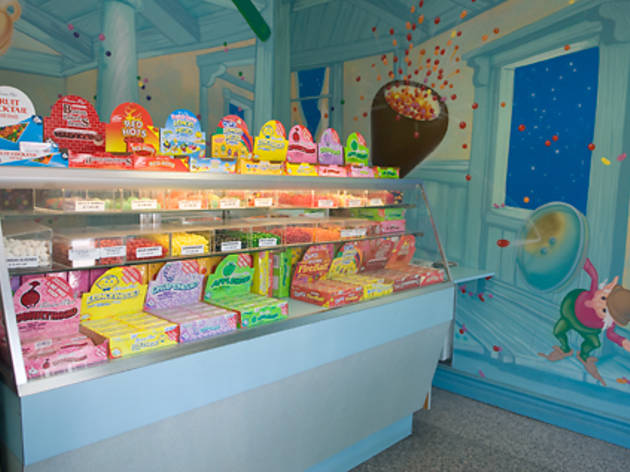 3/15
Photograph: Nicole Radja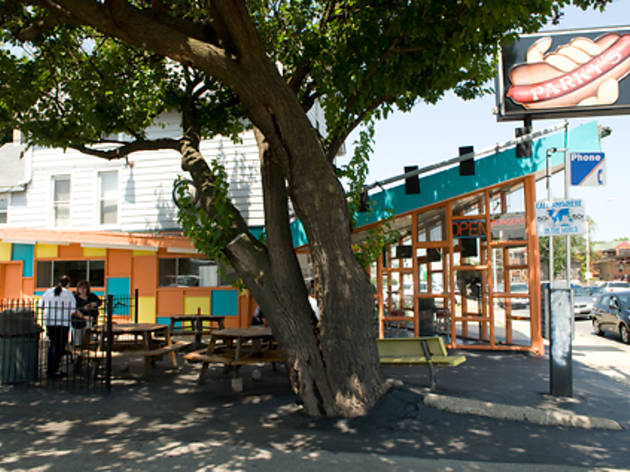 4/15
Photograph: Nicole Radja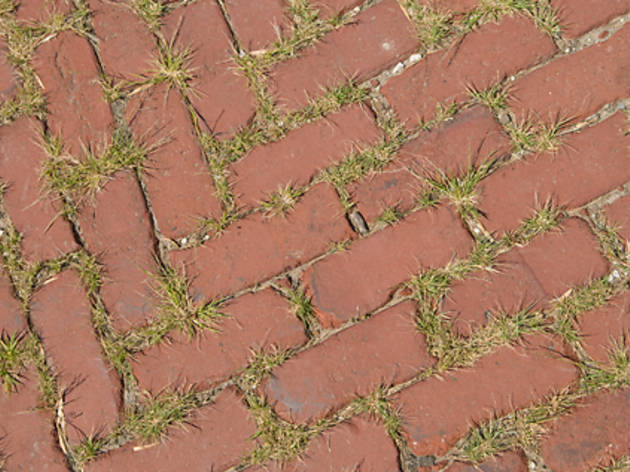 5/15
Photograph: Nicole Radja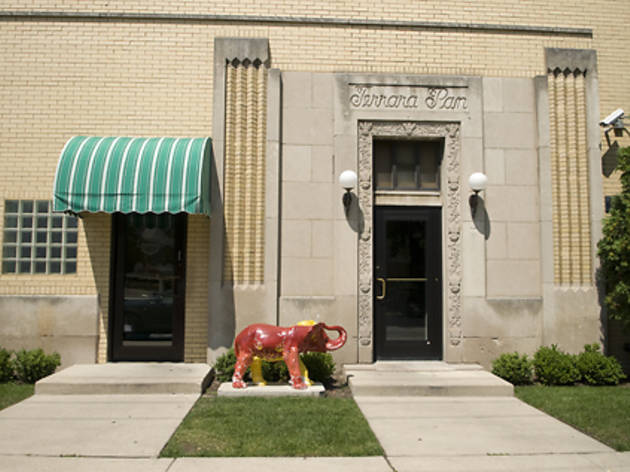 6/15
Photograph: Nicole Radja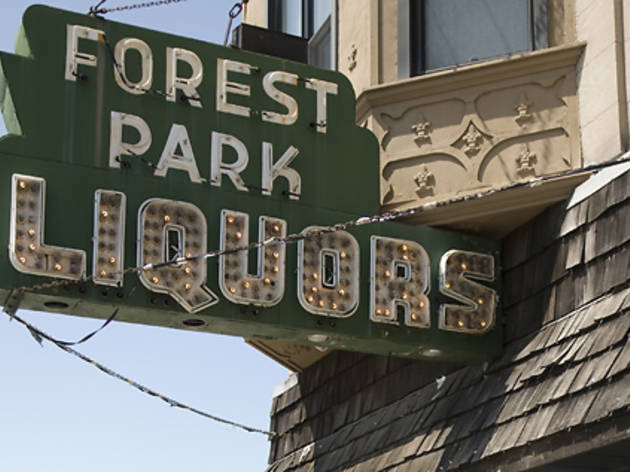 7/15
Photograph: Nicole Radja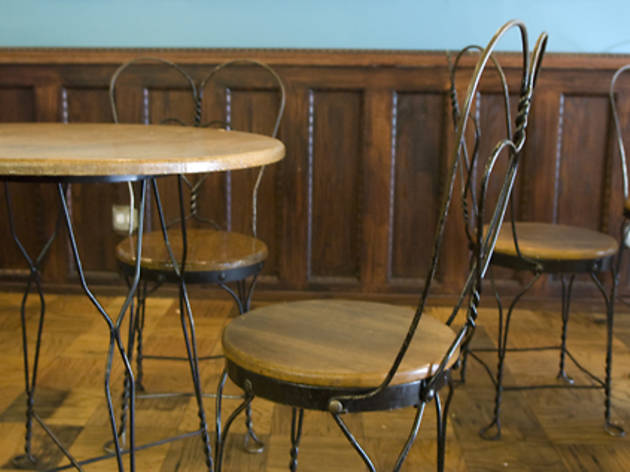 8/15
Photograph: Nicole Radja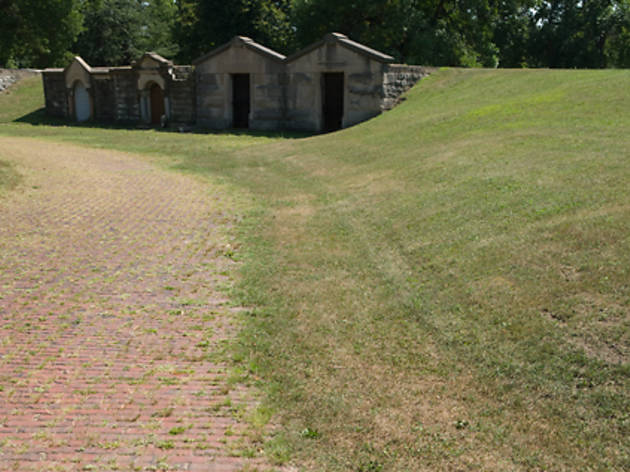 9/15
Photograph: Nicole Radja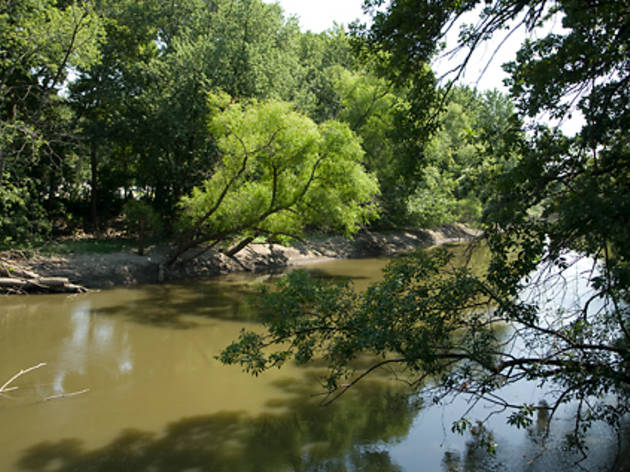 10/15
Photograph: Nicole Radja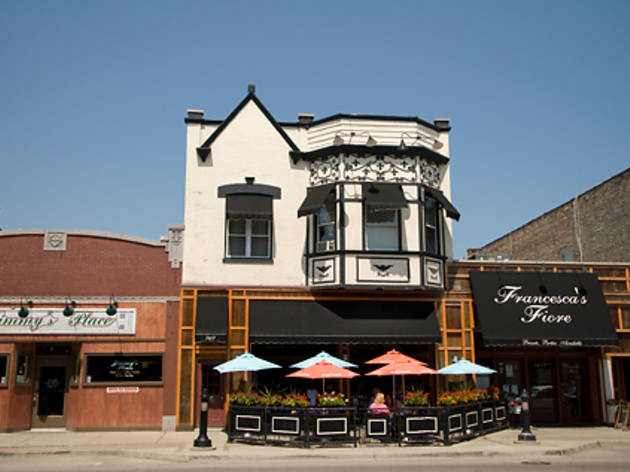 11/15
Photograph: Nicole Radja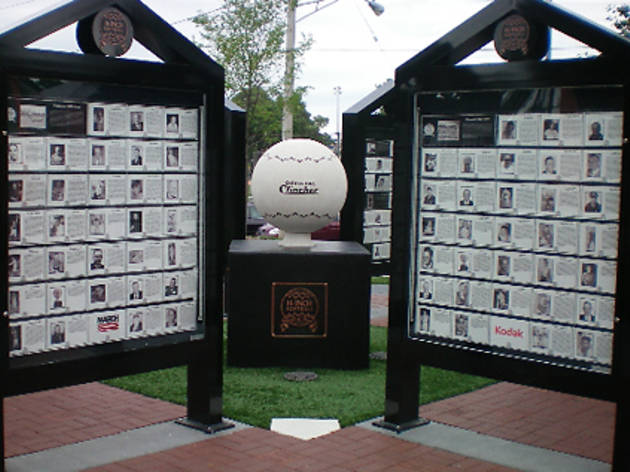 12/15
Photograph: Laura Baginski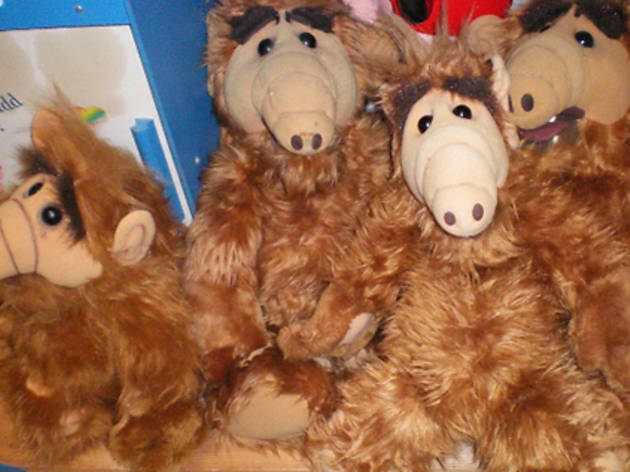 13/15
Photograph: Laura Baginski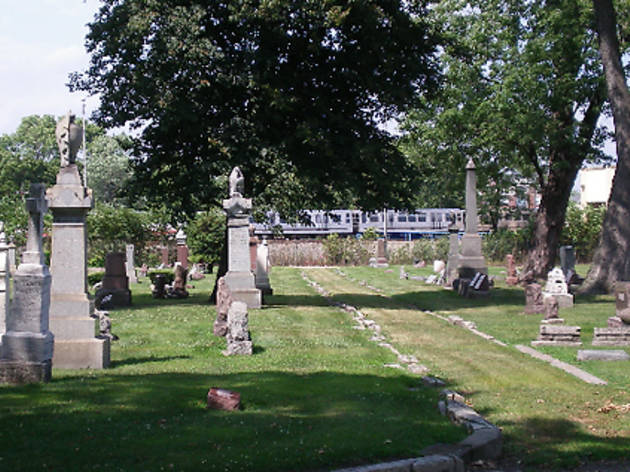 14/15
Photograph: Laura Baginski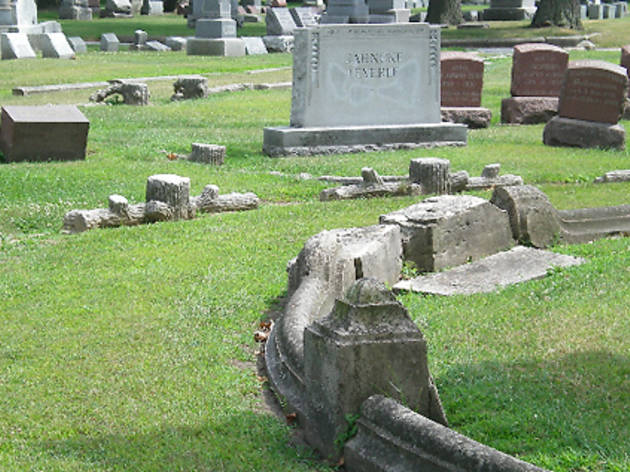 15/15
Photograph: Laura Baginski
Click here to download a map of this walk.
Start Blue Line, Harlem stop End Blue Line, Forest Park stop
Walking time 3 hours Distance 4 miles
1 Smell that sweet, fruity scent as you step off the El? Follow your nose up the west ramp, turn left as you leave the station and hook another left on Harrison Street: You are now in front of Ferrara Pan Candy Co. (7301 Harrison St, 708-366-0500, ferrarapan.com), makers of such dentist-baiting confections as Red Hots, Lemonheads and Atomic Fireballs. Sadly, you can't get the Wonka experience of touring the factory, but you can buy candy at the factory store (first door on your left). Try to ignore the murals of deranged-looking elves making jelly beans as you ask the nice lady in the shower cap for five varieties of Lemonheads for $1, please.
2 Make a right out the door and walk west on Harrison, past the park district grounds to the 16-inch Softball Hall of Fame (Harrison St and Des Plaines Ave). Dedicated in July, the tiny outdoor ode to the Chicago-born sport features photographs of teams, players and supporters and blurbs about their achievements.
3 When you reach Des Plaines Avenue, cross it and take a left, then walk about two blocks to the entrance of Forest Home Cemetery (863 Des Plaines Ave, 708-366-1900). Rumor has it the dead outnumber the living 30-to-1 in the grave-heavy 'burb, and judging by this historic, 220-acre cemetery filled with towering trees and grand mausoleums, the corpses have it pretty good. As you stroll the winding roads, don't miss the burial plot of the five laborers killed during the Haymarket Riot in 1886; it's about 100 paces to your left after you enter the gates.
4 Once you've reached your tomb quota, exit the gate and take a left on Des Plaines, crossing over I-290 and up another three blocks north to the town's charming main drag, Madison Street. This half-mile-long strip is lined with independent shops and bars—unlike in most suburbs, chains and empty storefronts are the exception. Start your window-shopping by taking a right on Madison and walking on the south side of the street. Must-stops include gelato joint Paciugo (7510 W Madison St, 708-366-6080) for the black-pepper olive-oil flavor; modern furniture and accessories store @Work Design (7500 W Madison St, 708-488-9297); Indian grocery Priya (7444 W Madison St, 708-771-1745); Doc Ryan's (7432 W Madison St, 708-366-2823) for a cold beer on its rooftop; Archery Custom Shop (7240 W Madison St, 708-366-4864), family-owned since 1948 and featuring an indoor range and countless mounted animals; and cigar emporium Casa de Puros (7410 W Madison St, 708-725-7180) to check out the sweet-smelling walk-in humidor, members-only smoking lounge and photos the owner took on his many trips to Cuba.
5 After nearly three miles of walking, it's time to eat. Take a left on Harlem Avenue and head for the orange A-frame straight out of The Brady Bunch. That architectural wonder is hot-dog haven Parky's (329 Harlem Ave, 708-366-3090), where the $2.35 Chicago dog is good, not great, but the hand-cut, crispy fries will have you digging out the crunchy bits at the bottom of the grease-stained bag.
6 Head back west on Madison, this time on the north side of the street to check out Todd & Holland Tea Merchants (7311 W Madison St, 800-747-8327), which would woo even the mildest tea fan with its loose-leaf teas and accessories, and Cyklopx (7511 W Madison St, 708-488-0303), a "one-stop pop-culture shop" that packs in vintage LPs, Reservoir Dogs dolls and Hulk Hogan squirt guns.
7 Buy that must-have plush Alf, cross the street and go south on Ferdinand Avenue through a peaceful residential area, turn right on Jackson, left on Des Plaines and walk one block south—not back to the cemetery, but to your final resting place, the Forest Park Blue Line stop.
Brown Line
|
Purple Line
|
Red Line
|
Pink Line
|
Blue Line
|
Green Line
|
Orange Line
|
Yellow Line