Cabaret open mic | You asked for it
Bring your own sheet music and sing with live piano accompaniment at these three spots.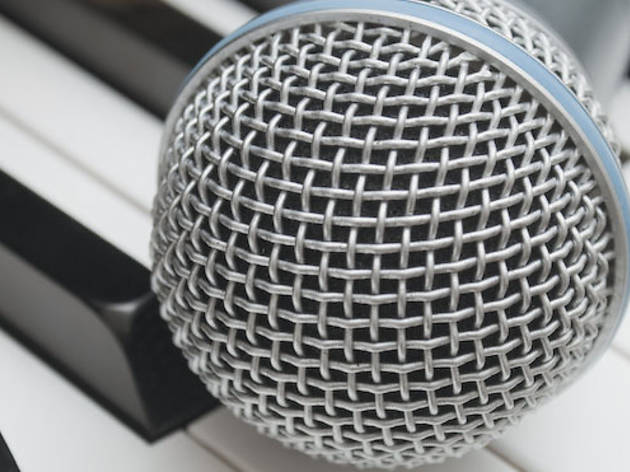 I want to find out about open-mic nights with piano accompaniment in Chicago. I am mainly interested in singing American songbook and soft rock—don't care if the place is straight or gay, seedy or stylish. I prefer live piano with a pianist who can sight-read with ease to karaoke style. Many thanks!—Ross Anderson, Gold Coast
Davenport's Actors tend to have Mondays off, so that's when this Wicker Park institution hosts open mic, 8pm–midnight. George Howe tickles the ivories for a clientele that ranges in age. "It's one of the most welcoming open mics in the city," says bar assistant manager Dan Michel. Regulars include a 75-year-old Turkish woman who sings in several languages. Michel's known to belt "Defying Gravity" from Wicked. 1383 N Milwaukee Ave (773-278-1830). No drink minimum.
Petterino's It's BYO sheet music to this Loop supper club's "Monday Night Live," hosted by comedian Denise McGowan and pianist Beckie Menzie from 7:30–9:30pm. Since the Goodman's next door, cast members frequently show up to croon musical-theater hits. Says maître d' Maggie Thiel, "It's a way to see up-and-coming entertainers while enjoying a great meal." 150 N Dearborn St (312-422-0150). $15 minimum.
3160 Piano and Cabaret Dan Stetzel plays piano behind wanna-be Sinatras and Garlands during open-mic night, Tuesdays from 9pm–1am at this straight-friendly gay bar. Bartenders say students from DePaul University's music and theater programs often arrive with sheet music for Broadway showstoppers in hand, ready to let off a little academic steam onstage. 3160 N Clark St (773-327-5969). Two-drink minimum.
Like a wedding DJ, we take requests. Ask us for cultural guidance at chicago@timeoutchicago.com.