Cambodian "Killing Fields" exhibit | Essential Chicago melting pot
Chicago's Cambodian-American Heritage Museum debuts "Remembering The Killing Fields"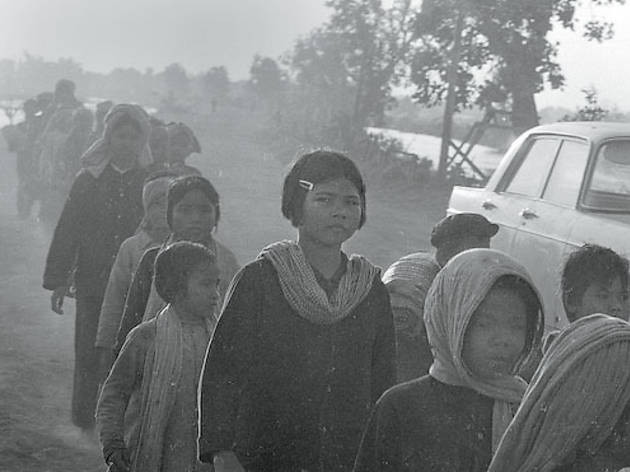 When Dary Mien's family was removed from their house after Cambodia's 1975 communist coup, they were told it was temporary. "My mom and dad packed only for three days," she says. That was the last time they saw their home. Mien believes that she was six years old at the time, but because all books and documentation—including birth certificates—were burned by the new regime, there's no way to know.
Mien grew up on a forced-labor farm, but that makes her one of the lucky ones. Starvation and mass killings under the Khmer Rouge government reduced a country of 7 million to about 4 million in just four years. An estimated 1.7 million of those died on the notorious "killing fields" where victims were executed and buried in mass graves that they were forced to dig themselves. Some of the "crimes" leading to execution included being middle class or an intellectual, having contact with a foreign country, being a Buddhist monk—even wearing eyeglasses.
Mien is now the executive director of Chicago's Cambodian-American Heritage Museum. On September 15, the museum will debut "Remembering the Killing Fields," an exhibit commemorating the Cambodian genocide through large-format photos and text about the tragedy, as well as artifacts from Cambodia, such as traditional cooking vessels used to prepare rice gruel for large groups of workers.
Currently, the Cambodian Association of Illinois, which runs the museum, provides in-home care and transportation for Cambodian seniors, all of whom survived the killing fields. Addressing the absence of a single Cambodian restaurant in the city, the CAI is also organizing a catering group of the community's best cooks that opens for business on July 1, and will start out by catering for CAI events. For the approximately 3,000 Cambodians living in Chicago, it's another chance to heal old wounds and move forward, while still remembering home.
Visit the Cambodian American Heritage Museum (2831 W Lawrence Ave, 773-878-7090) Monday–Friday 11am–4pm, and on weekends by appointment.