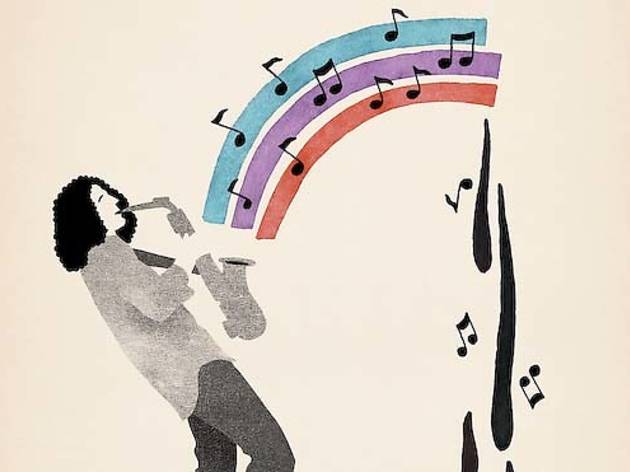 Can smooth-jazz radio be resurrected in Chicago?
DJ Rick O'Dell and 500,000 dedicated fans want to see the format return to the terrestrial airwaves.
It's been six weeks since the dulcet tones of Kenny G on Chicago's Smooth 87.7 WLFM were replaced with the alt-rock bleating of the Plain White T's. But Rick O'Dell isn't holding a funeral for the city's only terrestrial smooth-jazz radio station just yet.
O'Dell helped establish WLFM three years ago and served as a host and program director. The 53-year-old's been busy consoling many of the station's 500,000 listeners on his blog with a "Smooth Video of the Day" and plans for a June 24 "jazz brunch" at South Shore's Parrot Cage Restaurant. He's also plotting the format's return to Chicago, knocking on the doors of big operators from WGN to ownership groups like Newsweb and NextMedia, which control a handful of stations.
"Everyone I meet with has been very encouraging," says O'Dell, whose voice sounds just as broadcast ready over the phone. "The problem is not a single one of them wants to commit to taking on smooth jazz at any of their stations."
Just when he's ready to hang up his headphones, O'Dell says, he inevitably runs into someone like Linda Martis. At a concert a couple of weeks ago in suburban University Park, the diehard fan approached her favorite DJ in a T-shirt that read life is hell without rick o'dell. Later that night, in an address to the audience, O'Dell pledged that he and his former colleagues, "the Smooth Crew," would do everything in their power to bring smooth jazz back to Chicago's airwaves.
In 1990, the format was ascendant, and O'Dell was a rising star at WNUA 95.5, where he started at age 28. The station, which Clear Channel replaced with Spanish pop in 2009, was conducting a marketing research study. A listener was asked to describe the instrumental textures on WNUA—the mellow keys, the soothing saxophones. The phrase this test subject uttered would spawn a new tag for your dentist's preferred background sounds: "smooth jazz."
For O'Dell, it's a stinging irony that the city where smooth-jazz radio was branded can't support a terrestrial station in the format. In late April, Merlin Media, run by notorious former Tribune Company CEO Randy Michaels, entered into a local marketing agreement with 87.7's owners, who believed alternative rock would be more profitable.
While WLFM finished its run at a respectable 24th among all Chicago stations (topping WBEZ), axing the sax has been a nationwide radio trend for years. At smooth jazz's peak popularity in the late '90s and early aughties, some 160 stations hosted the format. WNUA dependably grabbed a top-five spot in Chicago. Today, just a few markets feature the likes of Dave Koz and Boney James, including Los Angeles, San Diego and Cleveland; the latter's the Wave 107.3 reinstated the format late last year after flirting with "adult album alternative."
"I think it's going to be difficult" for smooth jazz to return to terrestrial Chicago radio, says John Gehron, a former general manager of WNUA who is now the chief operating officer of local online outfit AccuRadio. As with many terrestrial formats, Gehron says, smooth-jazz listeners aren't getting any younger—most fall in the older end of the 35-to-64 demographic—and, unlike rock or pop, the genre is saddled with the stigma of "snooze jazz." This is a double whammy to advertisers. "Some companies," Gehron explains, "just don't want to be involved in [smooth jazz]."
As the format disappears from radio dials across the country, Internet providers like AccuRadio are scooping up listeners. "We saw a bump on our ChitownSmoothJazz.com station when WLFM went away," Gehron says. The genre isn't going away as a live option, either; Yon Kim, co-owner of the six-year-old smooth-jazz spot Close Up 2 (416 S Clark St, 312-385-1111), says attendance at the club's Friday and Saturday shows has been solid.
Still, O'Dell is resolute about resuscitating the format on traditional radio. "We've been off the air for a few weeks, not a few years," he says. "There's still some life left."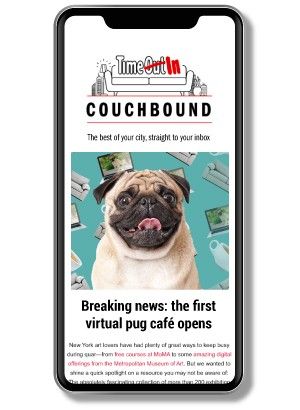 An email you'll actually love
Sign up to our Couchbound newsletter and bring the city to your sofa
Subscribe now