Candidate Questionnaire: Carol Moseley Braun, 63
Former U.S. Senator; founder and president, Good Food Organics Lives in Hyde Park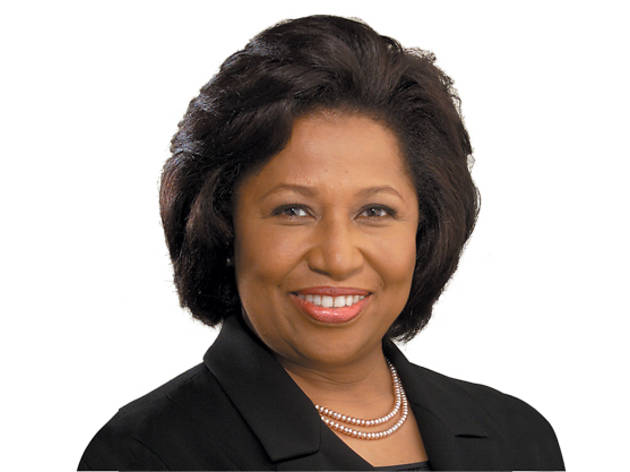 1. How do you define the importance of arts and culture to the city of Chicago? And what do you see as the city's role in funding the arts and fostering growth in the cultural economy?
The citizens of Chicago deserve a quality of life that includes the nurturing and expressive aspects of the arts. The arts humanize community, and give us inspiration and opportunities to connect as people. The arts also hold great financial and economic benefit for Chicago, as a magnet for tourism and industry for our citizens. It behooves the city administration to create a supportive atmosphere for the arts, and to support cultural entrepreneurship, and artists ability to earn a decent living. In so doing, the city administration can not only enhance the life experiences available in Chicago, but also tap the revenue streams created by the arts and cultural economic impact.
2. Where do you stand on the proposed promoters' ordinance, which aims to increase the regulatory and insurance requirements on local event promoters?
I lean against it, because it seems to raise the cost of bringing audiences to events here.
3. Where do you stand on legalizing cook-on-site food trucks, as many other cities have done?
Support, and I applaud Ald. Waguespack's leadership on this issue.
4. Where do you stand on the merging of the Department of Cultural Affairs with the Mayor's Office of Special Events?
Support, if it achieves administrative efficiencies, but need to examine the implications of such a merger in light of the failed attempts to do so previously.
5. What was the last live local performance you attended? When? And what did you think of it?
Last night. Eurythmy dance performance. I enjoyed it.
6. What was the last local cultural institution you visited? Are you a member of any cultural institutions?
Peggy Notebaert Nature Museum. Field Museum Collections Committee.
7. What is your favorite local band? How about your favorite theater company? Restaurant? Artist? Comedian or other performer?
I have had a broad range of experiences with the incredibly diverse offerings here, and would be hard pressed to pick a favorite [restaurant]. (But I do love Les Nomades, La Scarola and Gene & Georgetti's.)
8. What will you do to bring the arts to underserved communities, as well as to children, around the city?
Support arts in elementary and secondary schools and community-based organizations.
9. Do you see Lollapalooza as a boost for the local music scene or a challenge to local venues?
It appears to me to be both a challenge and an opportunity. I welcome having music festivals on our city's front yard.
10. Do you favor privatizing city festivals?
I am open to considering the efficiencies and savings to be achieved with this initiative.
11. Where do you stand on allowing a casino within the city limits?
I would like to initiate a dialogue about the challenges and opportunities this could create.
12. Would you support the sale of naming rights to Soldier Field or Wrigley Field? How about more advertising signage at Wrigley?
I would prefer not to clutter up either with ads.
13. Do you have a personal connection to the arts community (i.e., are you an artist yourself, or do you have friends/family in the arts community)? If so, what is it?
Yes. I come from a family of musicians.
14. Should the number of available liquor licenses for bars and clubs be increased, reduced or stay about the same?
The process in much in need of improvement, but I see limited utility in reducing the number of liquor licenses in the city.
15. Mayor Daley cites the Theater District as perhaps his most cherished cultural accomplishment. What cultural achievement would you hope to see as your most important legacy?
I would love to see a vibrant arts community in the neighborhoods, and an improved climate for live/work space for artists.