Candidate Questionnaire: Danny Davis, 69
U.S. Representative (D), 7th District Lives in South Austin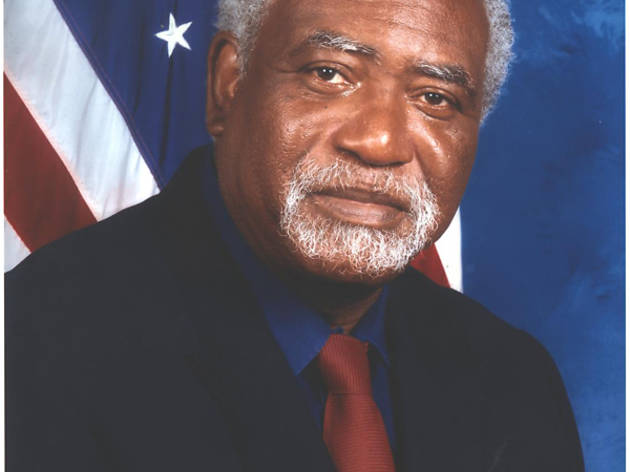 1. How do you define the importance of arts and culture to the city of Chicago? And what do you see as the city's role in funding the arts and fostering growth in the cultural economy?
Culture is central to what make us human. Our nation's multiculturalism is what makes us so special as a nation. The arts are what humanize science and history. According to a recent study, the music industry alone in Chicago creates 60,000 jobs and Chicago's place as a foodie heaven and a museum mecca helps to make us a world-class tourist center. The city has a great responsibility to foster the growth of the arts and culture, especially for our children.
2. Where do you stand on the proposed promoters' ordinance, which aims to increase the regulatory and insurance requirements on local event promoters?
I would rewrite the ordinance to ensure that smaller, independent promoters have fair access.
3. Where do you stand on legalizing cook-on-site food trucks, as many other cities have done?
Chicago is a world-class culinary center. We need to guard that reputation and status. I am concerned about ensuring the health and safety of patrons because of the difficulty of adequate inspection. I would be opposed.
4. Where do you stand on the merging of the Department of Cultural Affairs with the Mayor's Office of Special Events?
I would support that merger.
5. What was the last live local performance you attended? When? And what did you think of it?
I took my grandchildren to Sins of Sor Juana at the Goodman. It was a wonderful experience.
6. What was the last local cultural institution you visited? Are you a member of any cultural institutions?
Just last week I visited the art gallery in the same building as my office: Murphy Hill Gallery. In my role as a member of Congress I visit many of our museums.
7. What is your favorite local band? How about your favorite theater company? Restaurant? Artist? Comedian or other performer?
Favorite band right now: Cyrus and Lady Lee and Band. I really hate to single out favorite theater companies or restaurants—it's sort of like having to pick a favorite child, not possible!
8. What will you do to bring the arts to underserved communities, as well as to children, around the city?
I would promote more partnerships between our schools and our many cultural institutions. We could do so much more in that area. Getting the children to go is key to getting the adults to go also. My experience in sponsoring the 7th District Congressional High School Art fair for the past 14 years has convinced me of the wisdom of starting with the children.
9. Do you see Lollapalooza as a boost for the local music scene or a challenge to local venues?
We need to open city festivals to more small and independent promoters. City dependence on a few very large promoters is not in the long-term interest of our city's cultural life.
10. Do you favor privatizing city festivals?
No.
11. Where do you stand on allowing a casino within the city limits?
I am open to proposals which address the full range of issues around casino operations.
12. Would you support the sale of naming rights to Soldier Field or Wrigley Field? How about more advertising signage at Wrigley?
No to all of the above.
13. Do you have a personal connection to the arts community (i.e., are you an artist yourself, or do you have friends/family in the arts community)? If so, what is it?
I have many friends who are in the arts and consider that an important part of who I am as a person.
14. Should the number of available liquor licenses for bars and clubs be increased, reduced or stay about the same?
Stay the same.
15. Mayor Daley cites the Theater District as perhaps his most cherished cultural accomplishment. What cultural achievement would you hope to see as your most important legacy?
I would hope that my legacy would be the extension of cultural opportunities of all types to low-income and disadvantaged communities, especially children.