Candidate Questionnaire: Fredrick K. White, 55
Truck driver, Department of Streets and Sanitation, Bureau of Forestry Lives in Humboldt Park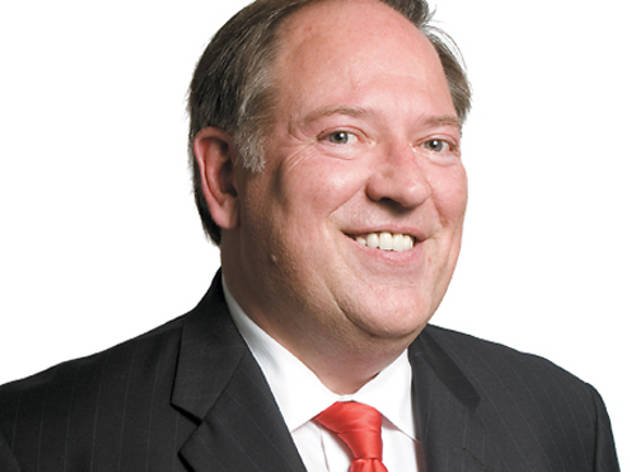 1. How do you define the importance of arts and culture to the city of Chicago? And what do you see as the city's role in funding the arts and fostering growth in the cultural economy?
I think that the arts and culture programs are very important to the city of Chicago, however, I do not think they should be funded by the taxpayers. I feel that the taxes collected from the taxpayers should go to fund city services first. If the taxpayers want to fund other projects I feel that a check-off box should be added to their tax bill with a list of projects that can be funded.
2. Where do you stand on the proposed promoters' ordinance, which aims to increase the regulatory and insurance requirements on local event promoters?
I do not know what this ordinance requires. But I believe that any event should have proper insurance to protect the public and city assets.
3. Where do you stand on legalizing cook-on-site food trucks, as many other cities have done?
I am against it. It would be wrong to have trucks sitting outside established restaurants competing for customers. It would also be very hard to enforce any type of health codes.
4. Where do you stand on the merging of the Department of Cultural Affairs with the Mayor's Office of Special Events?
I would have to look into that. It seems that it would save taxpayers' money and be more efficient in planning these events.
5. What was the last live local performance you attended? When? And what did you think of it?
A friend of mine took me to a performance at the double door Sept. 15. I do not remember the name of the performers as I was really not that interested in the music they were playing.
6. What was the last local cultural institution you visited? Are you a member of any cultural institutions?
I have visited the Field Museum a couple of times this past year and Museum of Science and Industry. No, I am not a member.
7. What is your favorite local band? How about your favorite theater company? Restaurant? Artist? Comedian or other performer?
Favorite local band: the Dripline only because I know some of the members.
Favorite restaurants: I have a few, Brandys, Elliot's, Happiness, Los Olivos, MacArthurs, Mee Mah, Paternos, Petes, Sopranos, Trohas—ALL VERY GOOD!
Artists: I think every artist is unique in their own way. Comedian: Lewis Black. My favorite actress is Meryl Streep.
8. What will you do to bring the arts to underserved communities, as well as to children, around the city?
I feel that the alderperson that would be the spokesperson for each of their own communities should be more involved with the Department of Cultural Affairs and the Mayor's Office of Special Events to plan and develop events for their areas. As each areas needs are different.
9. Do you see Lollapalooza as a boost for the local music scene or a challenge to local venues?
I see Lollapalooza as a boost for the local economy and a stage for the local musicians.
10. Do you favor privatizing city festivals?
No! If the present administration says that privatizing the local festivals has to be done because they are a drain on the taxpayers, and a private company could make a profit––that means the festivals are not being run properly.
11. Where do you stand on allowing a casino within the city limits?
I would look into that. I see tens of thousand of Chicago citizens going to Indiana, Joliet, Milwaukee and other areas where gambling is legal and Chicago business could use the money spent in those areas at our own restaurants, hotels and local establishments. And Chicago could us the tax revenue it would create.
12. Would you support the sale of naming rights to Soldier Field or Wrigley Field? How about more advertising signage at Wrigley?
Soldier Field is owned by the Chicago Park District and no naming rights would be accepted. Wrigley Field is privately owned and operated. I would not like to see it change names, however, and that would not be my call—much like Sears Tower and Marshall Field's. Advertising signage gets to a point that it is not much good for the advertisers. I see that Wrigley Field has become saturated with ads now and I do not think much more could be added profitability.
13. Do you have a personal connection to the arts community (i.e., are you an artist yourself, or do you have friends/family in the arts community)? If so, what is it?
None
14. Should the number of available liquor licenses for bars and clubs be increased, reduced or stay about the same?
It would again depend upon the community. If the alderperson had ward meetings and the citizens of the ward wanted more or less I would support the communities request and decision.
15. Mayor Daley cites the Theater District as perhaps his most cherished cultural accomplishment. What cultural achievement would you hope to see as your most important legacy?
My legacy—I would hope to have created 10,000s of jobs for the local economy. I see the citizens of Chicago on the West side and the areas in the heart of Chicago and South sides with unemployment of upwards of 40 percent. I do not think that these people are worried about seeing more culture in the city, I think their main concern is where am I going to sleep tomorrow and if I am going to be able to eat.
As far as culture, I would design four different "Chicago Trade Dollars" showcasing Chicago's great culture institutions. These would eventually be collected by tourists. I would also create a type of scratch-off game ticket to promote the history and culture of Chicago to all its citizens. For more information about these ideas visit my website: Fredrick-K-White.com.