Candidate Questionnaire: R. Emmett Tyrrell Jr., 66
Editor-in-chief, The American Spectator Lives in Streeterville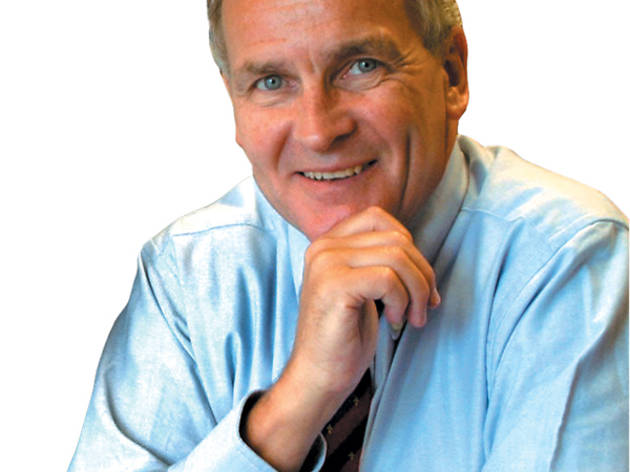 1. How do you define the importance of arts and culture to the city of Chicago? And what do you see as the city's role in funding the arts and fostering growth in the cultural economy?
The city's role is the role of every good citizen, support the arts and enjoy them, but not in this tough economy. No budgetary increase.
2. Where do you stand on the proposed promoters' ordinance, which aims to increase the regulatory and insurance requirements on local event promoters?
Naturally, I am opposed. I am a limited-government proponent. Call me a Tea Partier.
3. Where do you stand on legalizing cook-on-site food trucks, as many other cities have done?
Naturally, I am in favor.
4. Where do you stand on the merging of the Department of Cultural Affairs with the Mayor's Office of Special Events?
I am against it.
5. What was the last live local performance you attended? When? And what did you think of it?
In August I visited the Art Institute. Last winter I attended the Chicago Symphony. Both are leading cultural centers, not only for Americans but for the world.
6. What was the last local cultural institution you visited? Are you a member of any cultural institutions?
Well, as I said the Art Institute. I am not a member.
7. What is your favorite local band? How about your favorite theater company? Restaurant? Artist? Comedian or other performer?
Band? The Chicago Symphony. I do not much care for pop culture.
8. What will you do to bring the arts to underserved communities, as well as to children, around the city?
I have a lovely string ensemble run by Al Regnery a native of Chicagoland. I shall have his ensemble play at numerous venues. I shall encourage them to play various string quartets that I have composed.
9. Do you see Lollapalooza as a boost for the local music scene or a challenge to local venues?
I think that Lollapalooza is composed for the most part of mental defectives and cannot possibly believe that it would be a threat to any local band that was not itself composed of mental defectives.
10. Do you favor privatizing city festivals?
I do and that's just the beginning.
11. Where do you stand on allowing a casino within the city limits?
If the majority wants it. Fine.
12. Would you support the sale of naming rights to Soldier Field or Wrigley Field? How about more advertising signage at Wrigley?
Within the bounds of good taste I am for them.
13. Do you have a personal connection to the arts community (i.e., are you an artist yourself, or do you have friends/family in the arts community)? If so, what is it?
I compose string music.
14. Should the number of available liquor licenses for bars and clubs be increased, reduced or stay about the same?
If the majority of the people want an expansion I am for it.
15. Mayor Daley cites the Theater District as perhaps his most cherished cultural accomplishment. What cultural achievement would you hope to see as your most important legacy?
I would like to get more people to the Symphony, the Art Institute and opera.