Candidate Questionnaire: William "Dock" Walls, 53
Owner, American Shirtshak; director, Committee for a Better Chicago Lives in Galewood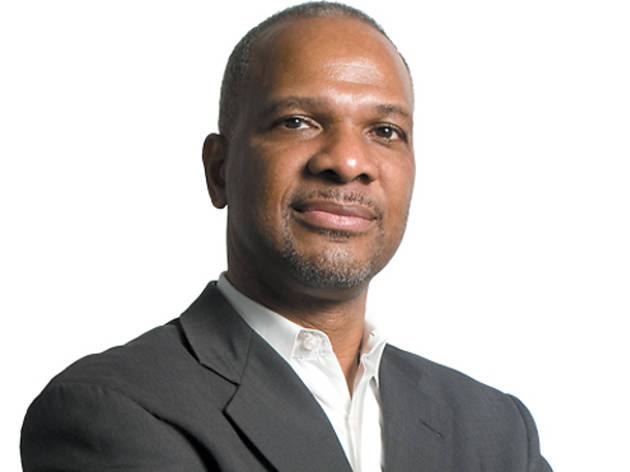 1. How do you define the importance of arts and culture to the city of Chicago? And what do you see as the city's role in funding the arts and fostering growth in the cultural economy?
Arts and culture are essential and very important to our city and society in general. The presence of these intangible assets give us reason to pause and reflect on the capacity of mankind. Even in times of war, when man's inhumanity toward man was most pronounced, opposing forces have exhibited civility through joint efforts to preserve artistic pieces and cultural artifacts. The fostering of arts and culture begins with a commitment to fund Chicago Public Schools programs that ensure our children will continually be exposed to music, theater, drama and other art forms. Additionally, the city has to provide funding for art projects and programs that produce artists who have the potential to create works which have increasing monetary value.
2. Where do you stand on the proposed promoters' ordinance, which aims to increase the regulatory and insurance requirements on local event promoters?
I oppose the proposed promoters' ordinance which has antibusiness tendencies.
3. Where do you stand on legalizing cook-on-site food trucks, as many other cities have done?
I am in favor of cook-on-site food trucks. Cultural events are made better when participants, attendees and others have an opportunity to taste the local fare. The trucks will enable vendors to achieve their dreams.
4. Where do you stand on the merging of the Department of Cultural Affairs with the Mayor's Office of Special Events?
I don't believe there is a valid reason to merge the two departments. Although similar, the core missions of the two departments are markedly different. The Department of Cultural Affairs is concerned with lasting impressions and the preservation of artifacts. Conversely, the Mayor's Office of Special Events is focused on temporary displays of talent and other assets.
5. What was the last live local performance you attended? When? And what did you think of it?
African Festival of the Arts was fantastic and star studded.
6. What was the last local cultural institution you visited? Are you a member of any cultural institutions?
The Art Institute of Chicago. Yes.
7. What is your favorite local band? How about your favorite theater company? Restaurant? Artist? Comedian or other performer?
Grad School. Valois. Hunt. George Wilborn.
8. What will you do to bring the arts to underserved communities, as well as to children, around the city?
Restoration of the neighborhood festivals.
9. Do you see Lollapalooza as a boost for the local music scene or a challenge to local venues?
It is both. Lollapalooza is a great showcase for downtown Chicago. …However, local music venues are shut out of the festivities and are challenged to survive during Lollapalooza.
10. Do you favor privatizing city festivals?
I am completely against privatizing the festivals. The city should retain control of the quality of presentation and other vital aspects of the festivals.
11. Where do you stand on allowing a casino within the city limits?
I oppose casinos within the city limits. Economically deprived people visit the casinos not for recreation, but out of desperation.
12. Would you support the sale of naming rights to Soldier Field or Wrigley Field? How about more advertising signage at Wrigley?
I was the first to publicly suggest naming rights as an additional revenue source. Tasteful signage at Wrigley is acceptable.
13. Do you have a personal connection to the arts community (i.e., are you an artist yourself, or do you have friends/family in the arts community)? If so, what is it?
I am a commercial artist. My sister Tiona Lindsey is an accomplished flutist.
14. Should the number of available liquor licenses for bars and clubs be increased, reduced or stay about the same?
Stay the same.
15. Mayor Daley cites the Theater District as perhaps his most cherished cultural accomplishment. What cultural achievement would you hope to see as your most important legacy?
Additional focus on technology-related art, including stained glass through greater use of nanotechnology applications.