Cheap food specials in Chicago
BrokeHipster.com's foodie fiends tell you where to fill up for less.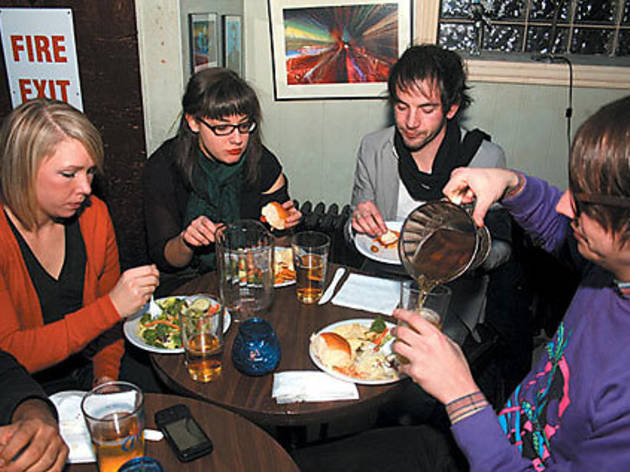 1/12
Photograph: Kerri Hacker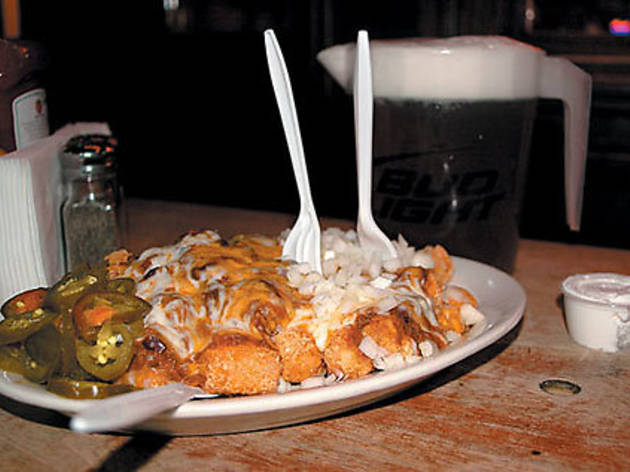 2/12
Photograph: Hilary Rawk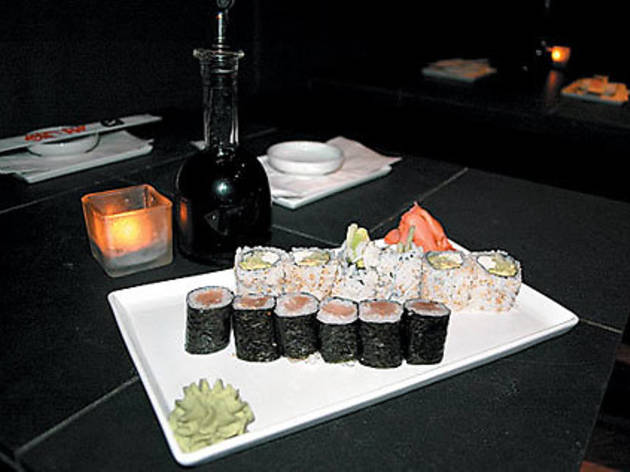 3/12
Photograph: Hilary Rawk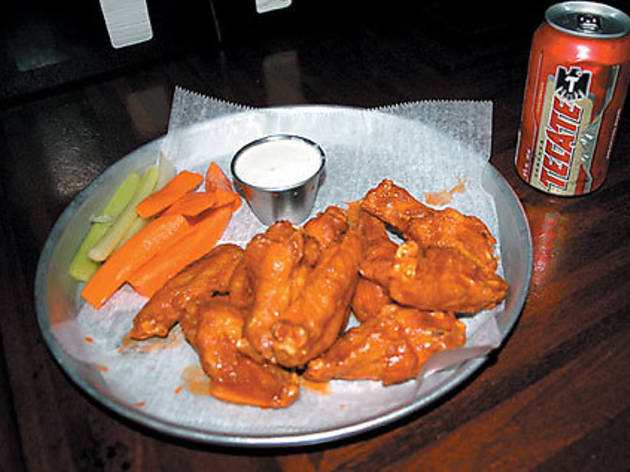 4/12
Photograph: Hilary Rawk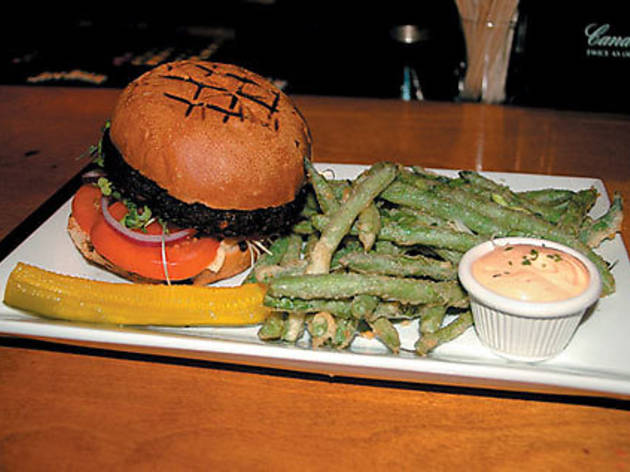 5/12
Photograph: Hilary Rawk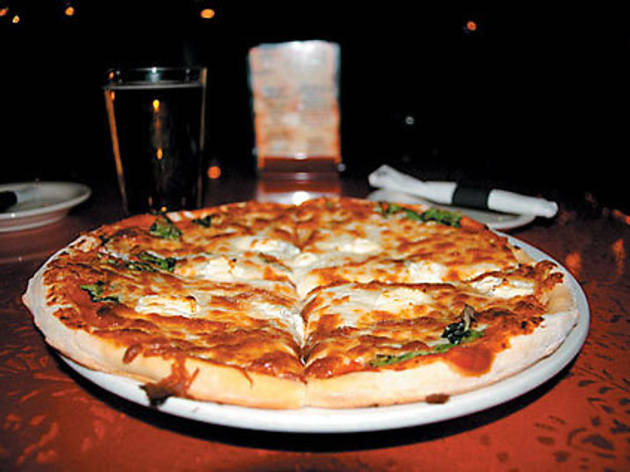 6/12
Photograph: Hilary Rawk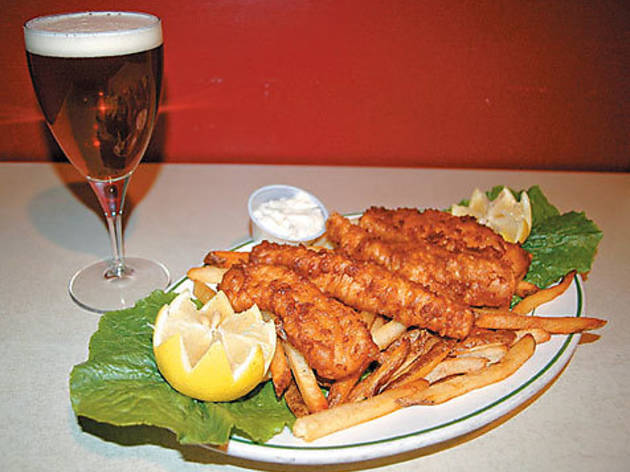 7/12
Photograph: Hilary Rawk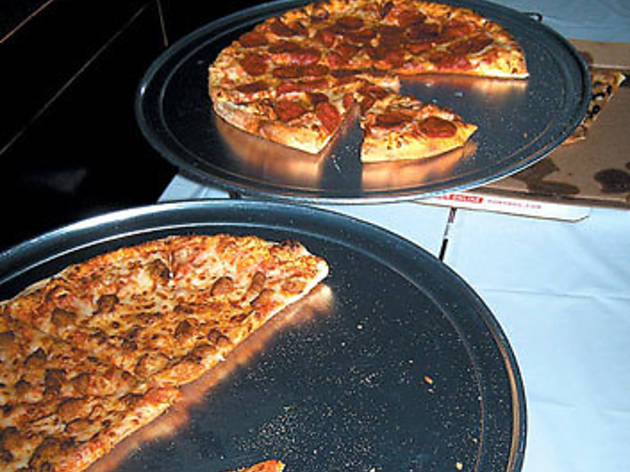 8/12
Photograph: Hilary Rawk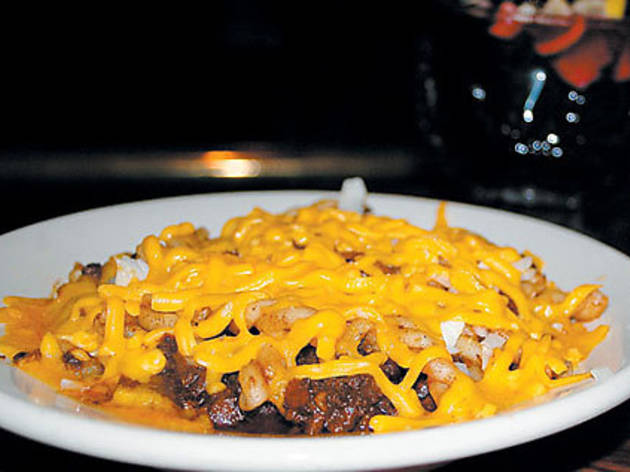 9/12
Photograph: Hilary Rawk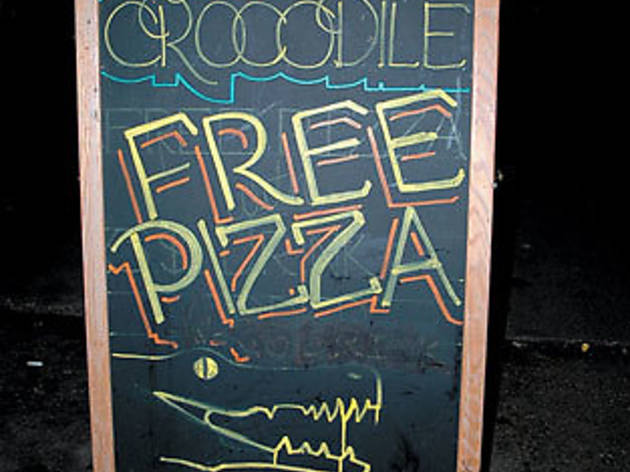 10/12
Photograph: James Villalpando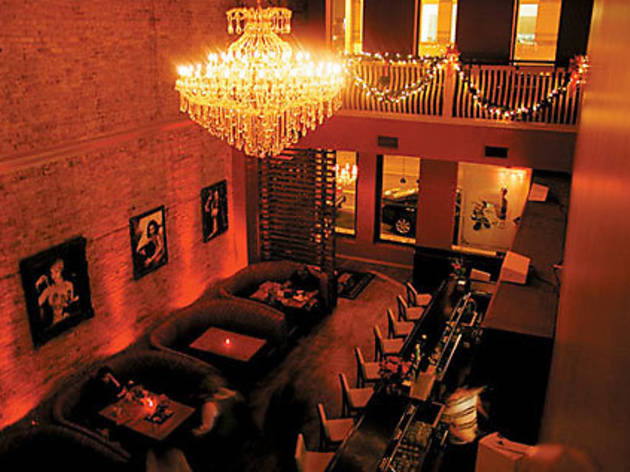 11/12
Photograph: Hilary Rawk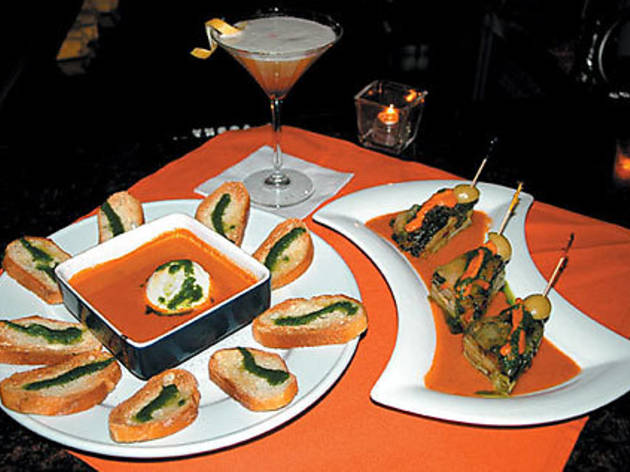 12/12
Photograph: Hilary Rawk
Free buffet with drink purchase at the Gallery Cabaret (1), Sundays 8pm. Nosh on a varying spread of food, from chicken to burgers, complete with veggies, salad, chips and sometimes even Hostess cakes for dessert. Wash it down with $6 pitchers of Leinenkugel and it's easy to see why the Sunday open-mike nights at this low-key bar have become the place to cap off your week. 2020 N Oakley Ave, 773-489-5471.
$4 tater totschos (2) at Burton Place, Tuesdays 11am–3am. What the heck are totschos? They're tater tots drenched in chili, cheese, chopped onions, sour cream and jalapeños. And they're unbelievably good. This Old Town bar offers them for $4 on Tuesdays (they'd normally set you back $7.75). 1447 N Wells St, 312-664-4699.
Half-off sushi (3) at Sushi X, Mondays and Tuesdays 5–7pm. With its small sign and plain black exterior, this tiny restaurant is easily one of River West's best-kept secrets. During its sushi happy hour, get half off of most rolls—averaging about $3 per roll. The fresh, affordable menu and the interior's simple design and dim lighting make this a perfect date spot. Even better: Sushi X is BYOB, with no corkage fee. 1136 W Chicago Ave, 312-491-9232.
$1 burgers at Bar Louie, Tuesdays. One buck gets you a delicious burger on a bun with lettuce. Dress it up with additional toppings such as bacon, guacamole, cheeses and other artery cloggers for 50 cents apiece to make a pretty filling meal. Locations around the city.
25-cent jumbo buffalo chicken wings (4) at Five Star Bar, Wednesdays. This West Town rock & roll bar fries up some of the best wings in town, served spicy or mild with veggies and housemade blue cheese or ranch dressing. Wash it down with the night's drink special, $2.50 Tecate cans. 1424 W Chicago Ave, 312-850-2555.
Free wing buffet with drink purchase at Lion Head Pub, Wednesdays and Fridays 4–7pm. The buffet's stocked with four varieties of wings—teriyaki, barbecue, buffalo and Vesuvio—plus a surprise item such as mac and cheese, sloppy joes or whatever the kitchen decided to make that day. With $2 domestic bottles to top it off, you can have a great meal and waddle out having spent just $3 with tip. 2251 N Lincoln Ave, 773-348-5100.
$10 Togarashi burger or veggie black-bean burger, salad and a beer (5) at Rodan, Thursdays. This sexy, Asian-flavored bistro tops its seven-spiced Togarashi burger with tomato, onion, daikon sprouts and sweet-and-sour mayo, and serves it with a shallot vinaigrette salad (get green beans, sweet-potato fries or wasabi fries for $1.50 more). Beers include Allagash, Two Brothers and Three Floyds. 1530 N Milwaukee Ave, 773-276-7036.
$5 12-inch pizza (6) at Cleo's, Thursdays. Choose any pizza—like the fresh spinach and goat cheese version sprinkled with mozzarella, fresh basil and Parmesan; or the bacon and blue cheese pie with herb tomato sauce. Bonus: Cleo's also offers a free buffet (with drink purchase) Saturdays from 11pm–1am. 1935 W Chicago Ave, 312-243-5600; 2036 W Armitage Ave, 773-227-6700.
$8 fish and chips (7) at Emmit's Irish Pub, Fridays. Get a generous portion of Alaskan cod served on a bed of lightly seasoned fries with a side of tartar sauce and malt vinegar. While you're there, try a $5 daily drink special, like pints of Voodoo Vator—a 9.5 percent ABV creamy doppelbock brewed in Detroit. 495 N Milwaukee Ave, 312-563-9631.
Free pizza with drink purchase (8) at Faith & Whiskey, Fridays 5–8pm. This Lincoln Park bar gives away free cheese, sausage or pepperoni pizza every week. 1365 W Fullerton Ave, 773-248-9119.
$2.27 tapas buffet at Nacional 27, Fridays 5–7pm. This deal, which includes all the tapas you can eat for two bucks and change, includes two small-plates options that change weekly, as well as two types of paella. 325 W Huron St, 312-664-2727.
$5 chili mac (9) at Café Fresco, Saturdays noon–11pm. The West Town bar's chili mac involves a healthy portion of housemade chipotle chili poured over gemelli pasta and topped with melted cheddar and diced onion. Don't miss the housemade sangria for just $3.50 on Saturdays. 1202 W Grand Ave, 312-733-6378.
Free ribs, sausage and chicken with drink purchase at the Map Room, Sundays 11am. A Sunday morning at this bar is exactly what you need to recover from a raucous Saturday night. Set your head and stomach right with $5 Bloody Marys or mimosas, and pig out on barbecue ribs, sausage and fried chicken with potato salad and bread. 1949 N Hoyne Ave, 773-252-7636.
$6.95–$8.95 all-you-can-eat Mexican brunch at Lalo's Mexican Restaurant, Saturdays and Sundays. Fill up on Mexican classics, including rice and beans, soups, fajitas, quesadillas, flautas, chimichangas and more. Price depends on location.
Free seven-inch pizza with drink purchase (10) at the Crocodile, daily. Order a soda or anything behind the bar to get a free thin-crust pizza topped with fresh basil. Or, for just $4, enjoy the daily food special—ranging from chicken pesto panini topped with roasted pepper pesto and mozzarella on Mondays; to buffalo-chicken pizza topped with blue cheese, sriracha sauce and mozzarella on Thursdays. Party people, take note: The kitchen's open until 1:45am daily. 1540 N Milwaukee Ave, 773-252-0880.
$9 frog legs and a draft beer at the Red Canary (11), Mondays. This may be the fanciest daily special we've ever seen: four soy- and chili-glazed frog legs served with Thai basil and lemon chive ranch dipping sauces and a draft beer—Lagunitas and Guinness included. Did we mention everything behind the bar is 50 percent off? 695 N Milwaukee Ave, 312-846-1475.
Half-off tapas (12) at Eivissa, Mondays–Fridays 4–6pm. Choose from nine cold and 26 hot tapas, including queso de cabra (roasted goat cheese in a garlicky romesco tomato sauce) for $3.50, or the salmon chicaro verde (Atlantic salmon, saffron potatoes and pea sauce) for $4. Complement your meal with one of the daily drink specials—Wednesday's $4 Perla vodka martinis are nothing short of amazing. Also check out the other specials—paella is just $5 on Wednesdays (chicken, chorizo, pork, seafood or veggie). 1531 N Wells St, 312-654-9500.
$5 create-your-own pasta at Mangia Fresca, Mondays–Saturdays 8am–9pm. Steps from the Halsted Orange Line stop, this Southwest Side spot offers seven types of pastas and housemade sauces to create your favorite dish—such as angel hair with vodka sauce, or linguine with pesto. 2556 S Archer Ave, 312-225-7100.
$5 pizza, $1.95 sliders at Rocco's, daily after 10pm. A 12-inch pie from the wood-fired oven is more than enough to feed two for $5. Don't miss the $2 drafts of no-frills brews like Old Style. 1925 N Lincoln Ave, 312-280-8077.
A shared love of cheap food and entertainment put Hilary Rawk and James Villalpando in the same place at the same time on countless nights. After finally meeting, the two quickly realized they shared a well-honed instinct for a bargain. Pooling their talents, the friends launched BrokeHipster.com last June. Since then, the vast online trove has turned up daily cheap and free food deals, as well as cultural events and giveaways—things like fashion shows, T-shirts, yoga, movies and more.