Chicago college rankings: Rock edition
Look, do SAT scores really matter? What about the music scene? We rank local universities based on their music scene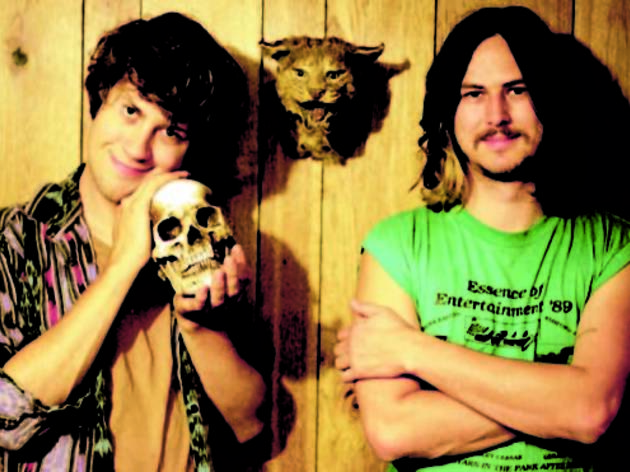 1/6
Photograph: Jo McCaughey
Jeff the Brotherhood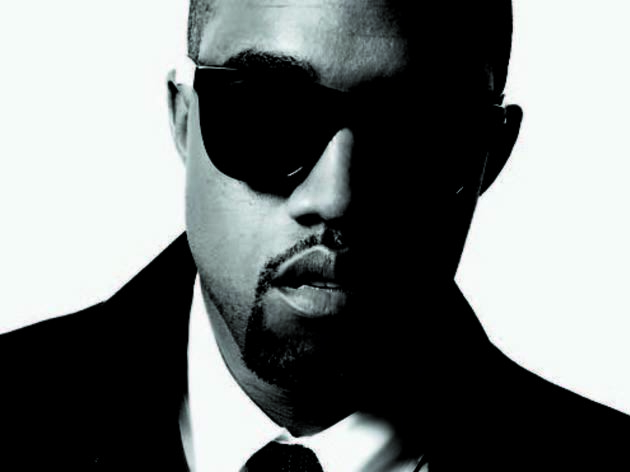 2/6
Photograph: Fabien Montique
Kanye West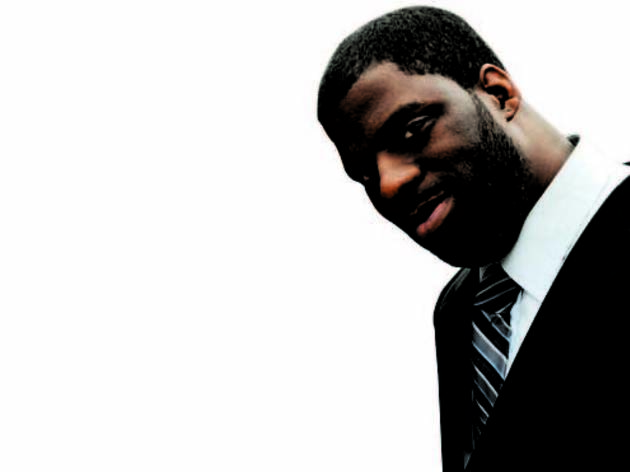 3/6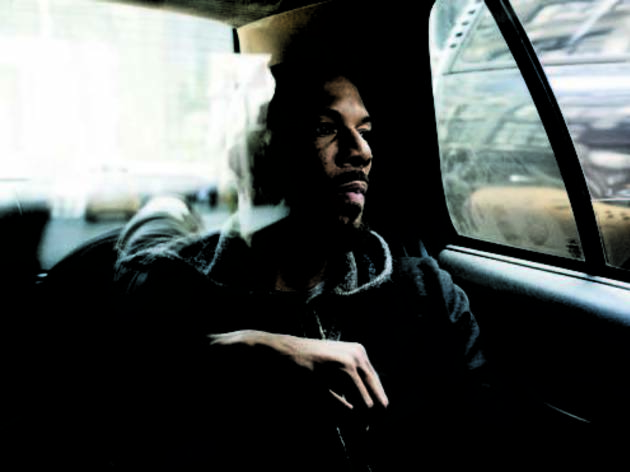 4/6
Photograph: Steven Taylor
Common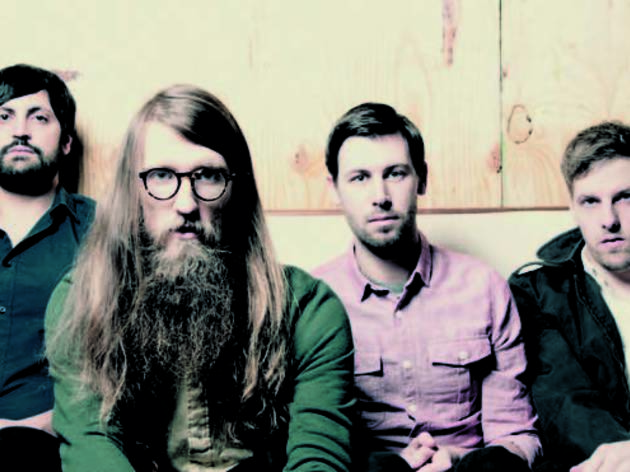 5/6
Maps & Atlases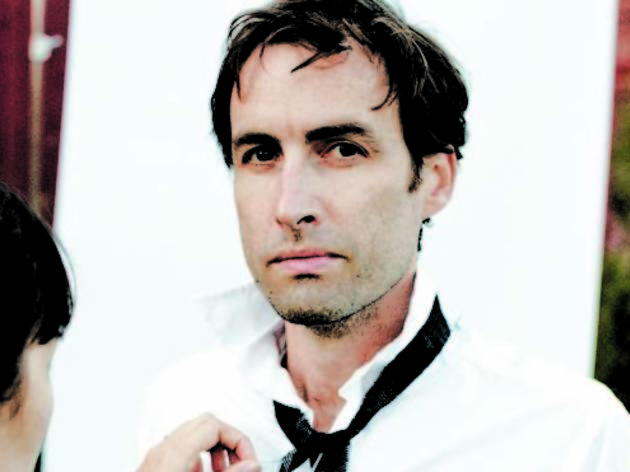 6/6
Photograph: Cameron Wittig
Andrew Bird
Average SAT score, average class size, graduation rate, yadda, yadda, yadda. No college guide ever touches on how cool the music scene is. So we did it for them. Here's how we rank the local unis. Argue and brag away.
Columbia College
Famous alums
No school has as many grads who are working and relevant. There's Common, Kid Sister, Maps & Atlases, JEFF the Brotherhood and Matt Skiba of Alkaline Trio. Here is the best chance that a campus band will be worth a damn. A lot of these alums started while still enrolled.
Coolest class
Columbia's hip profs tackle rap from two angles with Hip-Hop: Global Music and Culture, and Hip-Hop: A Sonic History. It's also the only school on the cutting edge of EDM with two levels of the Club DJ course. But no classes on how to make deadmau5 masks?
Nearby gigs
Buddy Guy's is right there, but it's the loud, underage punk gigs at Reggie's that draw the undergrads.
DePaul University
Famous alums
A surprising list includes Jeremy Barnes of Neutral Milk Hotel, some of OK Go, Chicago, Ray Manzarek of the Doors and Jim O'Rourke, the avant-garde pop producer who's worked on Sonic Youth and Stereolab records. That's more than enough cool to overshadow Pete Wentz.
Coolest class
Loads of pop-culture studies, the kind that people point out to criticize higher education. Whatever, we're fascinated by Exploring the Culture of Adolescent Music, which looks into teenage music behavior.
Nearby gigs
Lincoln Hall, one of the best venues in the city, is a couple of blocks away, so close it feels like part of campus. Better yet, it books the buzzy indie acts that college students eat up, like Neon Indian.
Northwestern University
Famous alums
If you're looking for an ace soprano or violinist, this is your school. But NU has not been so fruitful on the pop front. Andrew Bird and Steve Albini went here, as did the bros in the Smith Westerns, if only for a matter of months. But we must deduct points for Chet Haze.
Coolest class
The catalog is focused on technique, not counting Russian Fairytale and Opera. But we're taking the Beatles: Song Craft in the Recording Studio, a brainy 300-level course, to figure out how they made those backward noises in "Tomorrow Never Knows."
Nearby gigs
Evanston is not known for its nightlife, but SPACE has grown into a solid venue, even if it caters to your parents. The annual Dillo Day blowout brings to campus marquee names like Big Boi, Regina Spektor and Peter Bjorn and John.
University of Illinois at Chicago
Famous alums
Santiago Durango, guitarist for Big Black and Naked Raygun. He's a lawyer these days. True to his punk roots, he's worked litigation for the now defunct Touch and Go Records.
Coolest class
Largely fundamental stuff overall, but we have to admit, as critics, that four levels of Ear Training would help immensely.
Nearby gigs
Once in a blue moon a huge act like Gorillaz or Arcade Fire visits UIC Pavilion. Otherwise, it's a short hike north to Bottom Lounge or Cobra Lounge.
Chicago State
Famous alums
SORRY OTHER SCHOOLS IMMA LET YOU FINISH BUT KANYE WEST WENT HERE AND HE DIDNT GET A DEGREE BUT HE LOVES KIM AND HE IS THE BEST EVER. Also, Styx!
Coolest class
Introduction to Sound Art teaches field recording, collage and sampling. It's refreshingly modern compared to the bulk of these other programs.
Nearby gigs
Sorry, you gotta drive miles, just to get to Lee's Unleaded Blues or the Horseshoe Casino (where all events are 21+).
University of Chicago
Famous alums
Go figure, nerdy dudes—Kurt Elling and David Grubbs. Jazz singer Elling treats his throat like Trane's sax, while Grubbs deconstructed folk-rock in Gastr Del Sol.
Coolest class
There's awesome simplicity in a class titled Rock. Also, Introduction to Music: Analysis and Criticism. C'mon, critics matter.
Nearby gigs
Sorry, Hyde Park, at least you have the Red Line. Oh, wait, not for half of 2013.
Loyola
Famous alums
James Iha, the cool one from Smashing Pumpkins and the really cool one from A Perfect Circle. Then there's just David Draiman of Disturbed, famous for going "WAAH-AH-AH-AH!"
Coolest class
American Popular Song. We hope it tackles the Hoags and the Biebs. That's Hoagy Carmichael and Justin Bieber.
Nearby gigs
Going through a hippie phase? It's roots-heavy at the Red Line Tap, Heartland Café and Uncommon Ground.