Chicago emoji we wish existed
In our texting dreams, we'd be able to use images of the Bean, Rahm's stubby finger, Malort and more Chicago emoji
How many times have you been texting friends about Chicago restaurants and the auto-fill jacked up the word Chicago? What if, instead of typing the name of our city, you could just use a Chicago flag emoji instead? Or what if you could use an emoji to tell your friend you drank too much Malort during that dive bar crawl in Logan Square last night? Your life would pretty much change, that's what. We came up with 12 Chicago emoji we'd love to someday have on our emoji keyboard. Until that fine day, you can download our Chicago emoji images via Dropbox.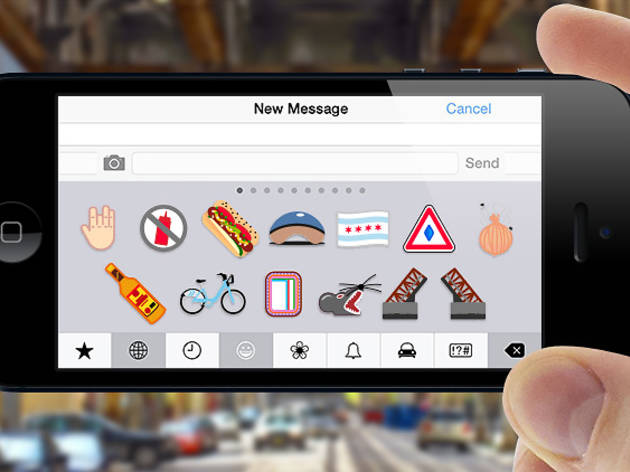 We dream of a day when these emoji are as available as the happy poop. Click through the slideshow for ideas on how to incorporate them into everday texting.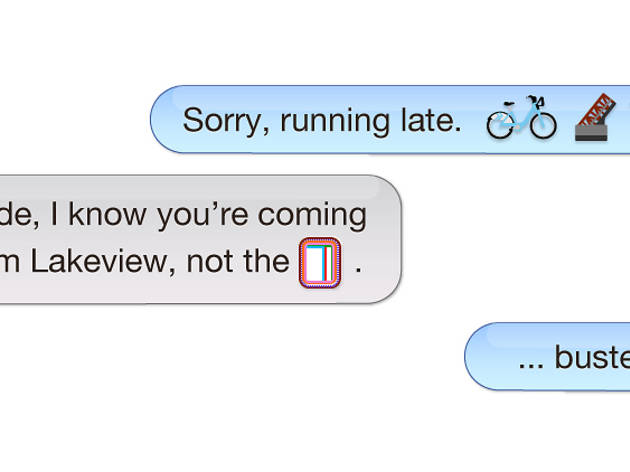 Chicago's favorite mode of rental transportation and one of the many excuses Chicagoans use for tardiness need their own emoji. Plus, shorthand for the Loop would surely come in handy.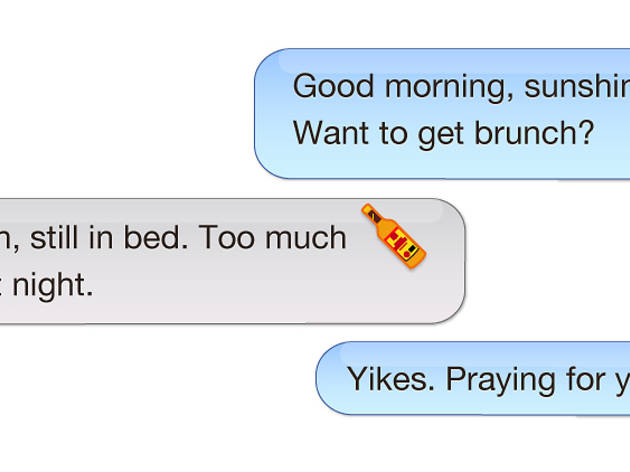 Sometimes your head hurts too much to type the word Malört.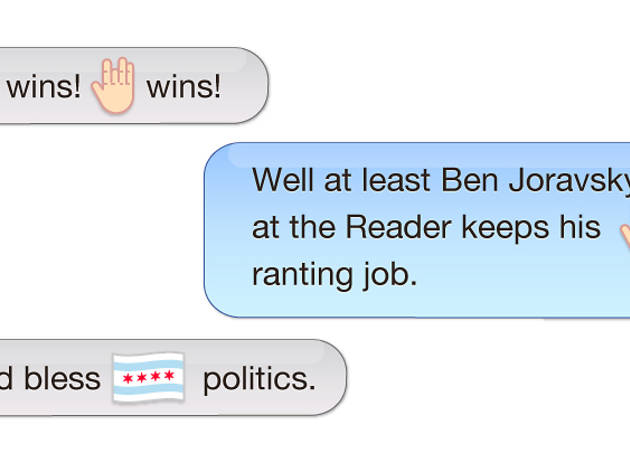 What else could represent our mayor, other than maybe a dead fish? (A closed public school?) The Chicago flag is beautiful and recognized only by locals, making it that much cooler to use in a text.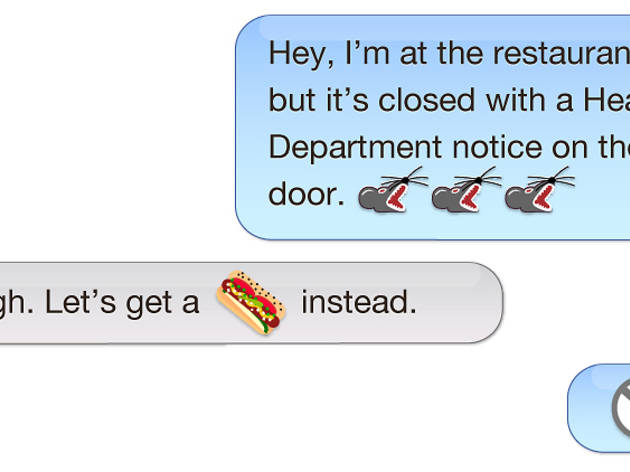 The drawing of a ferocious rat we see posted in our alleys deserves to be immortalized into emoji. The classic Chicago hot dog could be used to signify the city itself, as could the no ketchup sign.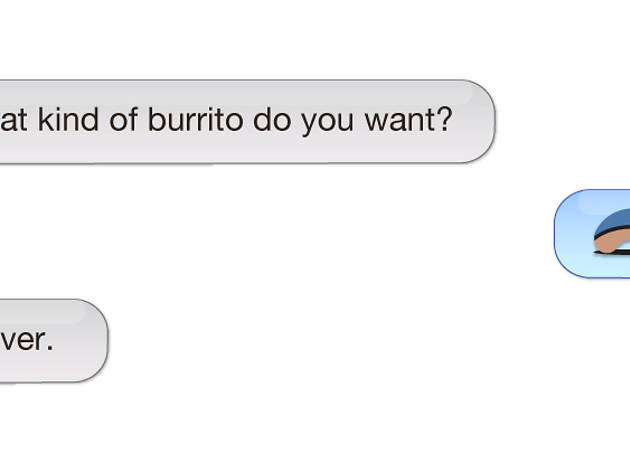 The Bean is a popular meeting place before a Millennium Park concert, an iconic piece of art and a protein-rich fruit. So many uses.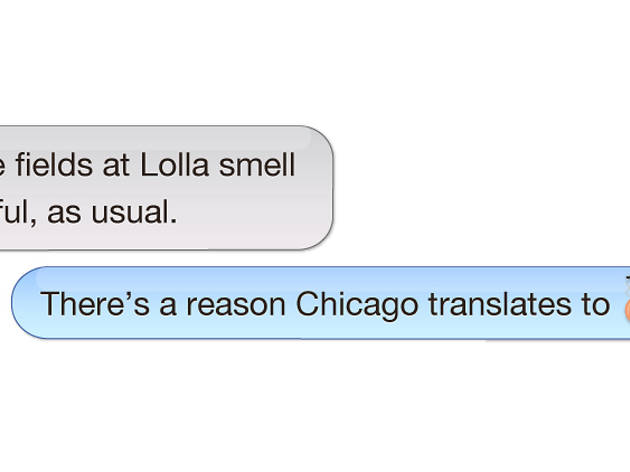 The name Chicago comes from the Native American word for "stinky onion," so named for the pungent plants growing in the area. Those early Chicagoans would be happy to know the city still stinks. But for many other reasons.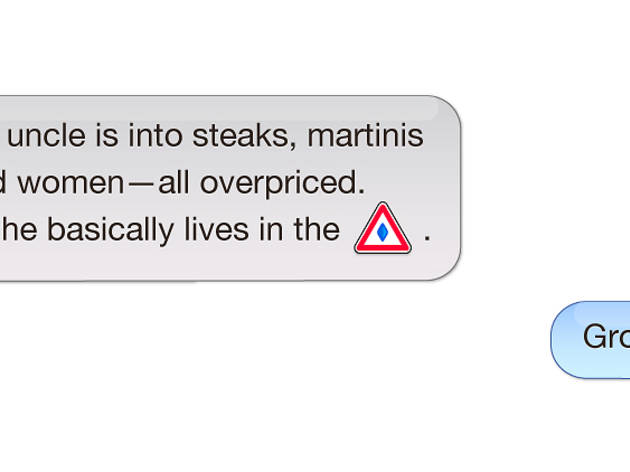 This sign should be posted at State and Rush. As a warning. Sponsored by Viagra.