Chicago Steam
During the NBA strike, the American Basketball Association's Chicago Steam heats up.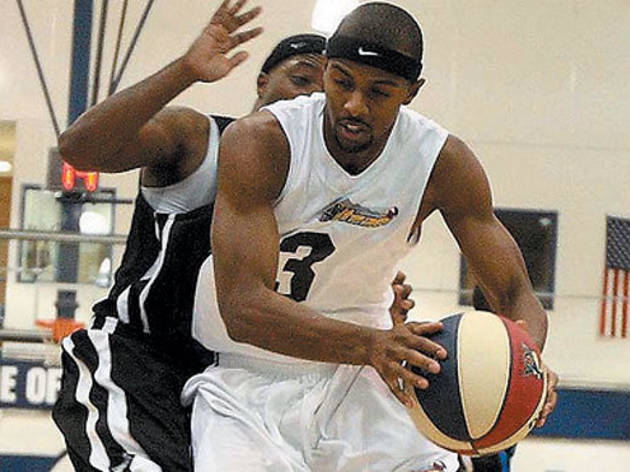 If you're sick of the hoopla surrounding money talks between NBA players and team owners, you can get your b-ball fix with the American Basketball Association's Chicago Steam.
"We're gritty and play hard like the New York Knicks did during the days of Oakley, Ewing and Mason," says coach and co-owner Ron Hicks.
A little background: In 2000, a few professional basketball team owners re-established the ABA, a mid-century league that partly merged with the NBA in 1976. "We thought there are so many great players, but not enough spots for the NBA to take care of them. We wanted to add affordable pro basketball because the NBA tickets cost too much for the average fan. And we wanted to diversify the ownership: 75 percent of the owners are black, Latino, Asian or women," says one of the league's founders, Joe Newman.
The Steam, part of the Great Lake division, plays at South Suburban College (15800 S State St, South Holland). This season, it moves some games to Fosco Park Community Center (1312 S Racine Ave) to be more accessible to city dwellers.
Since its 2008 debut, the Steam has lost only three regular-season home games. From early November through late March, it plays 45 games, including the preseason. The squad—comprised of skilled players who never made it to the NBA, as well as former NBAers and Euroleague players including former L.A. Clipper Rico Hill, Houston Rocket Sam Mack and Dubai's Andre Muse—has been thrice crowned division champions. A Hoop Dreams documentary subject, 38-year-old Arthur Agee recently signed with the squad.
Hicks enjoys advancing players, like Muse, who was 2010 Steam MVP, and, last month, tried out with an NBA Development League Team—a step above the ABA.
With a fast-paced style of play, a live DJ, dancers, an MC, plus affordable tickets, these games should be able to keep the crowds hyped. If that's not reason enough, according to Newman: "Take away Derrick Rose and a couple players, the Steam could beat the Bulls."
On November 18, the Chicago Steam plays Cleveland Hotcards at Fosco Park Community Center (chicagosteambasketball.com) at 6:30pm ($10, kids under 13 free)